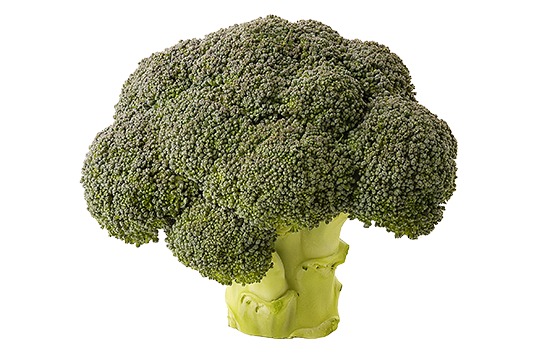 Did you know?
Broccoli is part of the Cruciferae (Brassicaceae) family, with the name stemming from the Latin 'bracchium' meaning 'branch', which refers to its particular shape. It is a brassica variety native to southern Italy. Broccoli was only established in Europe in the 18th century and its cultivation did not reach Brittany until the 1980s. Growing broccoli quickly proved to be a perfect fit for Brittany's mild and humid climate. Indeed, it was so successful that Brittany is now one of France's main broccoli-producing regions.
It is the inflorescence of this brassica that we harvest and eat, just before its yellow flowers bloom.
Broccoli are selected and harvested by hand using a knife. They are then packed as quickly as possible in boxes to guarantee optimal freshness on your plate!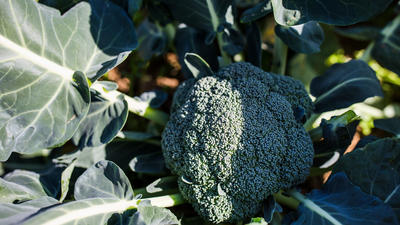 Cooking tips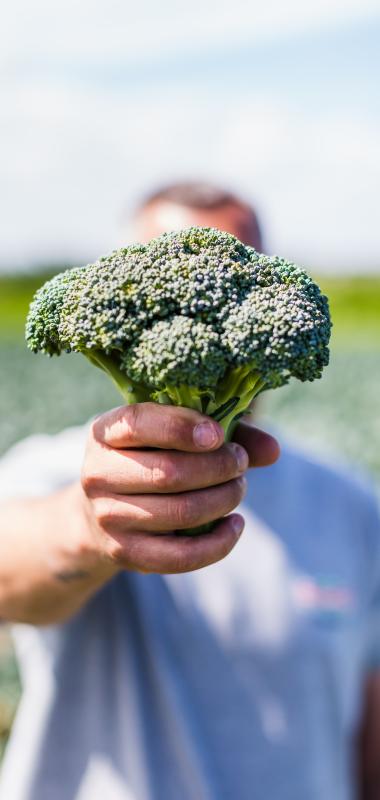 HOW TO CHOOSE BROCCOLI
Choose broccoli with a beautiful green colour (not yellowing) and look for with tight bouquets with a firm stem.
The flowers should not be starting to bloom.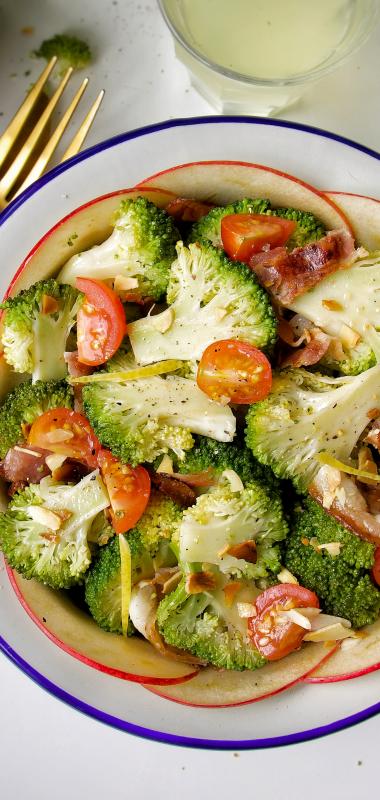 HOW TO PREPARE BROCCOLI
Wash the broccoli in clean water and then dry it gently.
The next step depends on your recipe:
You can cut the broccoli into florets for an aperitif or to prepare a cooked dish. You will not necessarily use the core, so save it for a future soup: do not throw it away!
To prepare your broccoli as couscous or rice, grate it in a food processor like grated carrots (cutting it into florets beforehand).
Some people like to eat broccoli in slices, cooked similar to meat. Save the unsliced parts for salads and soups.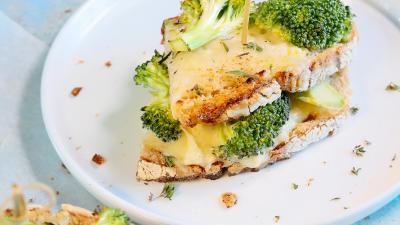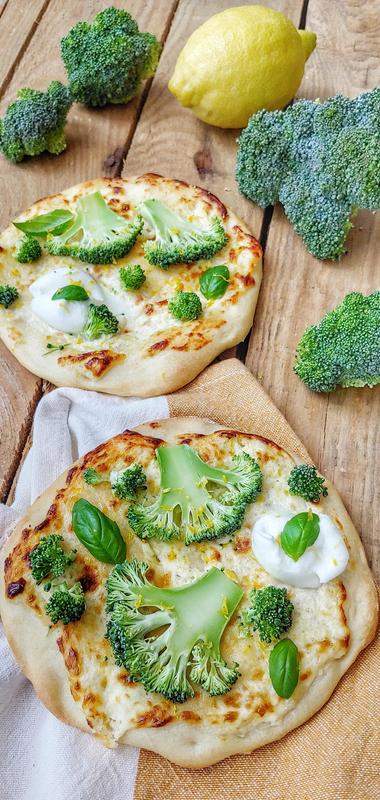 HOW TO COOK BROCCOLI
Broccoli cooks very quickly:
7 to 10 mins
In boiling water
6 to 8 mins
In the microwave
5 mins
Steam cooking (pressure cooker)
To tell if your broccoli is cooked through, prick it with the tip of a knife or fork. If there isn't too much resistance, then it's done. It's even better al dente!
Don't be scared of over-salting the cooking water as salt helps preserve the beautiful green colour and tighten broccoli's fibres.
Broccoli can also be eaten raw in florets or as a couscous.
Italians use the cooking water as a binder in pasta.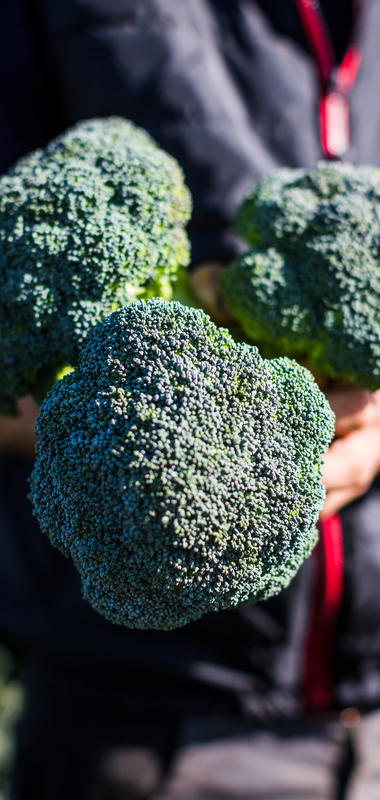 HOW TO STORE BROCCOLI
Once harvested, broccoli doesn't like heat, cold or hanging around! Indeed, this very fragile vegetable turns yellow quickly so cook it as soon as you can!
Broccoli can be stored for four to five days in the salad drawer of your fridge. Note that it is better to keep it wrapped, using cling film, a paper bag or beeswax wrap.
It also freezes very well, after being blanched for 5 minutes in boiling water and thoroughly drained.
Cooking suggestions
Prince de Bretagne broccoli can be used in so many ways: raw in the form of couscous in tabbouleh, in a mousse for an aperitif, in florets in pasta, on pizzas, in a quiche or a pie. It can also be juiced and can be used in cold salads, risottos and soups. It can also be mashed etc.
Chef's tip
If you want to keep the beautiful green colour of broccoli after cooking, immerse the small florets in cold/iced water.
Nutrition
The health benefits of broccoli are numerous as it is high in vitamins K and C and in folic acid.
| | |
| --- | --- |
| Energy (kj/kcal) | 95/23 |
| Fat (g) | 0.8 |
| of which saturated fat (g) | 0.2 |
| Carbohydrate (g) | 1.1 |
| of which sugar (g) | 1.1 |
| Dietary fibre (g) | 1.5 |
| Protein (g) | 2.1 |
| Salt (g) | 0.098 |
| Vitamine C | 24 |
| Folic acid (B9 in µg) | 75 |
| Vitamin K (in µg) | 141 |