Hydrocooled
for better conservation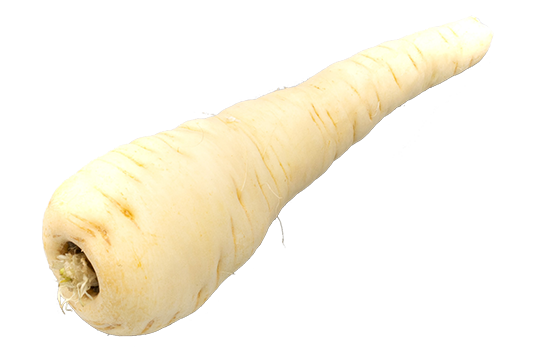 Did you know?
Parsnips are part of the Apiaceae (Umbellifera) family. Formerly widely grown, they gradually gave way to other vegetables on French tables before returning to popularity at the beginning of the 21st century. Today, they are one of the most widely grown Traditional vegetables and the most appreciated by consumers, in particular for their slightly sweet taste with hints of hazelnut.
Parsnips are harvested by hand before being washed and hydrocooled (put in a cold water bath) to ensure optimal freshness and better conservation.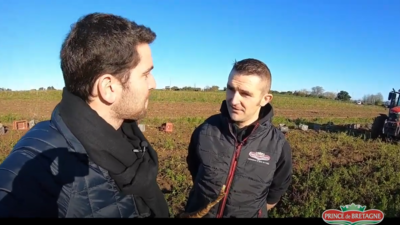 Cooking tips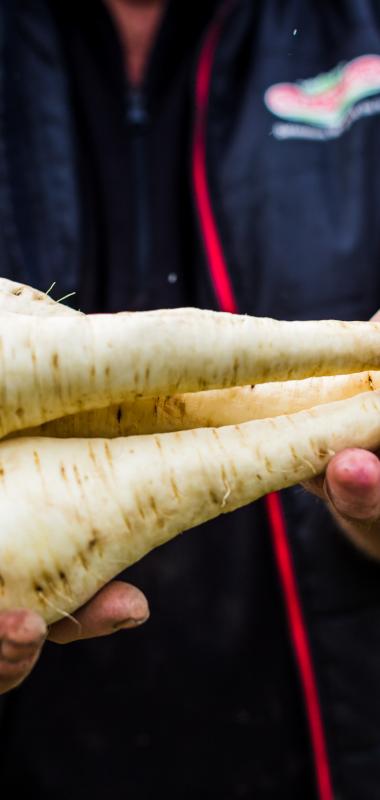 HOW TO CHOOSE PARSNIPS
Choose parsnips with a uniform colour. Their skins should be shiny and relatively white, firm and blemish free.
Choose their size according to how you want to prepare them.
Most often they are sold loose.
For information, parsnips look like carrots but are different:
Parsnips are longer than carrots
The flesh of parsnips is firmer than that of carrots
The flavour of parsnips is sweeter, with a hint of hazelnut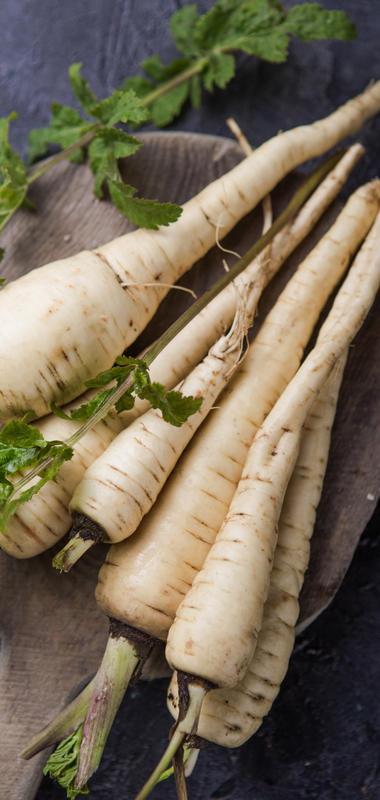 HOW TO PREPARE PARSNIPS
They are very easy to cook and can be eaten both raw and cooked.
To prepare them, rinse under the tap or peel with a peeler. Remember to drizzle them with lemon juice to prevent them from darkening.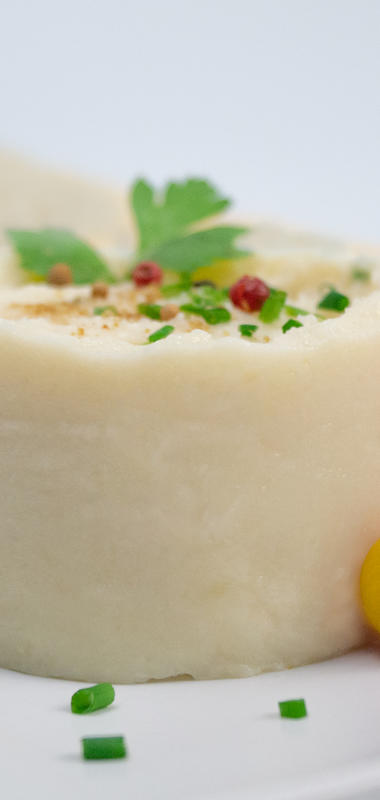 HOW TO COOK PARSNIPS
You can cook parsnips whole or cut into pieces. They are particularly good in pies, soups, purees and gratins. They can also be grated raw and mixed with spices.
Preparing crushed parsnips: peel them, cook them in salted water for about 20 minutes, drain them, and simply crush with a fork and a little butter. This mash has a really pleasant texture, which highlights the flavour of parsnips.
Cooking suggestions
Parsnips are a very easy vegetable to use, lending themselves to all sorts of dishes: soups, mash, gratin, roasted in chunks and even raw in salad!
Better yet, their shape, colour, texture and flavour mean you can be constantly inventive.
Chef's tip
Add parsnips to mashed potatoes or cauliflower to lift the flavour.
Nutrition
Parsnips are a source of vitamin B9 (folic acid).
| | |
| --- | --- |
| Energy (kj/kcal) | 76/18 |
| Fat (g) | 0.1 |
| of which saturated fat (g) | 0.027 |
| Carbohydrate (g) | 3.1 |
| Dietary fibre (g) | 1.1 |
| Protein (g) | 0.63 |
| Salt (g) | 0.074 |
| Folic acid (B9 in µg) | 36 |