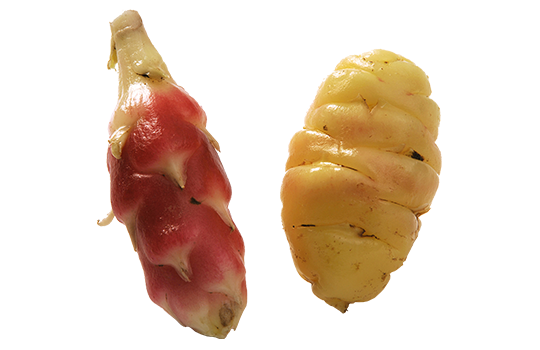 Did you know?
New Zealand yams were introduced to England from Peru in 1830. This perennial plant has creeping stems on which small, brightly coloured tubers form. Its flowers are small and yellow in colour and its leaves are shaped like clover.
This tuber (white-yellow or pink-red, 3 to 5cm) originates in Peru and Bolivia. The tubers are similar to potatoes in texture but with a slightly acid flavour (like the acidity of sorrel to give you an idea). To decrease this acidity, the Bolivians do what they call 'solear': they leave the tubers in the sun for a few days, which makes them sweeter.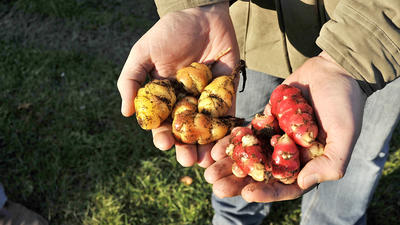 Cooking tips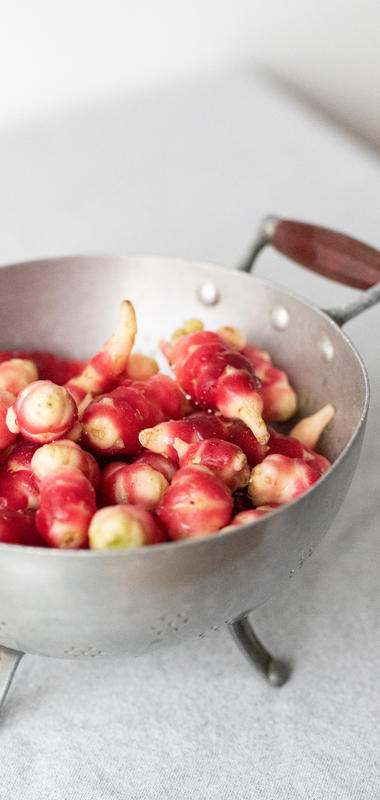 HOW TO CHOOSE NEW ZEALAND YAM
Choose fleshy, conical and lumpy roots. New Zealand yam can be white-yellow or pink-red.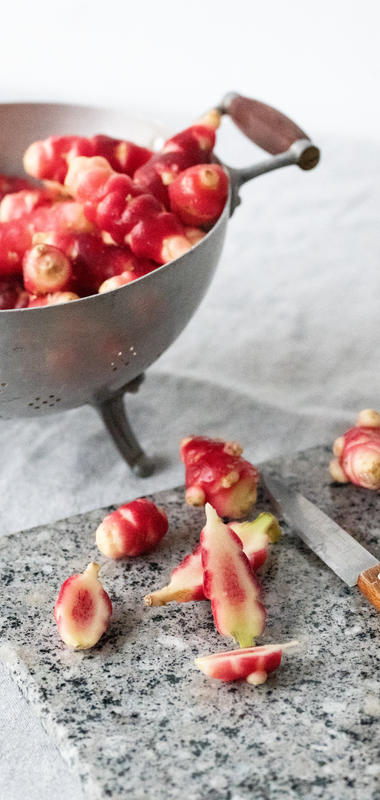 HOW TO PREPARE NEW ZEALAND YAM
Start by brushing the tubers under the tap. It's a traditional vegetable which does not need peeling or can be peeled after cooking.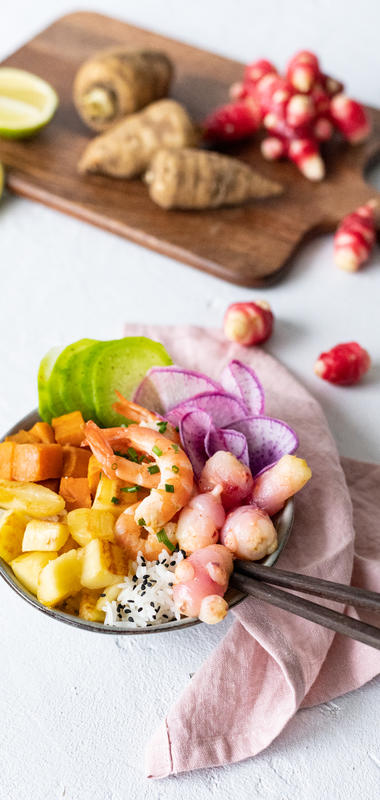 HOW TO COOK NEW ZEALAND YAM
Raw, New Zealand yam is tangy and brings with it notes of fresh chestnut and potato. Very nice but use it sparingly: thin slices of New Zealand yam can decorate and liven up mixed salads, for example.
Cooked, New Zealand yam loses its bright colours. But rest assured, the soft pink colour is also very appetising. New Zealand yam fried in small cubes with diced potatoes makes an original and tasty combination.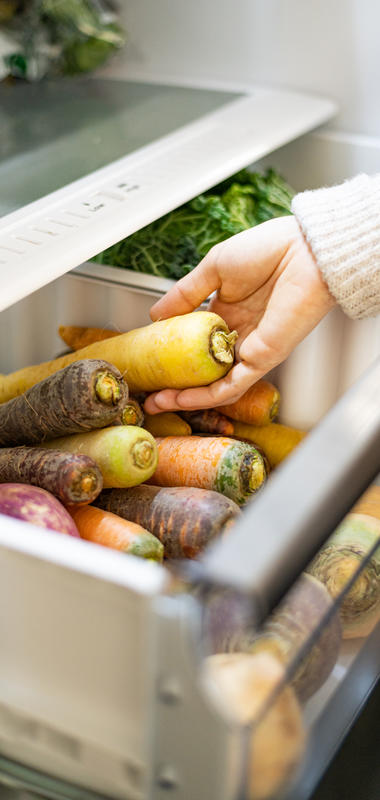 HOW TO STORE NEW ZEALAND YAM
New Zealand yams should be stored in a dry place away from heat and light. They are particularly sensitive to humidity and cold.
Cooking suggestion
New Zealand yam pairs particularly well with duck and pork. You can add a good teaspoon of honey to caramelise the tubers for a sweet and sour dish.
Chef's tip
Cooked New Zealand yam is slightly tangy and a little sweet. Cooked, it is perfect with pork loin, white pudding or poultry (duck, capon etc.).