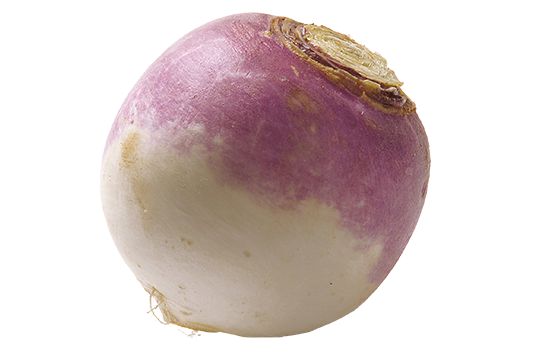 Did you know?
Cultivated for millennia, this vegetable was a part of everyday food for centuries until it was supplanted by the potato.
Already widely recognised in Antiquity, it was cited by Pliny the Elder in the 1st century AD for its nutritional qualities. Like other vegetables in the crucifer family, turnips have been widely eaten during times of food shortage. Its cold hardiness and storage capacity have made it a popular vegetable all over the world.
Everything is good in turnips, including the tops! Don't throw them away but use them like spinach, that is to say, stewed or cooked down in a vegetable soup!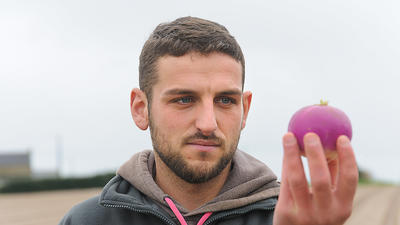 Cooking tips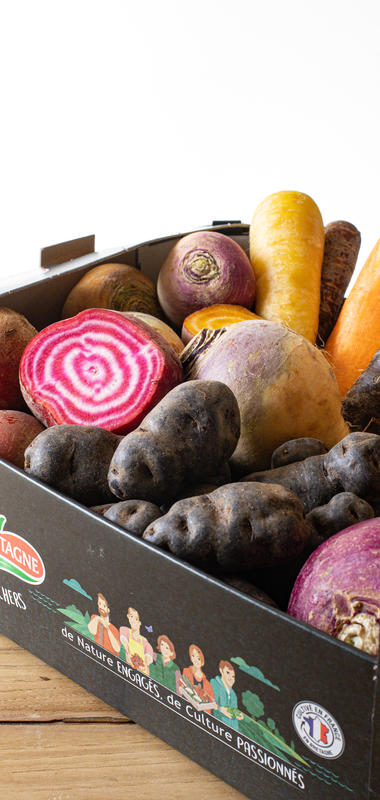 HOW TO CHOOSE PURPLE TURNIPS
Choose turnips that are firm and heavy, with a strong colour and very smooth skin. Seek out young turnips because there is a risk that older ones may be spongy.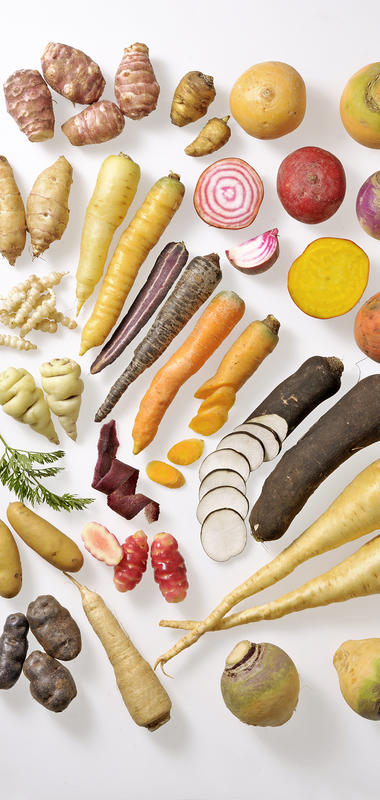 HOW TO PREPARE PURPLE TURNIPS
Turnips can be eaten after peeling or simply brushed clean. The very characteristic sweet flavour of turnips goes well with a multitude of ingredients. They can be eaten steamed or boiled like potatoes and served as an accompaniment.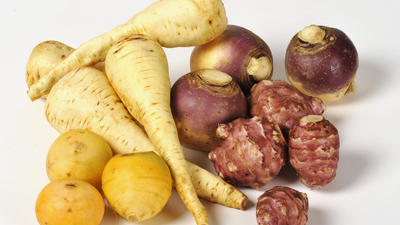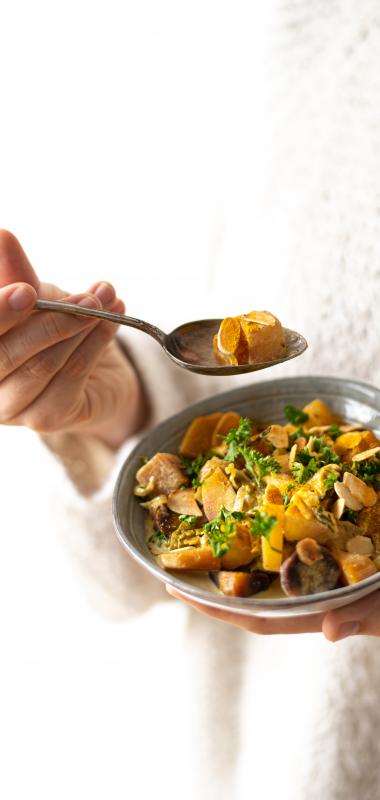 HOW TO EAT PURPLE TURNIPS
20 to 25 mins
In boiling water
Steam cooking is best for preserving a turnip's vitamins and minerals.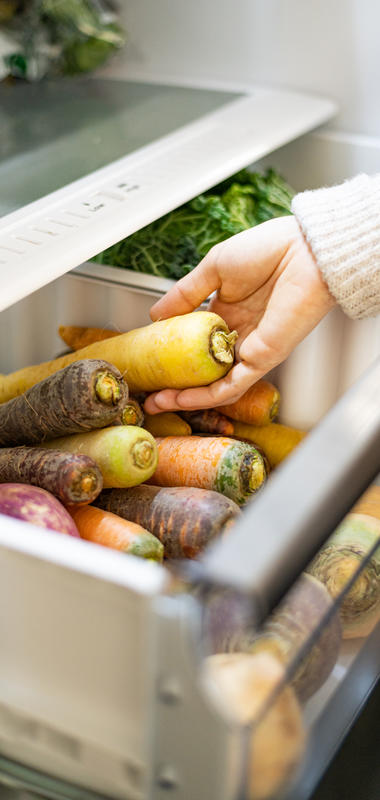 HOW TO STORE PURPLE TURNIPS
Store turnips in a dark, cool place or in the salad drawer of your fridge. Under these conditions, turnips keep well. As turnips age they become soft, hollow and stringy and their taste becomes more pronounced. The tops will keep for 4 to 5 days in this case.
Cooking suggestions
Grated or mashed, turnips reveal all their finesse and are also easier to digest.
Turnips pair particularly well with caramelised flavours such as honey, maple syrup or (more original) roasted hazelnuts. Give it a try, we think you'll like it! Turnips are a perfect accompaniment to most meats, including duck, lamb and pork, and some fish, including salmon.
Chef's tip
Idea: try dipping glazed turnips in sugar, it's a taste you need to experience!
Nutrition
Purple turnips are highly nutritious thanks to their potassium and calcium content.