Chinese artichokes (Crosne)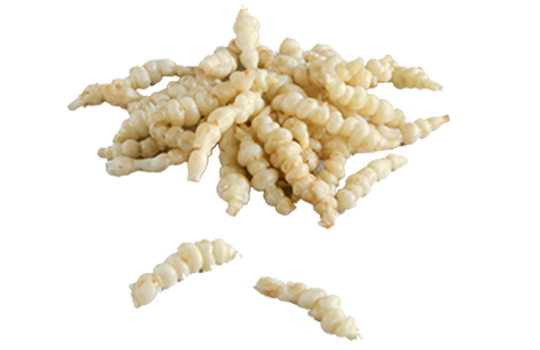 Did you know?
Like potatoes, Chinese artichokes are edible tubers. Originally from north-east Asia, their introduction in France dates back to the end of the 19th century. This small root vegetable was first grown in France in the town of Crosne, Essonne, in 1882, from where it gets its French name.
It is a small, rustic root vegetable from a herbaceous plant that is perennial thanks to its tubers. The plant forms tufts that are 30 to 40cm high and the pearly white tubers develop on rather thin shoots emanating from underground roots. Harvesting of this protected crop is done manually, from October to January, with a particularity: the polytunnel is on wheels and moves around the field! Cleaning and packing are carried out directly on the farm by Prince de Bretagne's market gardeners.
This ancient vegetable has a particular shape that strongly resembles a caterpillar. However, its fine, delicate and slightly sweet flavour makes it a delicious vegetable that is reminiscent of artichokes or salsify.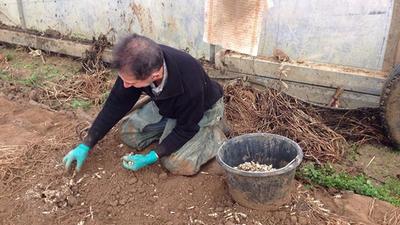 Cooking tips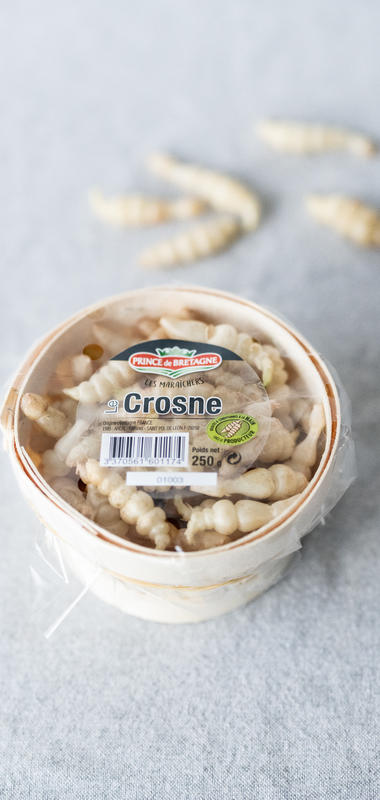 HOW TO CHOOSE CHINESE ARTICHOKES
Choose well-filled and light-coloured tubers, ruling out those that are beige or have brown spots. Tubers should be firm, not rubbery.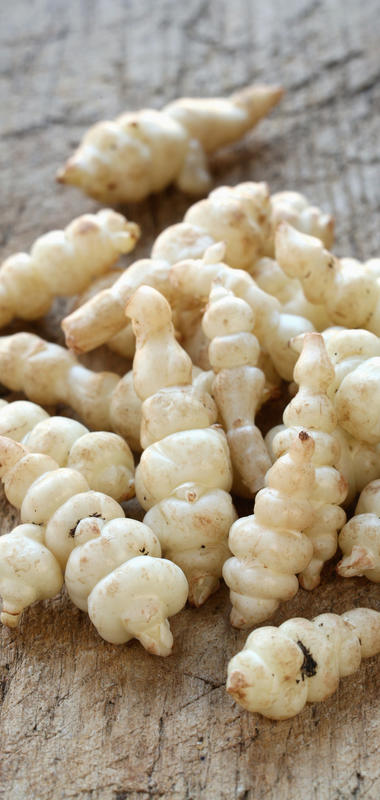 HOW TO PREPARE CHINESE ARTICHOKES
Chinese artichokes are easy to prepare thanks to their very thin skin. If you use them fresh, there is no need to peel them because they have been well washed. You can, if you wish, rinse them before use.
If you really want to peel your Chinese artichokes, here's a tip: roll them in a tea towel with a handful of coarse salt.
Chinese artichokes do not need chopping, they are ready to use.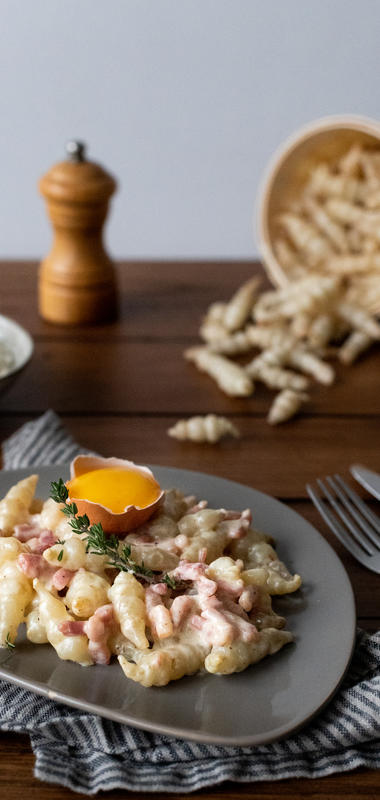 HOW TO COOK CHINESE ARTICHOKES
Chinese artichokes can be cooked in different ways, allow:
10 yo 15 mins
Steam cooking
To make a stir-fry, you can either precook Chinese artichokes in water for tender vegetables, or you can pan-fry them directly. The latter is a little trickier but the Chinese artichokes will be deliciously crisp.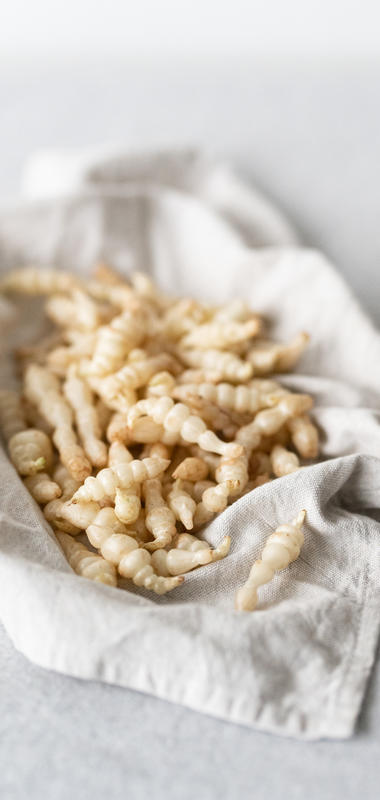 HOW TO STORE CHINESE ARTICHOKES
Their shelf life in the open air is short because they tend to oxidise. So be sure to consume them quickly after purchase and, in particular, keep them in the refrigerator and out of the light.
Chinese artichokes can be frozen after being rubbed in coarse salt, washed and dried.
Cooking suggestions
Chinese artichokes offer a fine, delicate taste which is rather neutral. They can appeal to everyone and kids love their distinctive shape.
They can be eaten in salads, gratins or pan-fried. They are excellent simply browned in butter and pair with everything: white and red meats, omelettes etc.
Chinese artichokes can also be mixed with new potatoes and steamed or roasted around a joint of meat in the oven.
Chef's tip
Don't hesitate to cook Chinese artichokes with Traditional shallots, pink garlic and herbs such as parsley and chives to enhance their delicate taste.
Nutrition
Chinese artichokes are a source of copper, potassium and vitamin K.
| | |
| --- | --- |
| Energy (kj/kcal) | 215/50.8 |
| Fat (g) | < 0.5 |
| of which saturated fat (g) | < 0.01 |
| Carbohydrate (g) | 9.1 |
| of which sugar (g) | 0.2 |
| Dietary fibre (g) | 1.9 |
| Protein (g) | 2.1 |
| Salt (g) | 0.013 |
| Copper (mg) | 0.21 |
| Potassium (mg) | 310 |
| Folic acid (vitamin B9 in µg) | 32.3 |