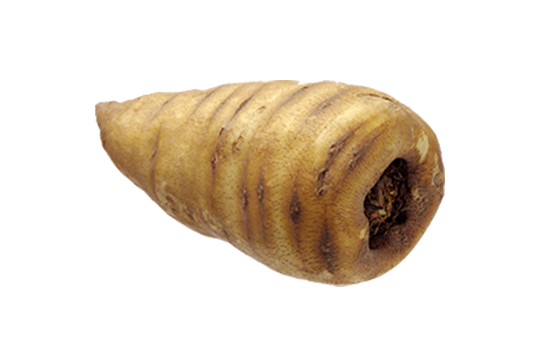 Did you know?
Turnip-rooted chervil (also known as tuberous-rooted chervil, bulbous chervil and even parsnip chervil) is a line in our Traditional vegetable range ideal for adding a sweet note to your culinary preparations. Its flavour is reminiscent of chestnuts and potatoes. It is a vegetable that is back in fashion thanks to its inclusion in recipes from some of the biggest chefs.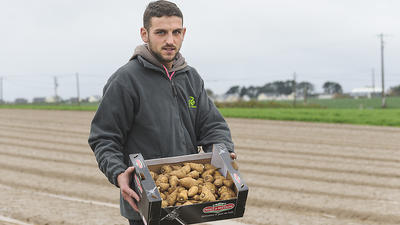 Cooking tips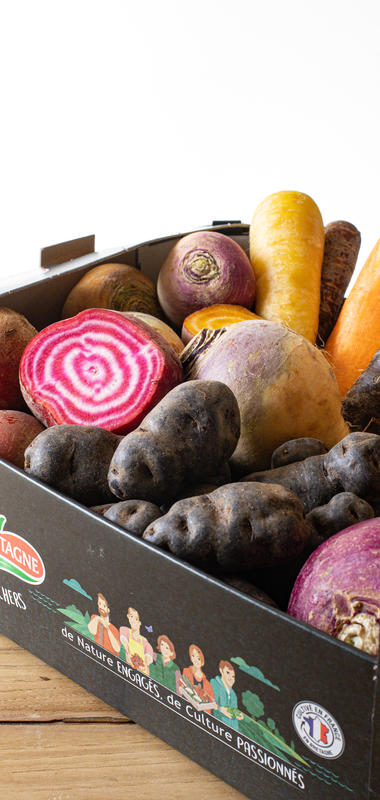 HOW TO CHOOSE TURNIP-ROOTED CHERVIL
Select small and compact turnip-rooted chervil because if the root is too large there is a risk it will be hollow. Turnip-rooted chervil should be firm and dense and don't forget to check the leaves, which should not be yellowing.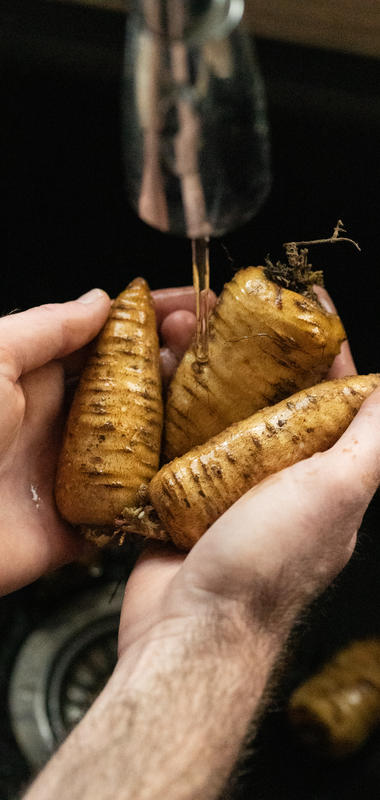 HOW TO PREPARE TURNIP-ROOTED CHERVIL
Start by brushing them lightly to remove excess soil. It is then important to rinse them well and peel the roots with a peeler before consumption. Then cut them into regularly sized batons or thin strips.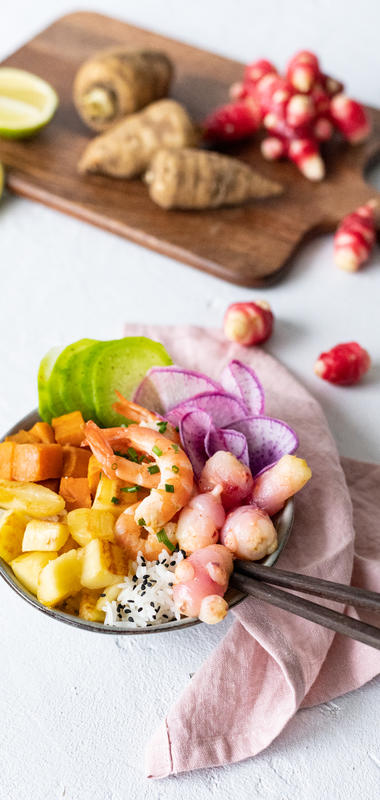 HOW TO COOK TURNIP-ROOTED CHERVIL
5 to 8 mins
Steam cooking
5 to 8 mins
In boiling water
If you overcook them, the roots will become floury. It is therefore preferable to cook them in such a way as to retain their crunchiness.
Steam them or cook for 5 to 8 minutes in salted boiling water.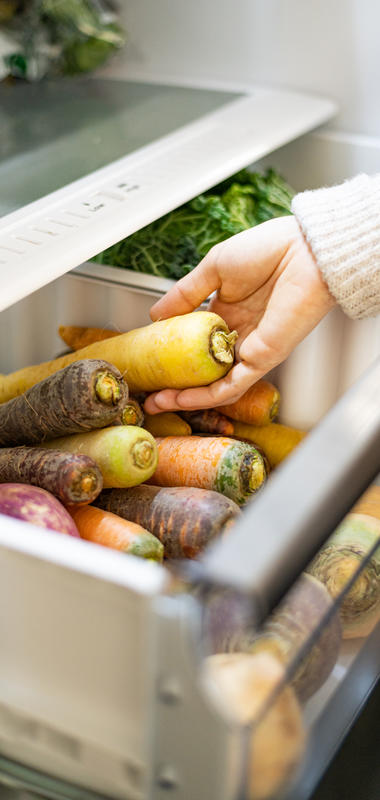 HOW TO STORE TURNIP-ROOTED CHERVIL
Once completely dry, remove the leaves that grow at the crown of turnip-rooted chervil. They can then be stored in wooden crates with a little sand and allowed to ripen for 1 to 2 months before consumption.
Cooking suggestions
Turnip-rooted chervil can be cooked in different ways, much like potatoes. They can be eaten raw or cooked, as well as an accompaniment to meat and fish, in soups or mashed.
Chef's tip
In general, turnip-rooted chervil pair well with red meats, pork, chicken, other root vegetables, leeks, onions, potatoes, mushrooms, squash etc.