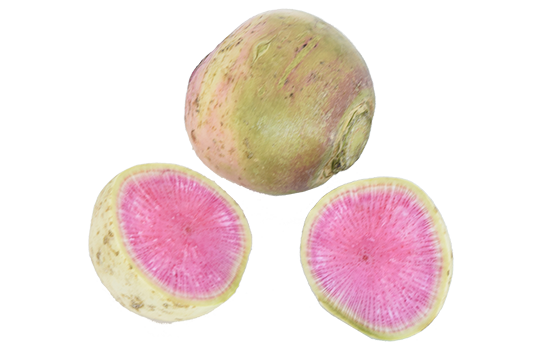 Did you know?
Originally from China, Red Meat radishes are a vegetable with a voluminous round root that are white in colour with a green neck. Roots are around 8cm in diameter. Their juicy and tasty pink flesh has a fairly sweet taste mingling the flavours of black radish and watermelon.
Grown in open fields, Red Meat radish are harvested by hand by Prince de Bretagne's market gardeners and packed directly on the farm.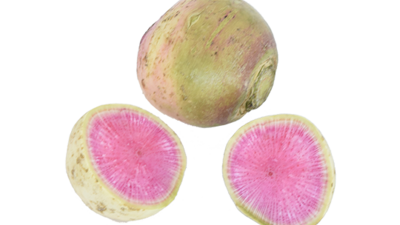 Cooking tips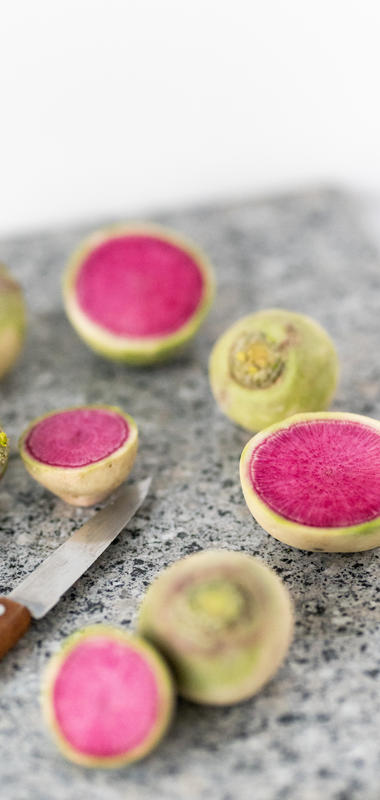 HOW TO CHOOSE RED MEAT RADISH
Whichever radish you choose, the root should have an exhilarating vigour. Tired radishes should be avoided, given to rabbits or composted.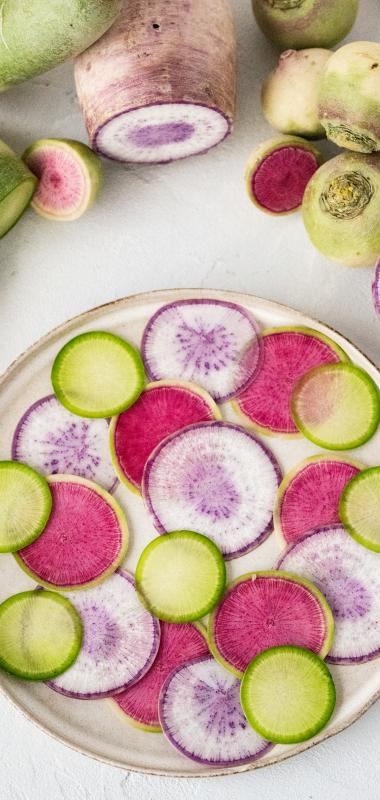 HOW TO PREPARE RED MEAT RADISH
They must be washed thoroughly before use. One of the best ways to use them is to use a mandolin to produce thin slices to decorate your plates.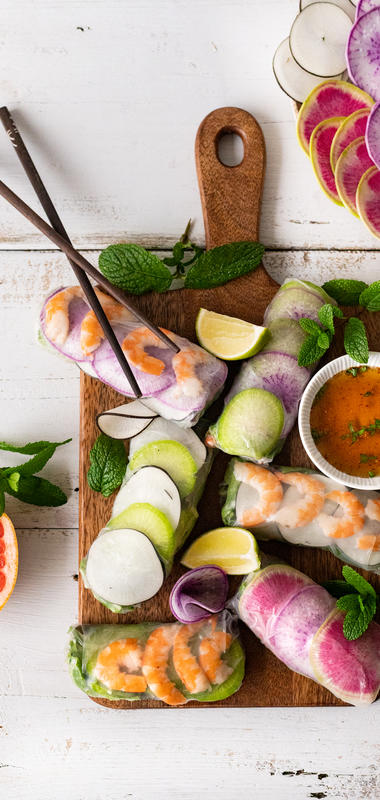 HOW TO COOK RED MEAT RADISH
7 to 10 mins
Steam cooking
They can be eaten raw or cooked and have a very mild taste.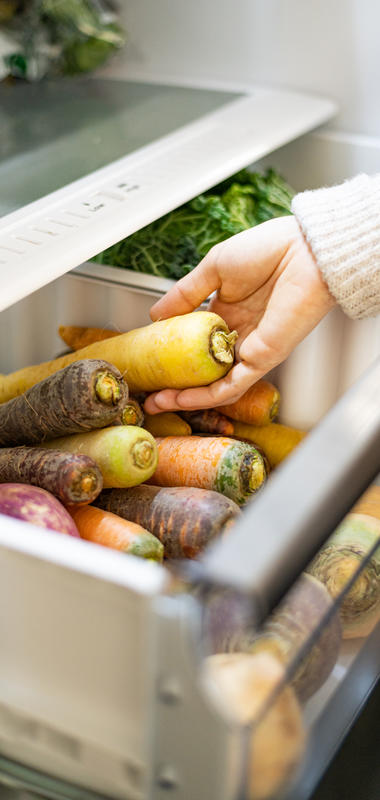 HOW TO STORE RED MEAT RADISH
One way to keep radishes longer is to not wash them until needed. They will then retain some earth or sand on their skins. You can then store them in the fridge, on a piece of kitchen paper placed in a salad bowl. The paper will absorb moisture which could cause the radishes to rot. Cover everything with cling film. You can also place them in a cool cellar or in the salad drawer of the fridge. If radishes no longer have their tops, you can keep them like this for 4 to 5 days.
Cooking suggestions
They are excellent thinly sliced carpaccio-style (they add freshness to salads), grated and also in pickles (marinated in vinegar).
Chef's tip
Don't throw out radish tops. The fresh leaves are high in vitamins and iron and make delicious soups, sauces and condiments