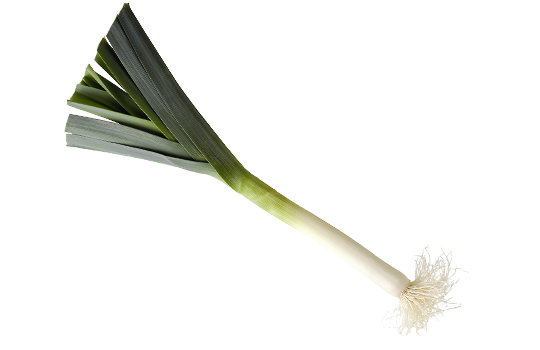 Did you know?
Known to the Egyptians, leeks were highly regarded by the Middle Ages when they were the basis of a popular soup. The leek has been the emblem of Wales since a battle against the Saxons, where soldiers adorned their hats with a leek in order to recognise each other.
A vegetable plant with long leaves and a white bulb, leeks belong to the Liliaceae family (like garlic, onions and shallots). The white part of the vegetable is the underground section of the leek, which is protected from light.
It is a rustic plant which requires great technical ability and a lot of labour. Thanks to the temperate climate of our region, Prince de Bretagne offers leeks 10 months out of 12.
After mechanical harvesting, leeks are washed, trimmed and packed directly by producers.
Good to know: as part of their agroecological approach, Prince de Bretagne's market gardeners recycle the water used for washing leeks.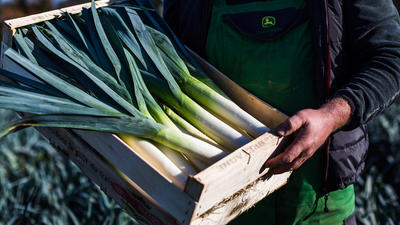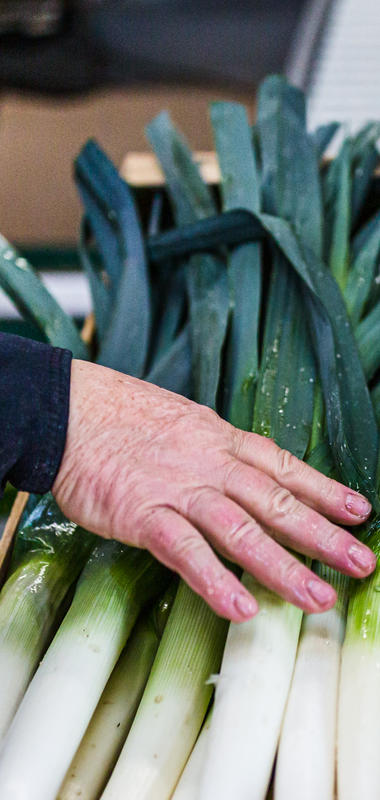 HOW TO CHOOSE LEEKS
There is a sign of freshness that is very easily spotted: look for intense green leaves. Choose leeks that are very firm, without no sign of wilting.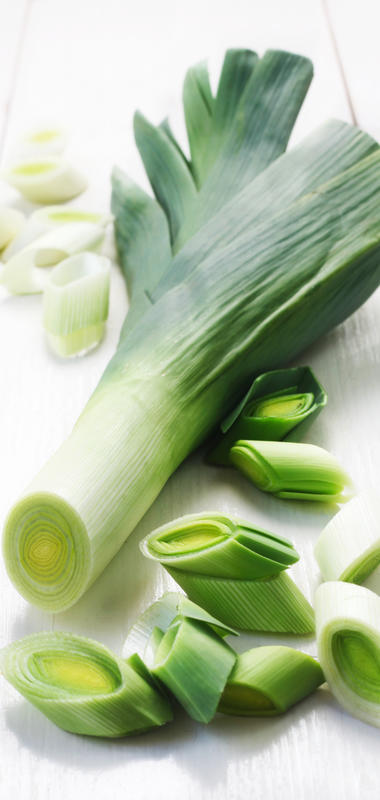 HOW TO PREPARE LEEKS
Remove the roots and the top of the green leaves with a paring knife, cut the leek into quarters then cut into the heart from the middle of the base to the tip of the green leaves.
Wash the leeks under running water, spreading the leaves to remove any dirt or sand. Remember to clean your leeks well before cooking them – don't forget that they are grown in the ground!
Then cut them into slices, julienne or finely chopped to suit your recipe!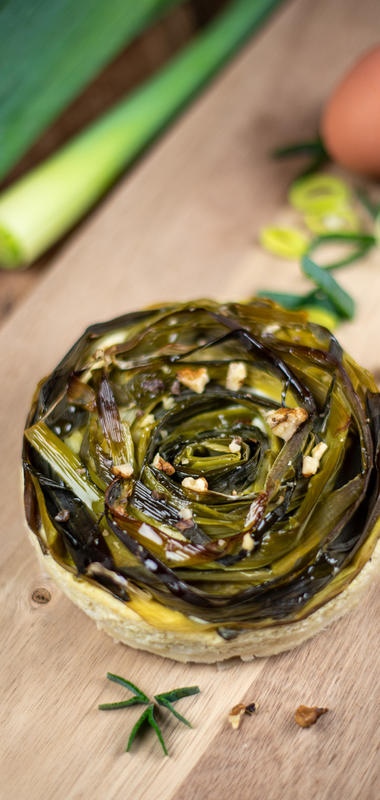 HOW TO COOK LEEKS
Leeks are usually cooked, steamed, braised or pre-blanched in water before being used in multiple ways.
You can also fry them for 10 to 15 minutes in a wok or pan with a little oil or butter.
For a quick meal, cook your leeks in the microwave:
Peel and wash the leeks
Cut them into thin slices
Arrange them in a suitable container
Salt, sprinkle with a little water
Cook for 4-5 minutes at full power, you're done!
Garnish with a pat of butter, serve with chicken or fish, or a pasta dish. And if you want to boost your instant vegetable garnish with no hassle, here are a few ideas:
Add a chicken stock cube
Use white wine as the cooking liquid
Think of spices: nutmeg is perfect with leeks, but curry can also be interesting
Add a little crème fraîche at the end of cooking
Sprinkle with parmesan
Add some diced potatoes and cook for about two minutes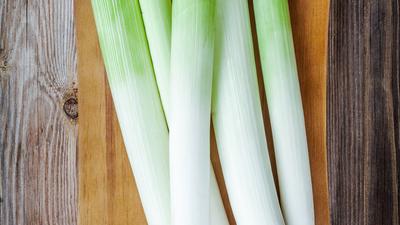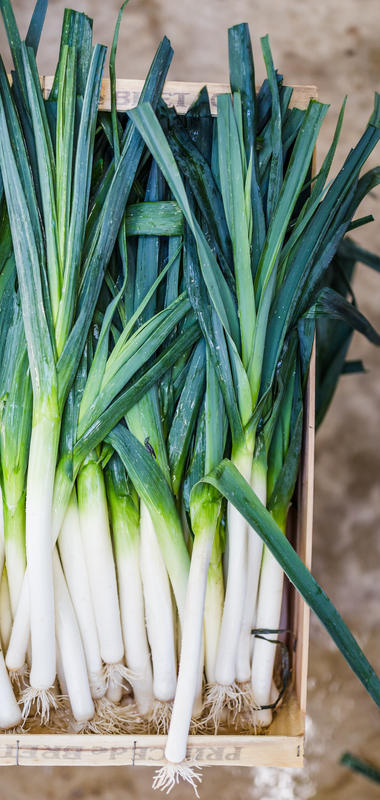 HOW TO STORE LEEKS
Leeks will keep for up to five days in the salad drawer of your fridge. Remember to cut off the top of the leaves beforehand.
Cooked, they can be kept for 2 more days in an airtight container.
Leeks can also be frozen. To freeze them, blanch for a few minutes in boiling water and then run them under cold water before draining and bagging them.
Cooking suggestions
Leeks are a typical winter vegetable. Once cooked, they can be eaten cold with a vinaigrette or mayonnaise; hot as an accompaniment to meat or fish; in a gratin with a white or bechamel sauce.
Leeks can also be braised (it is a question of letting them 'melt' in a low oven) with butter or stock. They are also used in pies, quiches and winter soups. They add flavour and fragrance to soups.
Leeks are great with spices!
Chef's tip
Don't throw away trimmed green leaves. You can use them in a bouquet garni to flavour broths or soups. Leek 'greens' can also be integrated into a quiche cut into dice and cooked with the rest of the leeks or in a soup.
Nutrition
Leeks are high in vitamin K and a source of fibre.
| | |
| --- | --- |
| Energy (kj/kcal) | 102.7/24.6 |
| Fat (g) | 0.2 |
| of which saturated fat (g) | 0.027 |
| Carbohydrate (g) | 3 |
| of which sugar (g) | 2,11 |
| Dietary fibre (g) | 3.2 |
| Protein (g) | 1.1 |
| Salt (g) | 0.015 |
| Vitamin K (in  µg) | 25.4 |