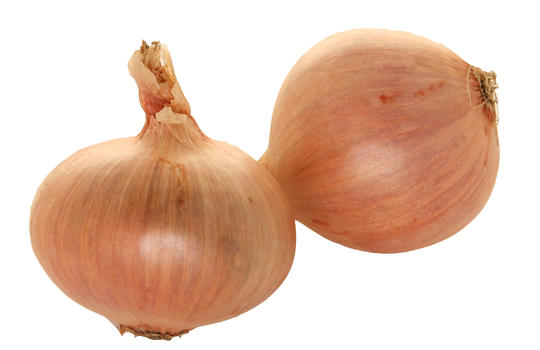 Did you know?
Roscoff onions are part of the lily family and come from a seed brought from Portugal to the Roscoff region by a monk in the mid-17th century. Originally cultivated in gardens, they became increasingly popular for supplying ships thanks to their natural storage qualities. It was through the phenomenon of the 'onion Johnnies', farmers from the area who sold their produce door to door in England from the 1820s, that its commercial production developed.
Thanks to its specific taste qualities, it was awarded an AOC label in 2009 and a PDO (Protected Designation of Origin) in 2013. Roscoff PDO onion production area is spread over 24 municipalities around Roscoff. The PDO guarantees the origin of the product, its natural conservation and the cleaning by hand of each onion. It also recognises the expertise of Prince de Bretagne's market gardeners.
The most characteristic packaging for Roscoff onions is the plait, which allows them to be kept in the best possible condition.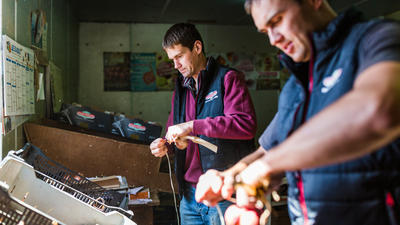 Cooking tips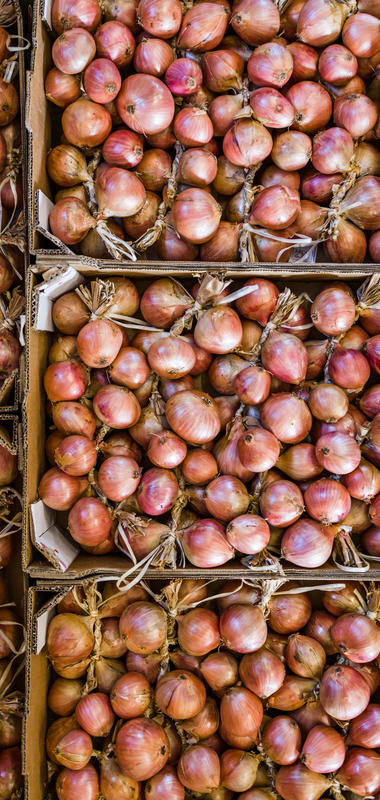 HOW TO CHOOSE ROSCOFF ONIONS PDO
Spherical in shape, PDO Roscoff onions are pink in colour both inside and out, and should be firm and shiny.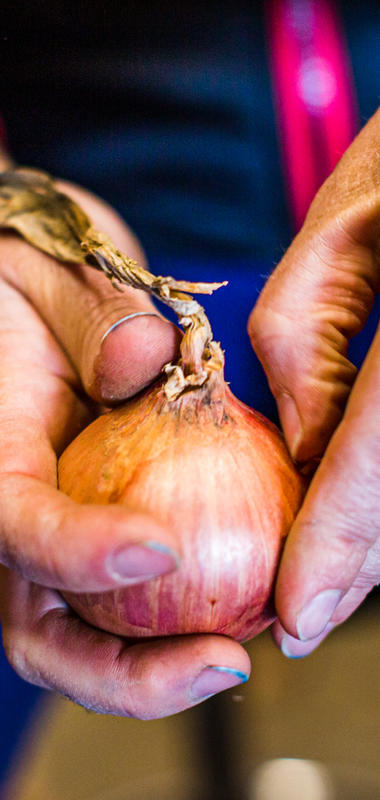 HOW TO PREPARE ROSCOFF ONIONS PDO
Start by cutting the 2 ends, the root and the stem, then remove the filmy skin without trimming the flesh.
Depending on the recipe, you can then slice, chop or mince them or cut them into thin rounds or quarters!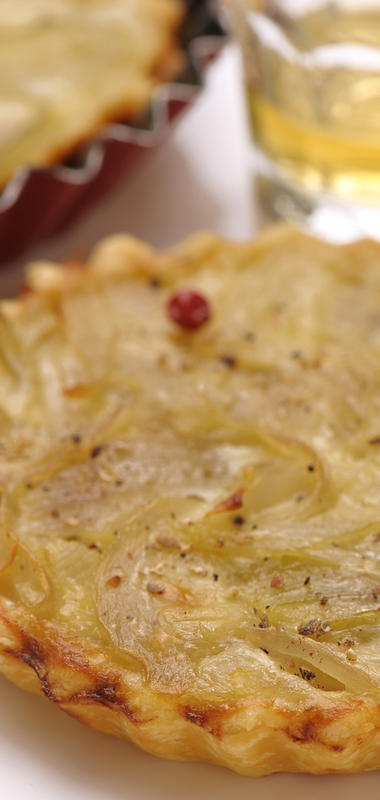 HOW TO COOK ROSCOFF ONIONS PDO
Roscoff onions cook significantly faster than other onions, making them a very practical choice and a top ingredient for making soups, sauces, stir-fries and stews.
They are suitable for all types of cooking: pan-fried, confit, in the oven around other vegetables or meat, and even in a pressure cooker at the same time as the vegetables for your soup.
You can also enjoy them raw!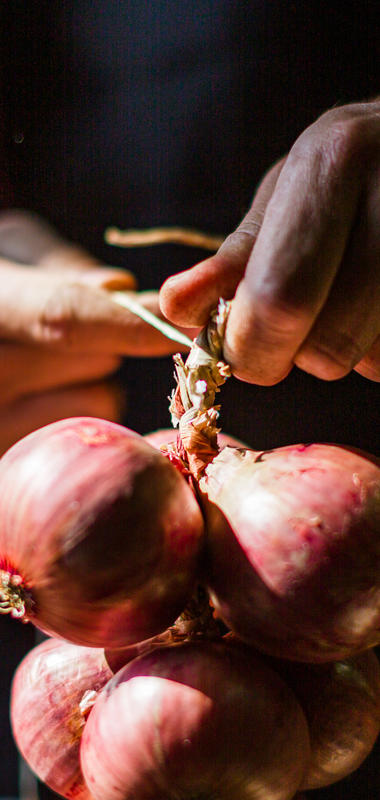 HOW TO STORE ROSCOFF ONIONS PDO
Onions should be stored in a dry, ventilated and dark space (to prevent germination). It is advisable to avoid handling them too much.
Kept like this they will retain their taste and nutritional qualities for a month or two.
Plaiting onions is a natural, manual technique that improves onion storage.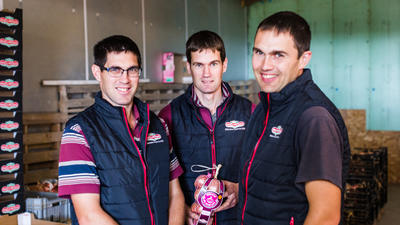 Cooking suggestions
Roscoff onions PDO go well with everything and you can eat them raw or cooked!
Raw: Their crunchy texture and fruity, slightly spicy taste is marvellous in mixed salads.
Cooked: Roscoff onions become sweet and mild during cooking. Their fondant texture goes well with all dishes (pan-fried, soup, chutney etc.) and sauces.
Chef's tip
Peel onion bulbs under running water or in a bowl. This limits the evaporation of irritating volatile essences which are released when cutting.
Choose a sharp knife for chopping onions!
Nutrition
Roscoff onions PDO can be used to boost the taste of your dishes while limiting additional salt and fat.
| | |
| --- | --- |
| Energy (kj/kcal) | 174/41 |
| Fat (g) | 0.2 |
| of which saturated fat (g) | 0.2 |
| Carbohydrate (g) | 7.75 |
| of which sugar (g) | 4.8 |
| Dietary fibre (g) | 1.55 |
| Protein (g) | 1.3 |
| Salt (g) | 0.005 |
| | |
| --- | --- |
| Energy (kj/kcal) | 192/45 |
| Fat (g) | 0.2 |
| of which saturated fat (g) | 0.024 |
| Carbohydrate (g) | 8.75 |
| of which sugar (g) | 6.1 |
| Dietary fibre (g) | 1.65 |
| Protein (g) | 1.3 |
| Salt (g) | 0.009 |