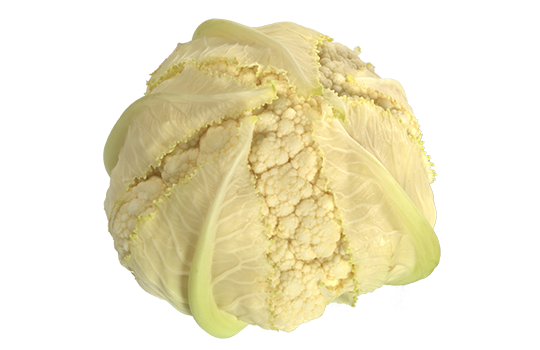 Did you know?
Cauliflower is part of the Cruciferae (Brassicaceae) family. The word cauliflower first appeared in the French language in 1611. However, it only began to be grown in Brittany at the end of the 19th century. Brittany now accounts for 80% of total French production.
100g of raw mini-white cauliflower provides the same amount of vitamin C as half an orange or half a kiwifruit.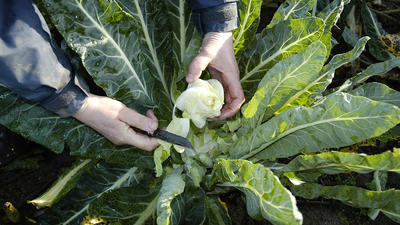 Cooking tips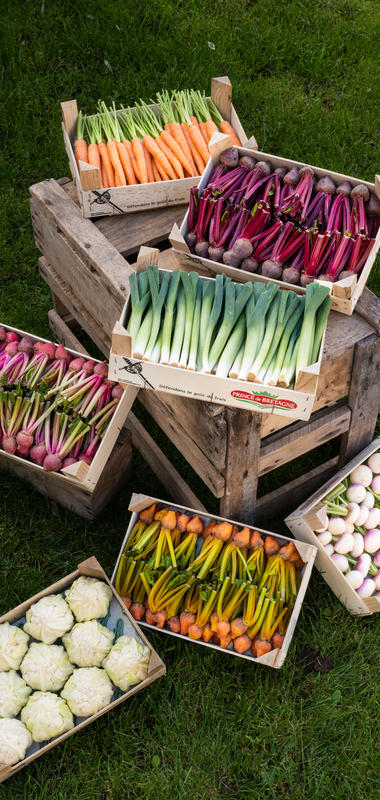 HOW TO CHOOSE MINI-WHITE CAULIFLOWER
Choose heads that are firm and compact. The florets should be very white, unblemished and be comprised of fine, tight grains. Finally, trust the freshness of the leaves that surround the head.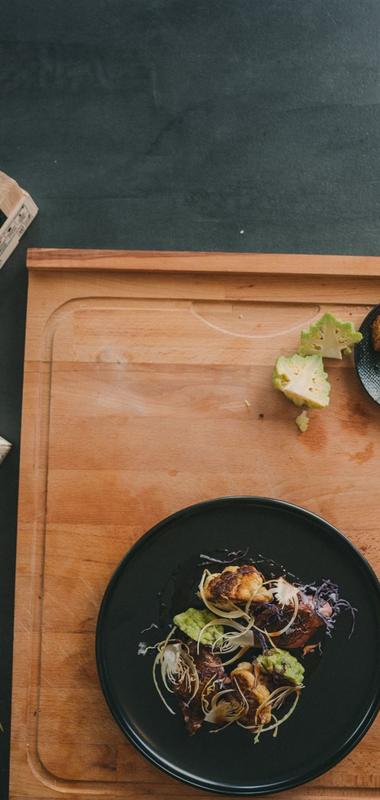 HOW TO PREPARE MINI-WHITE CAULIFLOWER
Remove the larger leaves, but keep the smaller ones, which are very young and tender, and will be nice and crispy. Then wash your mini-cauliflower.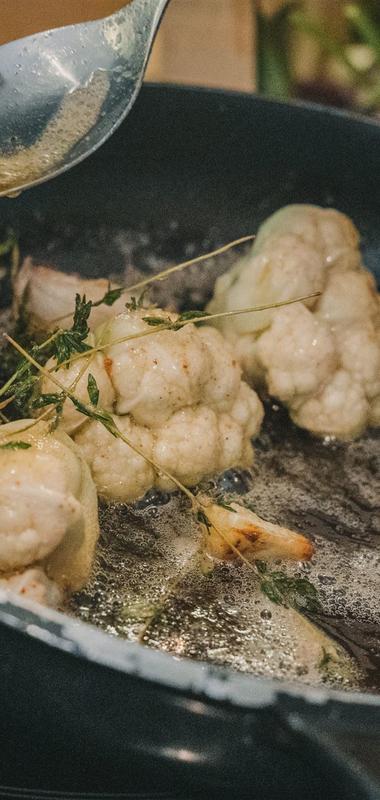 HOW TO COOK MINI-WHITE CAULIFLOWER
Depending on the dish, mini-white cauliflower can be cooked in different ways:
20 mins
In a pressure cooker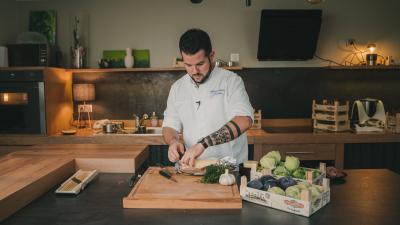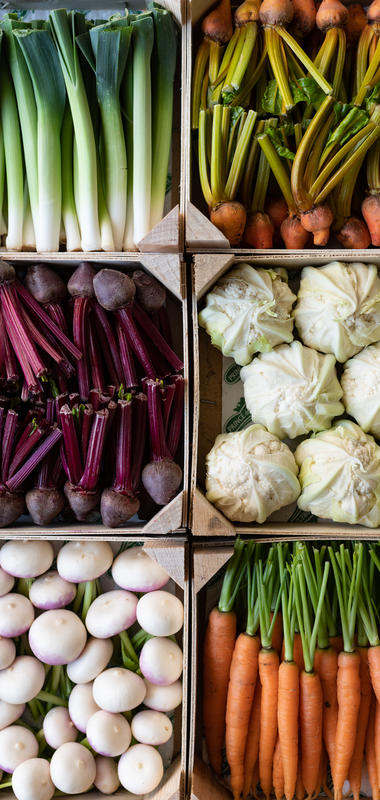 HOW TO STORE MINI-WHITE CAULIFLOWER
Whole mini-white cauliflower keeps well in the cold. It can be kept for up to a week in the salad drawer of your fridge and for 2 to 4 days if sliced or chopped.
Cooking suggestions
Mini-white cauliflower can be served as an accompaniment to meat or fish. Traditional dishes are also excellent such as hotpots, accompanied by vegetables such as turnips or carrots.
Chef's tip
To cook mini-white cauliflower and prevent it turning yellow by the time it is cooked, add a tablespoon of flour per litre of water to the cooking water. Lemon juice also works!
Nutrition
The health benefits of mini-white cauliflower are numerous. Better than orange or kiwi, raw cauliflower is high in vitamins C and B9 and also a source of vitamin K. Cauliflowers also contain interesting molecules such as glucosinolates.
| | |
| --- | --- |
| Energy (kj/kcal) | 105/25 |
| Fat (g) | 0.45 |
| of which saturated fat (g) | 0.14 |
| Carbohydrate (g) | 3.04 |
| of which sugar (g) | 2.79 |
| Dietary fibre (g) | 2.4 |
| Protein (g) | 1.03 |
| Salt (g) | 0.098 |
| Vitamin C | 27.3 |
| Folic acid (B9 in µg) | 38 |
| Vitamin K (µg) | 109 |