Packed
by our market gardeners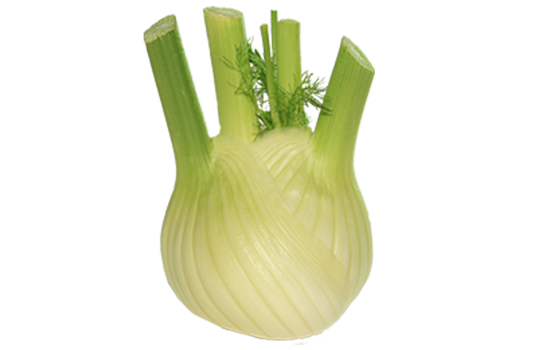 Did you know?
Fennel is part of the Umbelliferae family and grows wild around the Mediterranean. It's a plant known for its aniseed flavour and was improved by Italians who introduced it into French cuisine under Catherine de Medici in the 16th century.
A coastal herbaceous plant, it is an aromatic with a distinct aniseed scent.
Fennel is harvested entirely by hand and packed directly on the farm.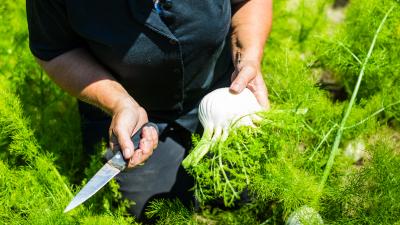 Cooking tips
HOW TO CHOOSE FENNEL
Choose bulbs that are dense, firm and very white. Their fronds should be green and highly fragrant.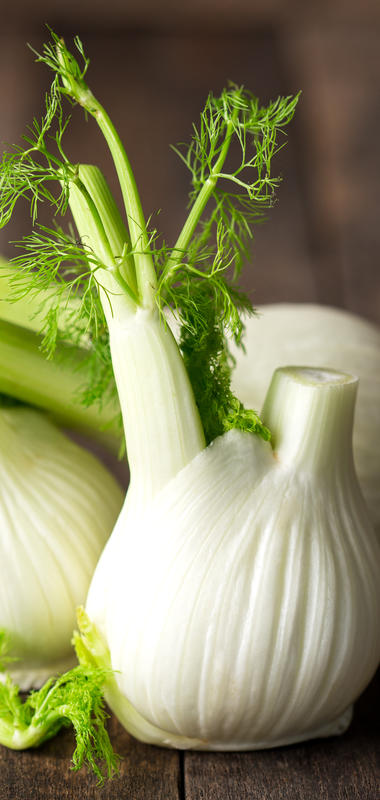 HOW TO PREPARE FENNEL
Fennel is very easy to prepare. Simply remove the outer leaves. Prince de Bretagne's fennel is very fleshy and even the heart is tender.
First, shorten the stems to keep the freshest parts, then peel any damaged parts of the bulb. It can then be prepared as you want, in quarters, diced or sliced to suit your recipe.
Instant recipe: fennel carpaccio
Wash and slice a fennel bulb as finely as possible (a mandolin works perfectly!).
Season to taste with lemon juice or sherry vinegar, olive oil, fleur de sel, pepper or Espelette pepper.
Eat immediately.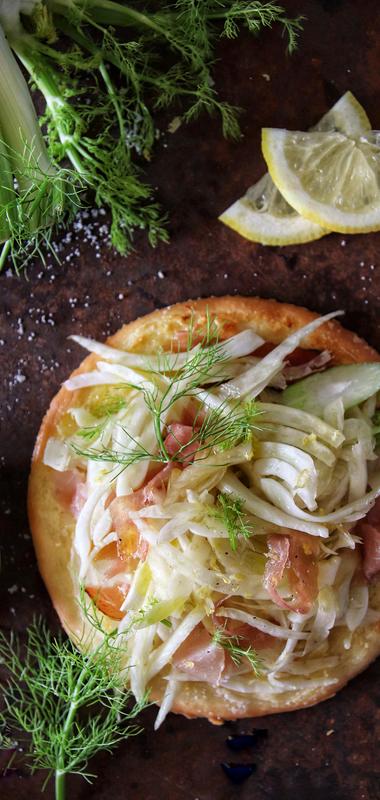 HOW TO COOK FENNEL
Depending on your recipe, fennel can be cooked in different ways:
10 to 15 mins
Steam cooking
Crisp on the outside and tender on the inside. Try cooking fennel in two stages: half cook in a steamer and then roast in the oven, with a drizzle of oil.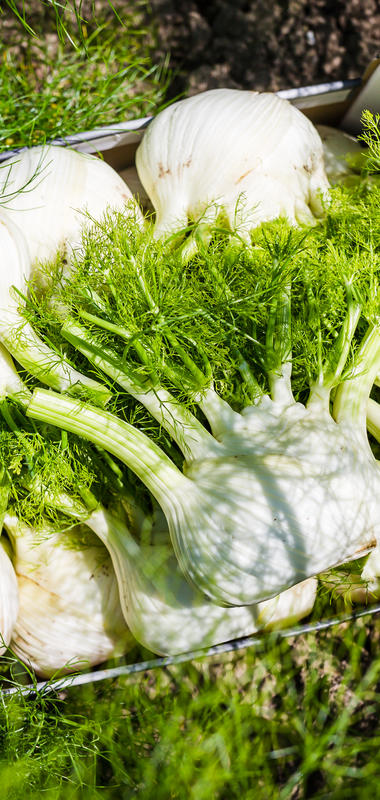 HOW TO STORE FENNEL
Fennel softens quickly, so don't wait too long if you're going to enjoy it in a salad. Free of its stems and fronds, the bulb can be kept for up to a week in the refrigerator.
It is better stored in an airtight box to avoid its strong fragrance affecting other items in the fridge.
Don't throw away the stems and fronds! Dry them and add an aniseed note to your stock.
Cooking suggestions
Fennel can be eaten as an accompaniment to fish or seafood and also pairs very well with white meats. Bulbs can be cooked whole or sliced, roasted in the oven or served as confit in oil. Thanks to its firmness, fennel can be used in lots of different dishes.
Some original ideas:
Raw: Cut into batons and serve as an aperitif: very crispy and very nice; or finely slice and add to a mixed salad.
Cooked: Cut into 2mm dice and cooked for a few minutes in a little olive oil, fennel adds a flavourful touch to a dish of pasta or risotto. Sliced and browned in a pan, fennel is a good accompaniment to white or grilled meats. Prince de Bretagne fennel is plump: its crunch and its slight aniseed flavour will please everyone. A very simple recipe: pasta with fennel! Put your pasta on to cook. Meanwhile, cut your fennel into cubes or batons. Sauté them with in a little olive oil. Mix the two before serving.
Chef's tip
Use the leaves as a condiment! The chopped fronds are a precious condiment. Dried leaves added to the cooking juice brings an aniseed touch to fish and shellfish.
Nutrition
The health benefits of fennel are numerous. Raw, it is a source of potassium and high in folic acid. Cooked, it is a source of copper and folic acid.
| | |
| --- | --- |
| Energy (kj/kcal) | 84/202 |
| Fat (g) | 0.2 |
| of which saturated fat (g) | 0.046 |
| Carbohydrate (g) | 2.3 |
| of which sugar (g) | 2.21 |
| Dietary fibre (g) | 2.23 |
| Protein (g) | 1.14 |
| Salt (g) | 0.074 |
| Potassium (mg) | 405 |
| Vitamin K | 62.8 |
| | |
| --- | --- |
| Energy (kj/kcal) | 51/12 |
| Fat (g) | < 0.1 |
| of which saturated fat (g) | < 0.039 |
| Carbohydrate (g) | 0.8 |
| of which sugar (g) | 0.5 |
| Dietary fibre (g) | 2 |
| Protein (g) | 1.13 |
| Salt (g) | 0.15 |
| Copper (mg) | 0.16 |
| Folic acid (µg) | 31.8 |