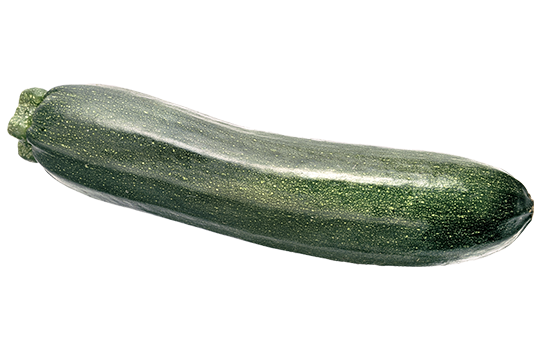 Did you know?
Courgettes are part of the Cucurbitaceae family. They are a vegetable plant that grows in the ground and has large leaves. Their yellow flowers provide the fruits known as courgettes or zucchini in the United States. Originally from Mexico, courgettes are a relatively new crop in France, first being grown in the 19th century.
Prince de Bretagne's courgettes are grown as a protected crop from May to July, with field crops available from July to early November.
Each courgette is cut by hand and packed directly in the field by our market gardeners.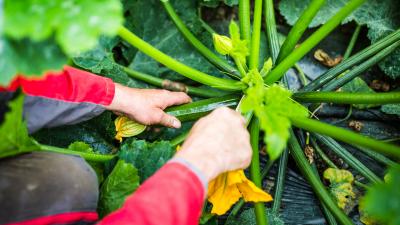 Cooking tips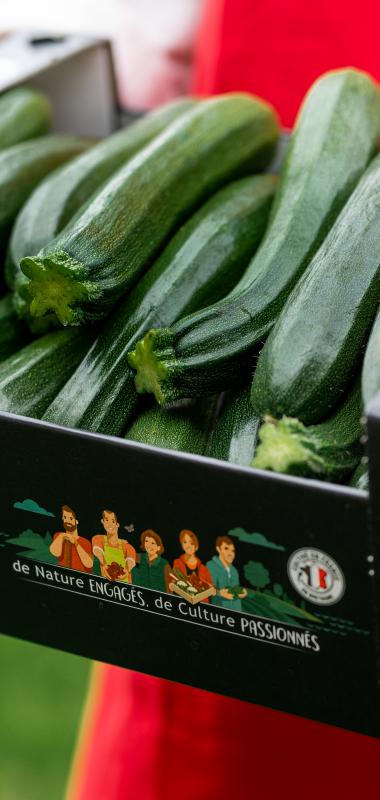 HOW TO CHOOSE COURGETTES
When buying them, look for smooth, very firm courgettes of a uniform green colour (rather dark shiny green).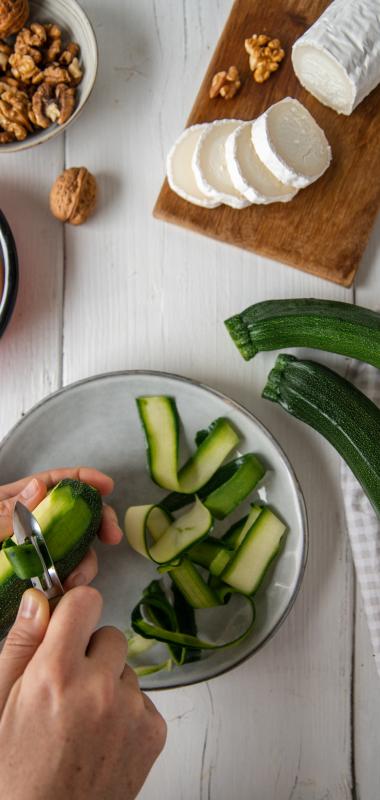 HOW TO PREPARE COURGETTES
Wash courgettes in water and dry them. They don't need to be peeled before cooking.
They can be cut in half and stuffed, diced, cut into rings, grated etc.
With the help of a grater, you can also transform courgettes into tagliatelle.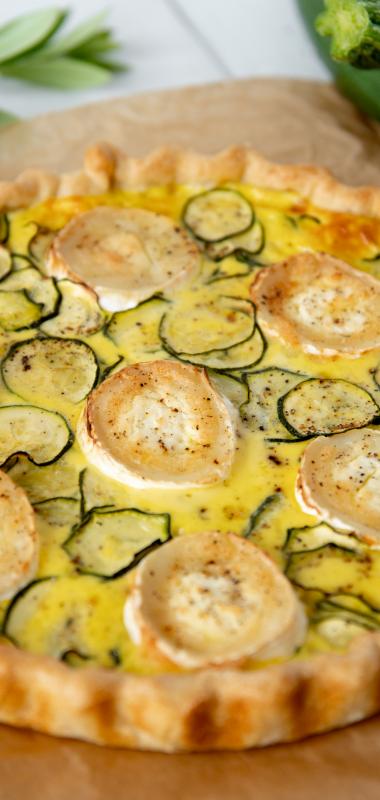 HOW TO COOK COURGETTES
Courgettes are easy to prepare and quickly cooked! They are suitable for all types of cooking, so allow:
1 to 2 mins
In uncovered boiling water
3 to 4 mins
Steam cooking
2 to 4 mins
In the microwave
Courgettes can also be eaten raw as carpaccio.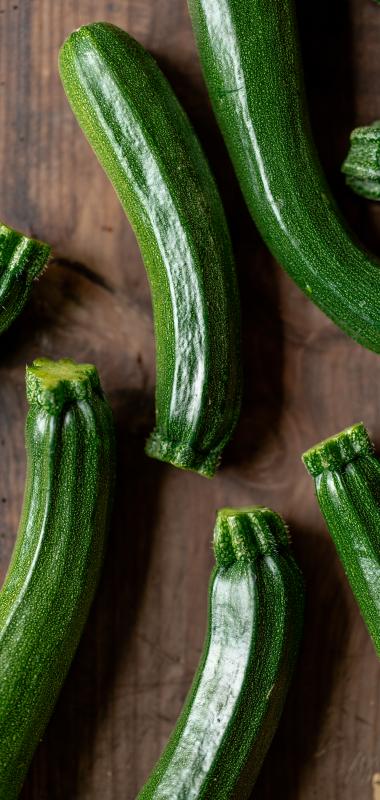 HOW TO STORE COURGETTES
Courgettes are best kept in a dry, cool place, or they won't stay fresh beyond 5 days.
When the courgette season is in full swing, you should take advantage of it. We often hear that courgettes are difficult to keep, but you can do so with a few precautions. First of all, choose quality courgettes: picked at the right stage of maturity and carefully sized, Prince de Bretagne's courgettes will be perfect.
Freezing courgettes au naturel
There is no need to blanch courgettes. Wash them and cut into slices or dice.
Bag them and spread the bag well in the freezer for quick freezing.
Then you can put them away however you want.
Frozen courgettes are very suitable for use in soups or purees.
Freezing or preserving cooked courgette dishes
Prepare your usual ratatouille, couscous or pan-fried recipe, but turn off the heat before the end of normal cooking time. This will keep your vegetables - and therefore your courgettes - firm. Reheating the dish will complete the cooking.
You can store your prepared dishes:
By freezing, in bags or suitable trays
In jars, sterilise them for the time indicated in the instructions for their use for canning vegetables. Warning: cooking continues during sterilisation, so your prepared dishes require very little cooking.
Indicate the date on your sachets and jars: they are best eaten in the following months.
Cooking suggestions
Raw or cooked, courgettes pair wonderfully with Mediterranean ingredients: olive oil, herbes de Provence, tomatoes, basil/pesto, olives, peppers etc. They are also an essential component in ratatouille and vegetable tians.
If you want to switch things up, courgettes can be cooked in flans, clafoutis, vegetable carbonara (as tagliatelle), in creamy soups with fromage frais and chilli, grated in vegetable pancakes etc.
Courgettes can also replace butter in cakes.
Chef's tip
To cook courgettes even faster, cut them into thin slices.
Nutrition
Courgettes are a source of folic acid. They are also a source of vitamin C when eaten raw.
| | |
| --- | --- |
| Energy (kj/kcal) | 69.5/17 |
| Fat (g) | 0.26 |
| of which saturated fat (g) | 0.061 |
| Carbohydrate (g) | 1.8 |
| of which sugar (g) | 1.79 |
| Dietary fibre (g) | 1.05 |
| Protein (g) | 1.22 |
| Salt (g) | 0.017 |
| Folic acid (B9 in µg) | 36 |
| Vitamin C (mg) | 17.5 |
| | |
| --- | --- |
| Energy (kj/kcal) | 65/16 |
| Fat (g) | 0.36 |
| of which saturated fat (g) | 0.1 |
| Carbohydrate (g) | 1.4 |
| of which sugar (g) | 1.39 |
| of which sugar (g) | 1.5 |
| Protein (g) | 0.93 |
| Salt (g) | 0.098 |
| Folic acid (B9 in µg) | 32.8 |