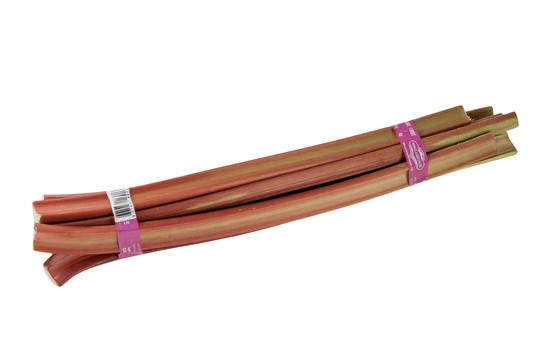 Did you know?
A hardy plant native to Asia, rhubarb was first introduced to Europe for its medicinal properties. Rhubarb, which is most often cooked as a fruit, is actually a stem vegetable in the Polygonaceae family and only the stems (petioles) are eaten.
Prince de Bretagne's market gardeners have been cultivating red or green rhubarb since 2012.
After planting, rhubarb cultivation is essentially manual. Prince de Bretagne's market gardeners harvest it from spring until the end of summer.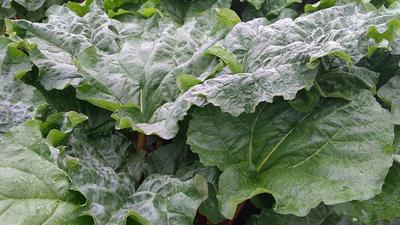 Cooking tips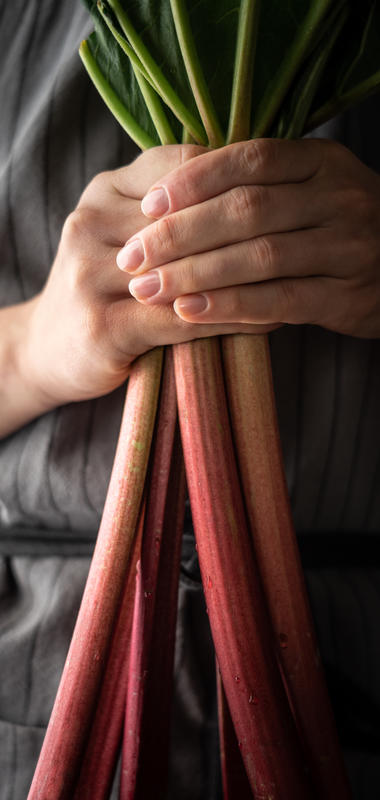 HOW TO CHOOSE RHUBARB
Select very thick, firm, dense stems. The ends of the stems should not be dry. Its colour will depend on the variety.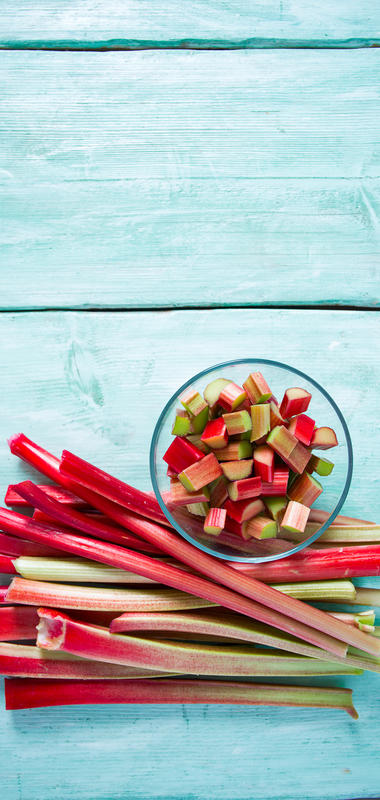 HOW TO PREPARE RHUBARB
Don't forget to peel rhubarb stems before you start cooking them.
To do this, first rinse the stems under a tap and then peel them with a peeler. You can also make a slight notch at one end, then pinch the fibres between a knife and your thumb and pull down to remove them.
Then cut the rhubarb into more or less large chunks depending on the dish you are making. Cook them according to your taste and recipe!
If you have time, you can 'soften' rhubarb by marinating chunks overnight in sugar. Once drained, you can use them for a tart, for example. Anti-waste tip: make a syrup with the sugar in which you have marinated your rhubarb chunks and use it as a light and tangy topping for cakes and pastries.
HOW TO COOK RHUBARB
Rhubarb is usually eaten cooked. Its tangy flesh surprises and adds an original touch to your menus: it is ideal for gourmet desserts or as an accompaniment to savoury dishes.
You can cook it in small chunks for a brief moment in a light syrup flavoured with vanilla or three or four minutes in the microwave to precook it before incorporating it 'half-cooked' in your desserts and cakes.
Rhubarb can be cut into chunks, sprinkled with brown sugar and baked under the grill for a few minutes until it caramelises.
Simmer longer to produce a compote.
For jam, 5kg of rhubarb produces approximately 15 350g jars.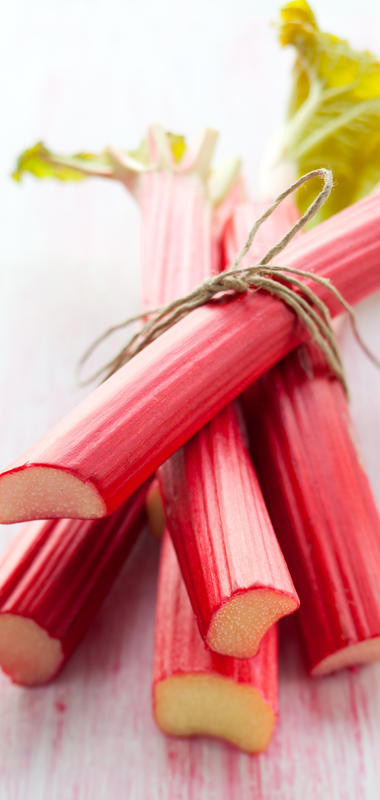 HOW TO STORE RHUBARB
Rhubarb is a hardy plant and relatively robust but eat it soon after purchase so that it retains all its freshness and does not dry out. It will last up to three days in the salad drawer of your fridge.
Rhubarb, peeled and blanched for 1 min, freezes perfectly.
Cooking suggestions
Use its soft, tangy texture to make gourmet desserts, compotes, crumbles, pies, sorbet, jam etc.
It will also add an original touch to savoury dishes. It works wonders with white meats or fish and can also be added to savoury tarts, salads, curries etc.
Chef's tip
To temper its acidity, it is possible to blanch rhubarb for 2 minutes in boiling water before cooking.
To avoid soaking tart or pie cases, you can sprinkle them with crumbled biscuits beforehand.
Nutrition
Rhubarb is a source of calcium and vitamin K. To reduce the amount of sugar required, reduce the acidity as much as possible by pairing it in desserts with naturally sweet fruit or angelica sticks, for example.
| | |
| --- | --- |
| Energy (kj/kcal) | 521/123 |
| Fat (g) | 0.05 |
| of which saturated fat (g) | 0.014 |
| Carbohydrate (g) | 29.2 |
| of which sugar (g) | 18.7 |
| Dietary fibre (g) | 2 |
| Protein (g) | 0.38 |
| Salt (g) | 0.0025 |
| Calcium (mg) | 145 |
| Vitamin K (µg) | 21 |