Sandy soil and semi-sandy soil carrots
Packed
by our market gardeners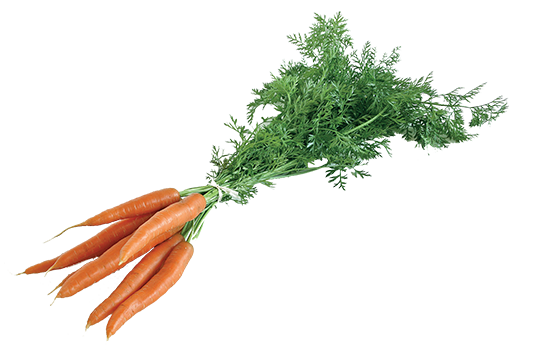 Did you know?
Carrots grew wild more than 2,000 years ago in Asia Minor. Their domestication is relatively recent, taking place between the 6th and 9th centuries. The inhabitants of the Mediterranean basin began to eat carrots long before our era, but Greeks and Romans didn't seem to like them much. It must be said that at that time, carrots had a whitish colour, rather leathery skin and a very fibrous core. During the Renaissance, we succeeded in improving the species, making carrots tastier. But it is only from the middle of the 19th century that carrots acquired their beautiful orange-red colour and finally became the tender vegetable that we know today.
These carrots have the particularity of growing in sandy soil. Prince de Bretagne's sandy soil carrots are cultivated in the sandy soils of Finistère's northern coast and on the island of Batz. They are harvested by hand, packed on site and stored in their original sand. This approach provides carrots that are crisper and more flavourful.
Cooking tips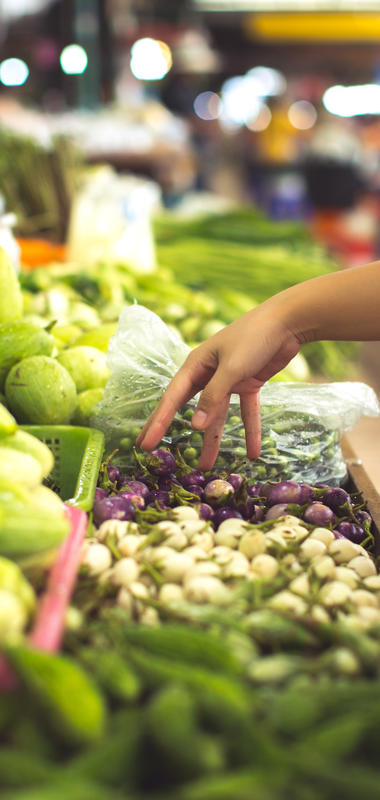 HOW TO CHOOSE SANDY / SEMI-SANDY SOIL CARROTS
You can easily recognise them because they are still covered with sand when they are sold.
The skin of the carrots should be firm and they should have a good colour.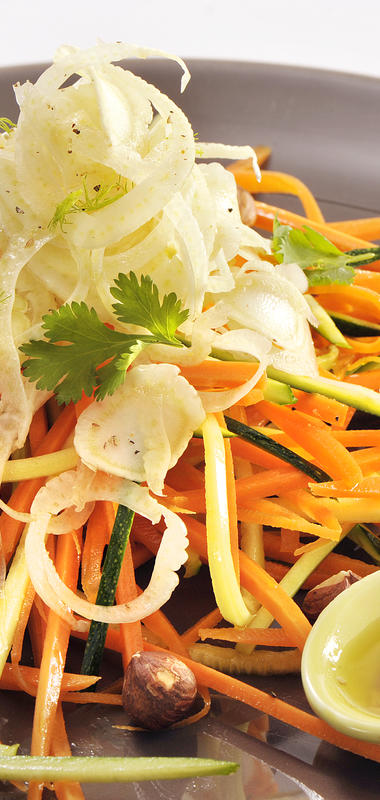 HOW TO PREPARE SANDY / SEMI-SANDY SOIL CARROTS
Sandy soil carrots should be brushed to remove the sand. You can leave the skins on or use a peeler to remove them.
Carrots can be cooked whole or chopped: slices, tagliatelle, julienne or brunoise etc.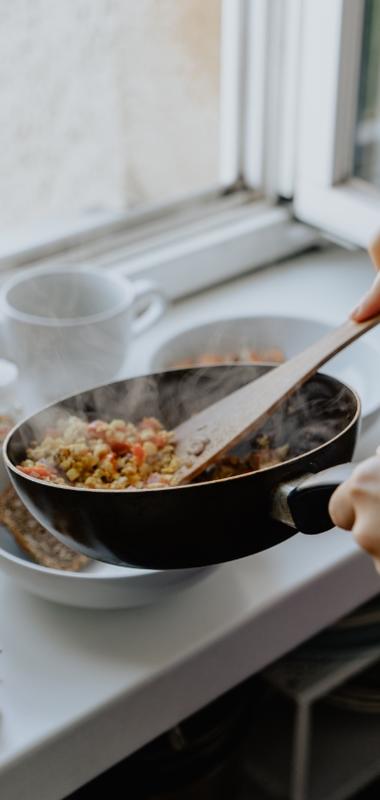 HOW TO COOK SANDY / SEMI-SANDY SOIL CARROTS
Carrots can be eaten raw or cooked:
20 to 30 mins
Braised with the lid on the pan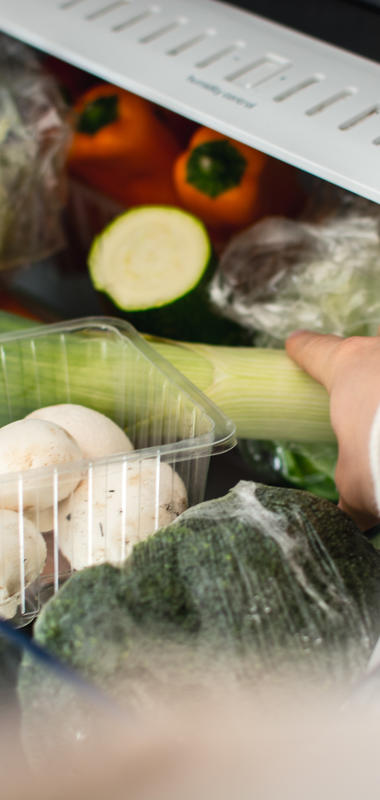 HOW TO STORE SANDY / SEMI-SANDY SOIL CARROTS
Sandy soil carrots can be stored for a maximum of 4 to 5 days in the refrigerator. Once washed, they don't keep so well.
Indeed, these carrots are not washed after harvest. The sand that covers the carrots helps to keep them in good condition: the film of sandy soil limits drying out and the development of mould.
Cooking suggestions
Sandy and semi-sandy soil carrots can be eaten raw or cooked.
These carrots are suitable for all your savoury and sweet favourites: roasts, pies, soups, purees, salads, cakes etc.
You can also make dips for an aperitif: cut into batons and provide a range of sauces (Roquefort, guacamole, houmous etc.).
Grated carrots go very well with spices, orange, lemon, dried fruits, Traditional shallots etc.
Chef's tip
To maintain their beautiful colour, sprinkle the carrots with lemon juice before cooking.
Nutrition
The health benefits of carrots are numerous. They are a source of potassium, folic acid and vitamin K, and also provide pro-vitamin A.
| | |
| --- | --- |
| Energy (kj/kcal) | 154/37 |
| Fat (g) | 0.26 |
| of which saturated fat (g) | 0.054 |
| Carbohydrate (g) | 6.45 |
| of which sugar (g) | 5.42 |
| Dietary fibre (g) | 2.7 |
| Protein (g) | 0.77 |
| Salt (g) | 0.098 |
| Potassium (mg) | 301 |
| Vitamin A equivalent (mg) | 1382 |
| Folic acid (B9 in µg) | 32.3 |
| Vitamin K (µg) | 13.8 |
| | |
| --- | --- |
| Energy (kj/kcal) | 80/19 |
| Fat (g) | 0.1 |
| of which saturated fat (g) | 0.019 |
| Carbohydrate (g) | 2.6 |
| of which sugar (g) | 2.51 |
| Dietary fibre (g) | 2.8 |
| Protein (g) | 0.55 |
| Salt (g) | 0.051 |
| Vitamin A equivalent (mg) | 557 |
| Vitamin K (µg) | 13.7 |