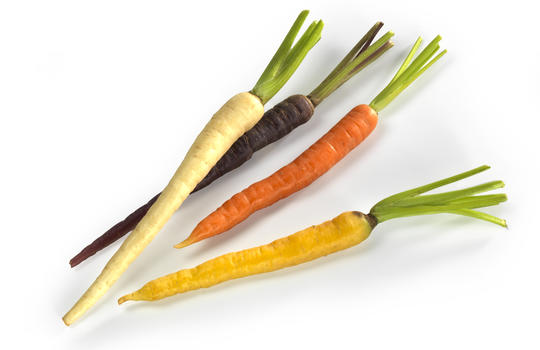 Did you know?
Carrots are part of the Apiaceae (Umbellifera) family. They were discovered 5,000 years ago and have been cultivated in Europe since the 18th century. Carrots have not always been orange. The first arrivals on our tables were purple and white. Orange carrots were created by us humans crossing red and white-fleshed varieties.
You can find different varieties of mini-carrots in Prince de Bretagne's mini-vegetable range:
- Mini-orange carrots
- Mini-yellow carrots
- Mini-white carrots
- Mini-purple carrots
Prince de Bretagne's mini-vegetables are the stars of festive tables. Small vegetables can have big impacts!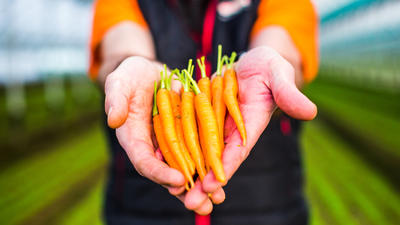 Cooking tips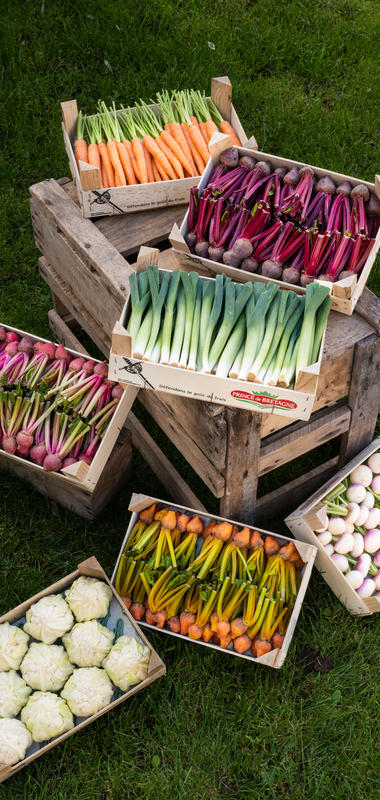 HOW TO CHOOSE MINI-COLOURED CARROTS
Choose them firm, with skin that is not too dry. If the tops are still attached, that's even better.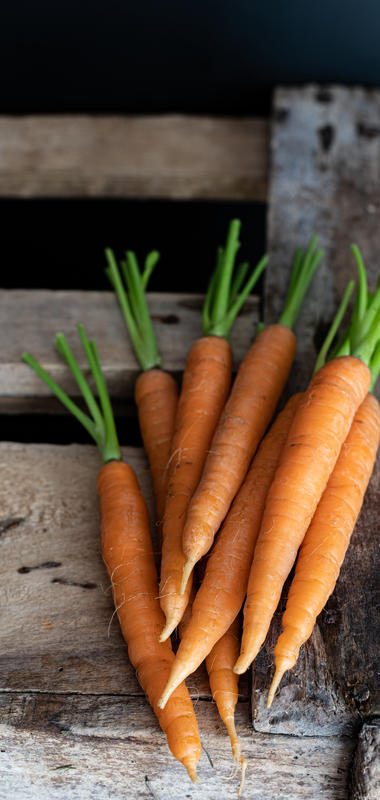 HOW TO PREPARE MINI-COLOURED CARROTS
Mini-carrots are harvested by hand and washed directly on the farm. No peeling is required. If you want to you can simply run them under the tap before use. The skins are very fine and pleasant. You can then serve them raw as an aperitif or cook them as an accompaniment to fish or seafood. Glazed mini-carrots are absolutely perfect!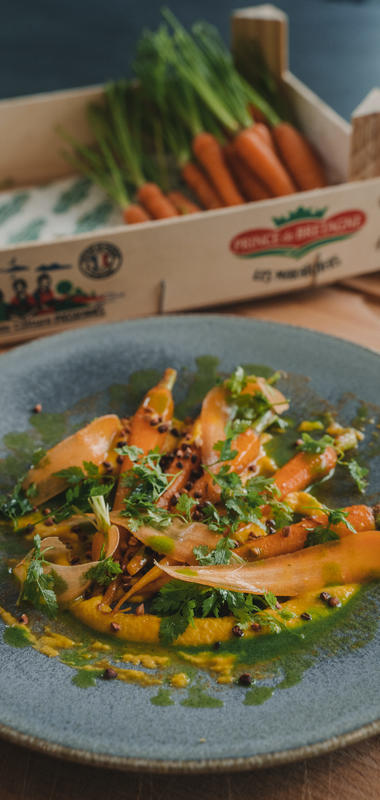 HOW TO COOK MINI-COLOURED CARROTS
20 to 25 mins
In boiling water
How to cook them perfectly:
Arrange the mini-carrots in a small saucepan.
Cover with water.
Cook 5 to 10 minutes in gently simmering water.
To check the doneness of coloured mini-carrots, stick the tip of the knife into the flesh.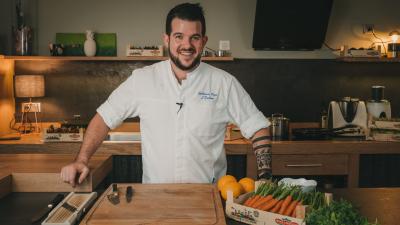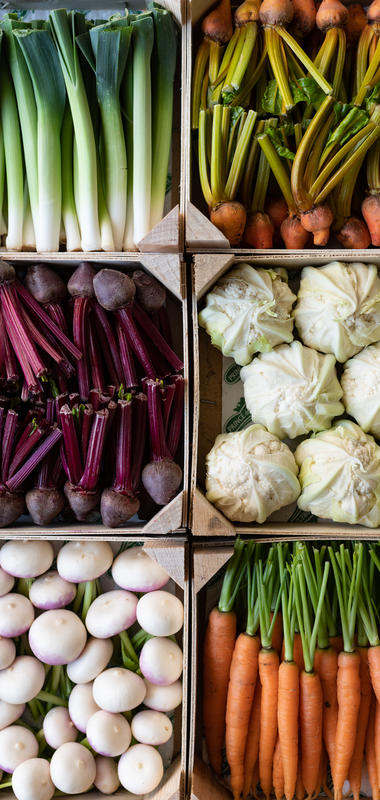 HOW TO STORE MINI-COLOURED CARROTS
They can be stored for three or four days in an airtight container in the salad drawer of the fridge.
Cooking suggestions
Mini-coloured carrots can be eaten hot or cold, raw or cooked.
Mini-carrots are the ideal partner for many salads. Freshly placed on a bed of lamb's lettuce with walnuts and drizzled with a walnut oil vinaigrette. Delicious!
Chef's tip
Don't hesitate to glaze mini-carrots, add gloss to your plates!