Commitment
01
Defending our organisation's values in order to successfully sustain our Breton vegetable network.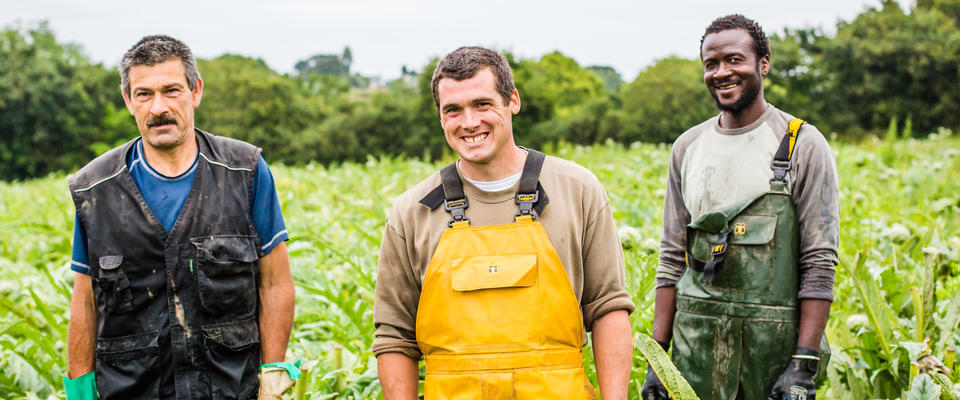 An organisation led by and for market gardeners
1,700 market gardeners, owners of the Prince de Bretagne brand and decision-makers

3 cooperatives
An atypical model in the agricultural sector
Independent and family farms

100% of our vegetables are grown on Brittany's northern coast
Fair remuneration for market gardeners
68% of volumes sold through the auction: Dutch auction system for fairer prices
What our market gardeners say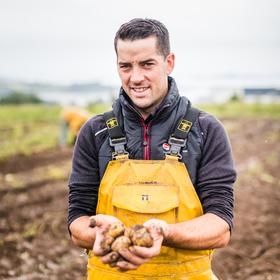 What I like about our organisation is that it is really run by and for the market gardeners who belong to it!
market gardener in Paimpol (22)
Discover our market gardeners
Commitment
02
Offering quality products: fresh, good and healthy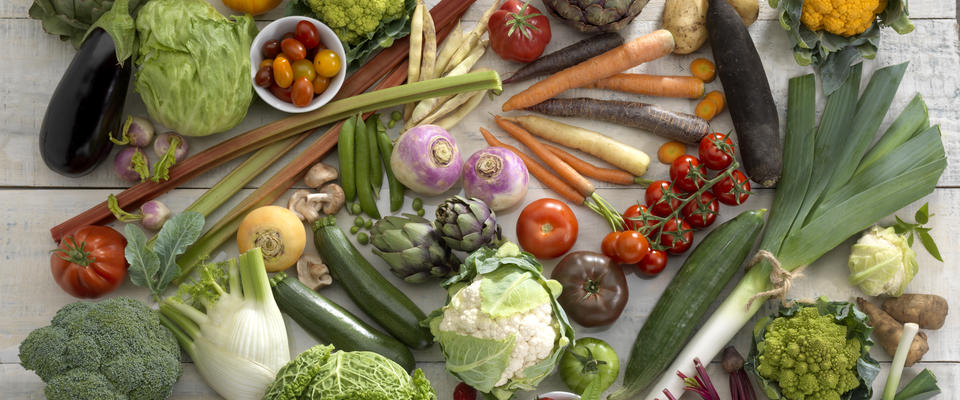 A diversity of fruit and vegetables
141 varieties of fruit and vegetables grown

1 organic range comprising 60 vegetables and 1 range of Grown Without Pesticides vegetables
OUR OBJECTIVE: Innovating to adapt to the new expectations of consumers for more tasty fruit and vegetables, adapted to new uses and climate change.
From fork to plate
Fruit and vegetables mostly harvested by hand and for the most part packed on the farm

9 hours on average between harvest and availability to shippers (excluding produce which can be stored)
Quality guaranteed
Shared quality specifications and traceability from plate to field with certified products
Two PDOs: Coco de Paimpol PDO and Roscoff onions PDO
What our market gardeners say
The agricultural practices of all the producers engaged in the continual improvement programme and the requirements of the Prince de Bretagne brand's specifications mean we can lay claim to the quality of the vegetables we offer.
market gardener at Plougonvelin (29), Cerafel regional quality contact
Discover our market gardeners
Commitment
03
Strengthening our agroecological approach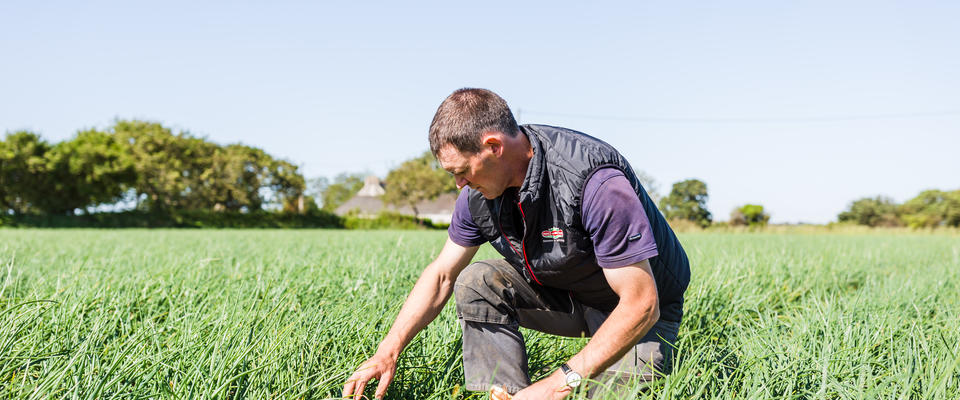 Research and experimentation: two strategic approaches
2 research centres and 2 trial stations: research adapted to Brittany's requirements
High environmental value certification: 100% of market gardeners certified by 2022
The environmental certification of farms recognises those which are engaged in particularly environmentally friendly approaches. High environmental value certification (HVE in French) is supported by the Ministry of Agriculture.
Alternatives to pesticides
Different, complementary methods to limit pesticide use. These include crop rotation, varietal creation, cover crops, biocontrol, soil richness, biological control and physical control.

A range of 5 vegetables grown without pesticides in 2019, 6 in 2020
OUR OBJECTIVE: Developing the share of vegetables grown without pesticides to 20% of our overall volume by 2030
Greenhouse crops have been optimised to reduce their environmental impact
Increasing the use of practices to limit treatments as much as possible: 100% of protected crop producers use biological control. This practice reduces pesticide use by 90%.

50% of greenhouses are equipped with rainwater collection systems
What our market gardeners say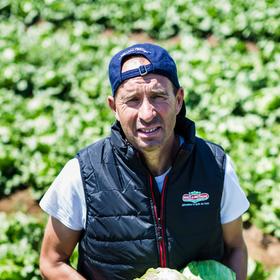 High environmental value certification is a step in the right direction because it provides supporting evidence that our practices are responsible.
market gardener in Sibiril (29)
Discover our market gardeners
Commitment
04
Contributing to the development of organic production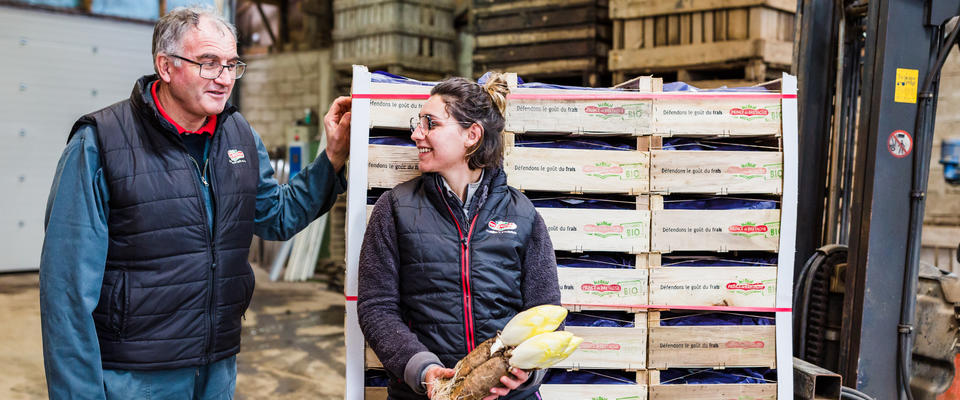 Commitment to organics for more than 20 years
Pioneering producers

Organic vegetables have been grown and monitored with the greatest respect for organic farming specifications for more than 20 years
Complete support for the conversion to organic production: 34 farms in conversion in 2019
Human, financial, technical and commercial support

Knowledge shared between producers
Strong development
Increasing number of Prince de Bretagne organic market gardeners: currently there are 151

France's No.1 organic market gardening group with 48 varieties in 2019 and 60 in 2020
OUR OBJECTIVE: Developing the share of organic vegetables to 20% of our total volume by 2030
What our market gardeners say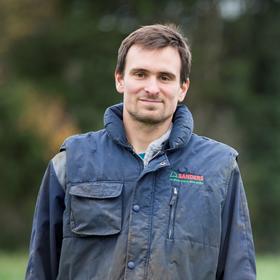 I decided to go organic because I am passionate about the technical aspects of farming and agronomy: organic farming requires a lot of work to compensate for the prohibitions.
market gardener in organic conversion in St-Méloir-des-Ondes (35)
Discover our market gardeners
Commitment
05
Contributing to the area's energy transition and developing renewable energy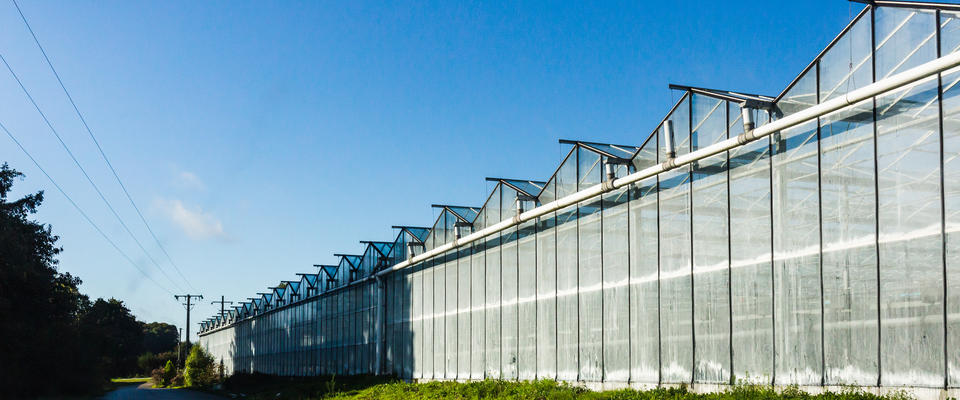 Cogeneration to limit the ecological impact of greenhouses
+60% of surface area equipped for cogeneration

The heat created is used to warm the greenhouses and electricity is sold to the network

74% of our greenhouses are equipped with heat shields
Development of renewable energy sources: wood, solar, anaerobic digestion
What our market gardeners say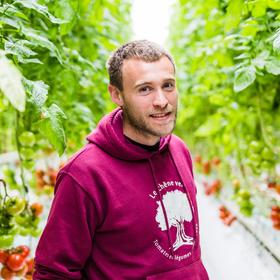 My goal has always been to reduce the environmental impact of my greenhouses.
market gardener in Plouha (22)
Discover our market gardeners
Commitment
06
Limiting the impact of our packaging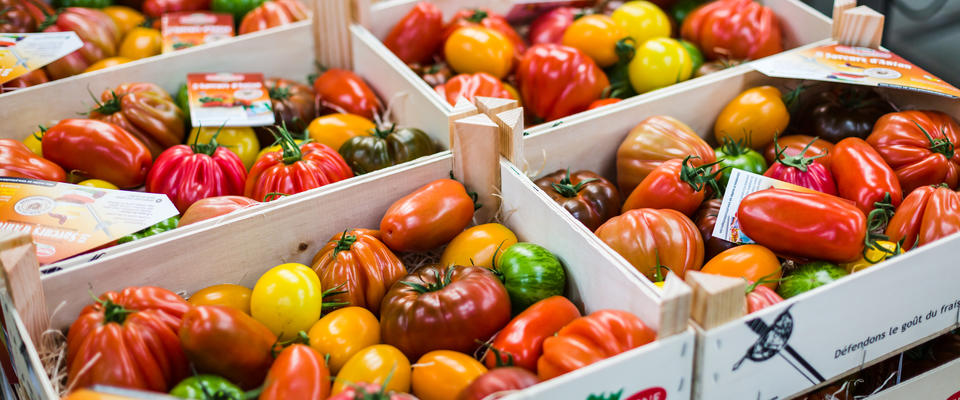 Favouring sustainable packaging from France
Our cardboard packaging is 100% FSC certified and our wood packaging is 100% PEFC certified

Breakdown of packaging materials: 58% wood, 29% cardboard, 12% reusable plastic and less than 1% single-use plastic
Reducing packaging
97% of vegetables sold loose in 2019

Reducing the use of plastic
OUR OBJECTIVE: 100% eco-designed packaging - zero plastic within 5 years
What our market gardeners say
We are well aware that packaging has a significant environmental impact. It is why we favour recyclable or biodegradable materials.
market gardener in Pleumeur-Gautier (22), president of the cauliflower section at Maraîchers d'Armor
Discover our market gardeners
Commitment
07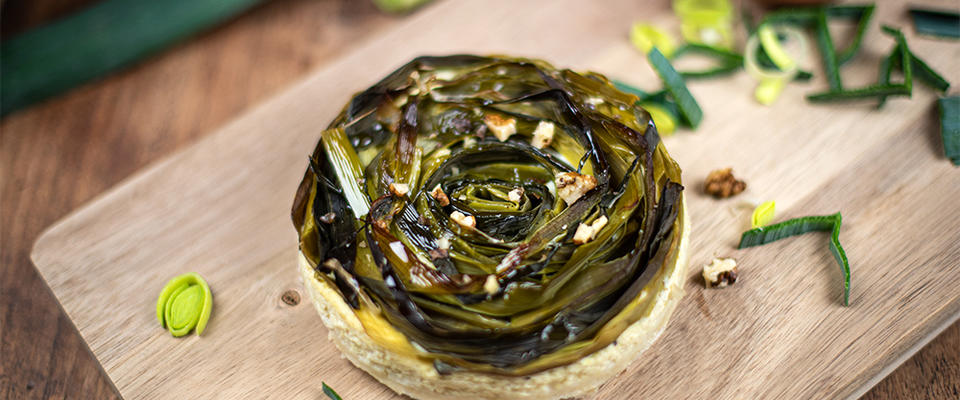 Limiting losses in the field
Limiting unsold vegetable through processing
Optimising vegetable storage
Chilling certain vegetables

Creating new varieties with better storage qualities
Giving a second life to unsold vegetables
Different outlets possible: processing (canned food) / animal feed / charitable associations / soil fertilisation

30% of unsold vegetables donated to charities
Supporting consumers
Partnership with Frigo Magic, an anti-food waste recipe application

Creation of anti-waste recipes and tips to avoid throwing away certain parts of our vegetables
What our market gardeners say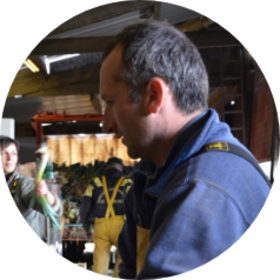 Food waste is an ethical, economic and ecological issue all rolled into one. We have a role to play in reducing food waste, and it's a role that we are tackling head on.
market gardener in Saint-Père (35), president of Cerafel's leek section
Discover our market gardeners
Commitment
08
Strengthening the attractiveness of the farming profession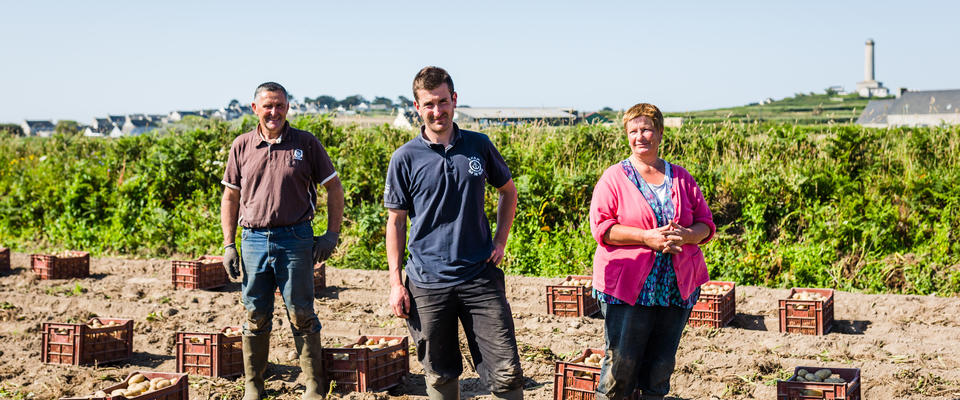 Collective strength to improve well-being at work
A fair balance between independence (choice of crops) and solidarity

Investment in the governance of the organisation: 120 young farmers have roles with responsibilities in the network
Technical support and mutual aid

Support for setting up farms: 18 new market gardeners in 2019
What our market gardeners say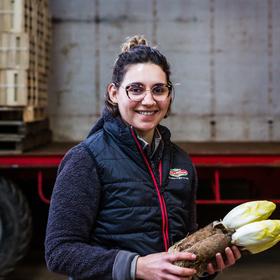 As a farmer's daughter, I wanted to take over my parents' farm without having a real longing to set up on my own. Their approaching retirement was a trigger for me.
organic market gardener in Kerlouan (29)
Discover our market gardeners
Commitment
09
Dialogue with our stakeholders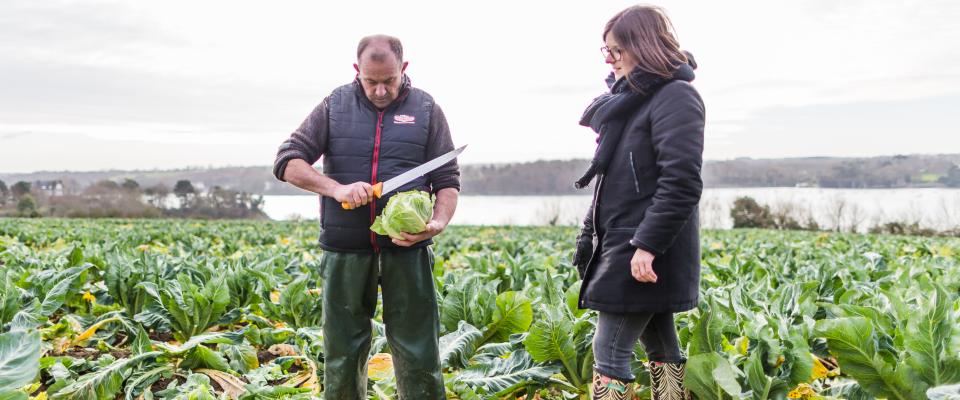 Improving our practices by talking with actors in civil society
Explaining our profession and practices to the general public
Web series with Evan of Brittany

91 open days in 2019 to encourage the public to visit our farms

Participation in 48 local and national events including the Salon International de l'Agriculture in Paris in 2019 and 2020
What our market gardeners say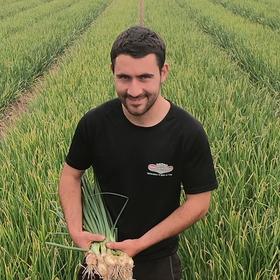 We opened the doors to our farms as part of the 'Everyone to the farm' programme and it was an incredible success.
organic market gardener in Trévou-Tréguignec (22)
Discover our market gardeners
Commitment
10
Defending and contributing to the development of our region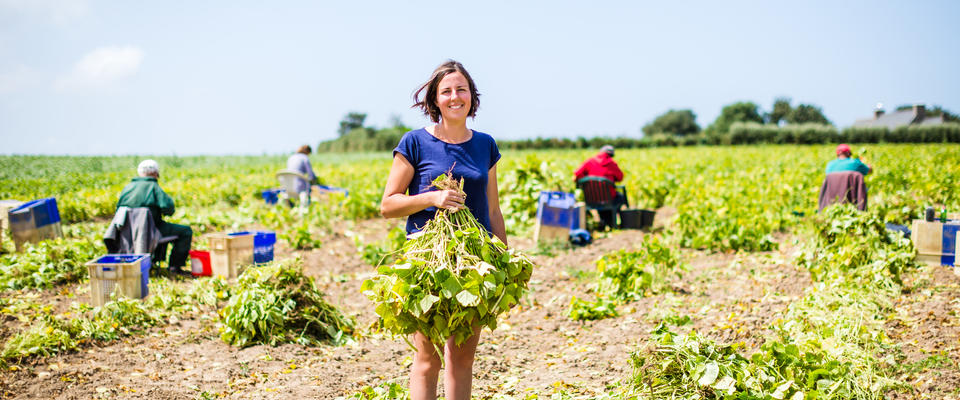 Contributing to local employment
A network that provides both direct and indirect jobs

Around 27,000 jobs depend on the Prince de Bretagne network
Market gardeners as ambassadors for the region
Voluntary participation of producers in local events: farm visits, agricultural shows etc.
Participating in the development of Brittany Ferries
Prince de Bretagne producers are still the main shareholders

An organisation managed by and for Prince de Bretagne's market gardeners
What our market gardeners say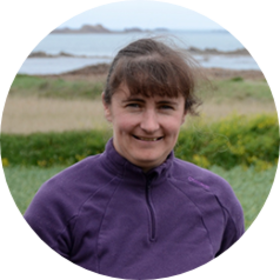 Our vegetable production creates many jobs and therefore contributes to local wealth. Our goal has always been to live in our countryside and contribute to the dynamism of our region, particularly rural areas.
market gardener in Pleubian (22), president of Maraîchers d'Armor's innovation sector
Discover our market gardeners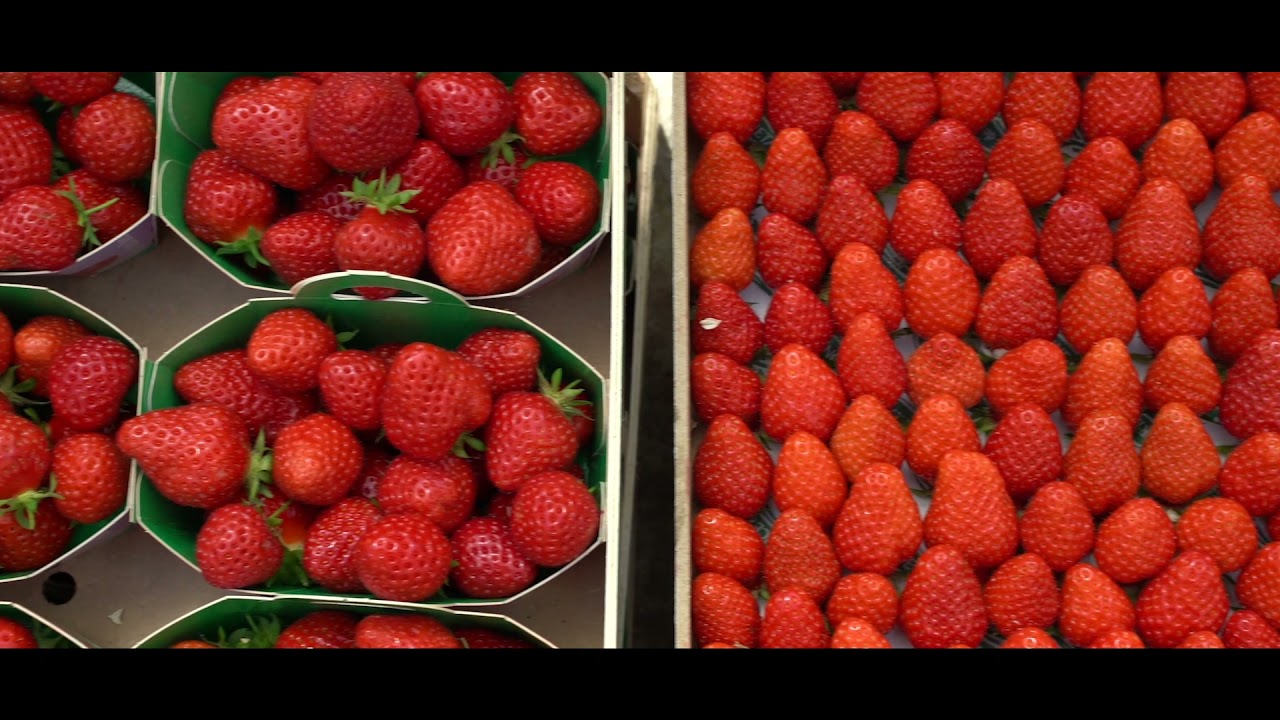 Our commitments