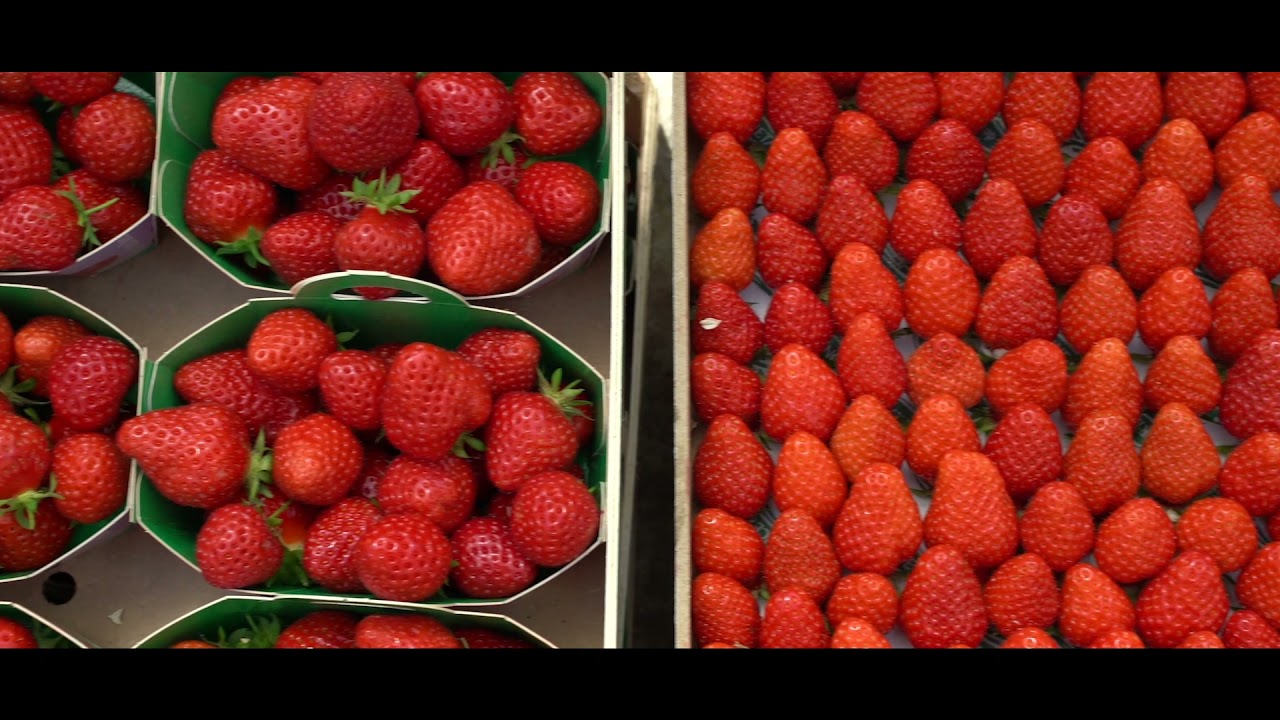 Strong values
Born of a fierce desire to defend their terroir, anchored between land and sea, a vegetable-producing tradition and a constant focus on quality, Prince de Bretagne's producers are pioneers in the field of agroecological market gardening.
More than a production method, agroecology is a philosophy, a progressive way of thinking and full of common sense, which today unites all producers around strong values: solidarity, fairness, transparency and respect.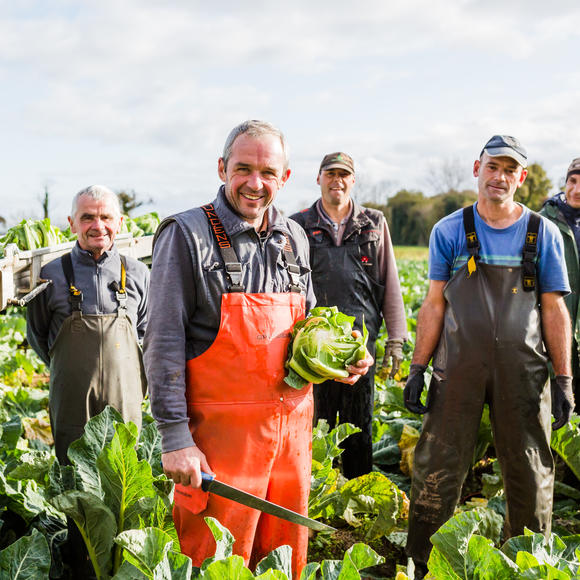 There is respect for the work of passionate professionals
who often cultivate alongside their families and on small farms. It is about much more than fruit and vegetables: they are the guardians of a genuine plant-growing heritage, rich in its diversity, the protectors of a tradition that has never been so up-to-date, and the defenders of a unique, generous but fragile Breton terroir.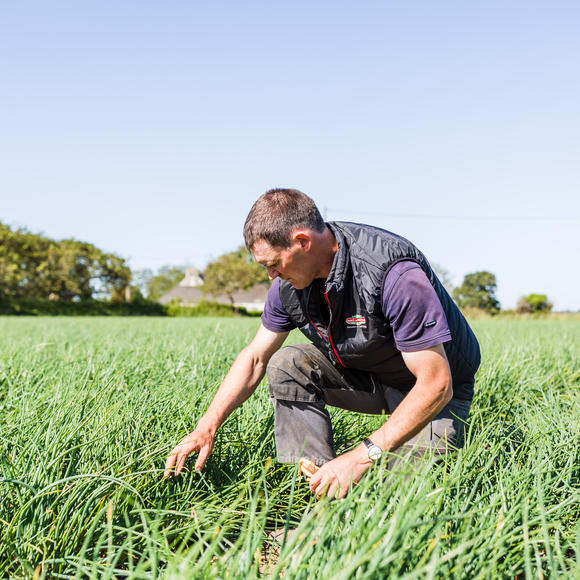 Respect for the land and seasons
A market gardening approach which allows time to do its job, which goes beyond minimum standards to offer fruit and vegetables of irreproachable naturalness.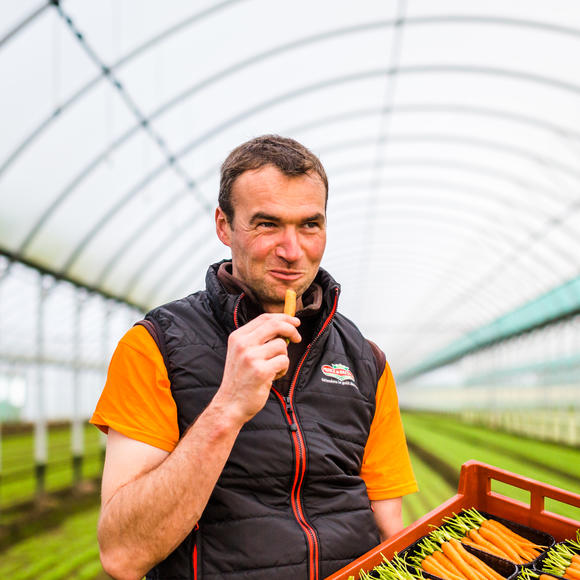 Respect for consumers
An approach which targets consumers' well-being, which cares about their health as much as their passion for eating, and which guarantees them varied fruit and vegetables that offer quality, health and taste. For Prince de Bretagne's market gardeners, agroecology is a sign of their commitment to sustainable farming, looking to the future, good for the planet and good for people.
We believe that it is possible to eat local, while enjoying taste and commitment. Prince de Bretagne's market gardeners cultivate the land while preserving it.
By buying Prince de Bretagne, you are supporting:
A collective and cooperative brand: market gardeners are at the heart of decision-making
Supportive, independent and 100% Breton family farms (Brittany's northern coast)
Fair remuneration for producers thanks to a sales system chosen by market gardeners
Market gardeners committed to agroecology: carefully grown conventional vegetables, a grown without synthetic pesticides range and organic crops
A supply of fresh, seasonal fruit and vegetables: for the most part harvested by hand, packed on the farm and shipped on the day of harvest or the following day at the latest
Key figures
Two PDO-certified vegetables
Protected Designation of Origin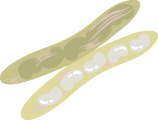 Coco
de Paimpol

Roscoff
onions

25 %
of volumes exported

27,000
indirect jobs generated

1,700
Breton market gardeners

100 %
Breton products

1970
creation of Prince de Bretagne

4
Breton cooperatives

141
varieties
Organic vegetable range

No.1
organic market gardener group in France

+20 years
of commitment

151
committed market gardeners

+60
different vegetables

100 %
Breton

1
fair remuneration for producers

1
research centre dedicated to organics

1
organisation dedicated to producing our own seeds
Grown without synthetic pesticides range

Launched in
2017

6
vegetables
1- No synthetic pesticides from flowering to plate for tomatoes, from planting to plate for brassicas and Potimarron squash and from leaf stage to plate for shallots.