Mini-red and white cabbage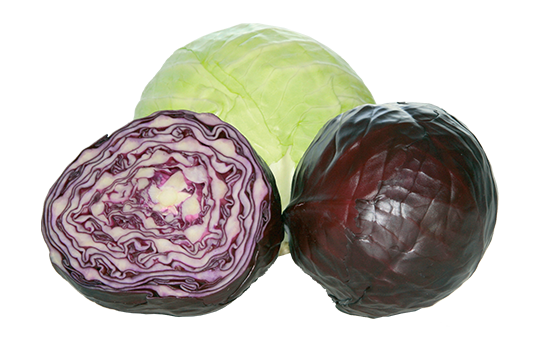 Did you know?
In the Middle Ages, we only knew about a few cabbages: white, green and the Savoy type. It was not until the Renaissance and famous botanists such as Daléchamps, Gérard, Dodoens and De l'Ecluse that the superb red cabbage appeared. It was said to be 'well headed' and was considered so beautiful that it was used to adorn flower beds in ornamental gardens.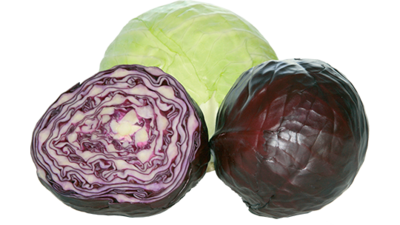 Cooking tips
Best known for their use in salads, mini-cabbages are also excellent in sweet and sour dishes.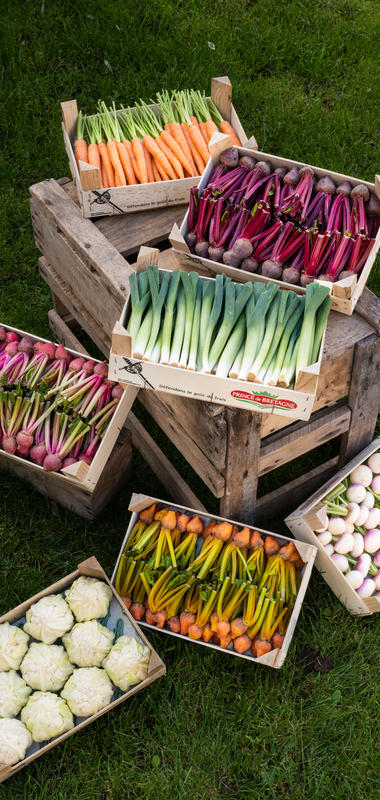 HOW TO CHOOSE MINI-RED AND WHITE CABBAGE
Choose mini-cabbages that are heavy and dense, with tight, firm and shiny leaves that are crisp to the touch. Select rather small or medium-size cabbages that are free of blemishes and cracks.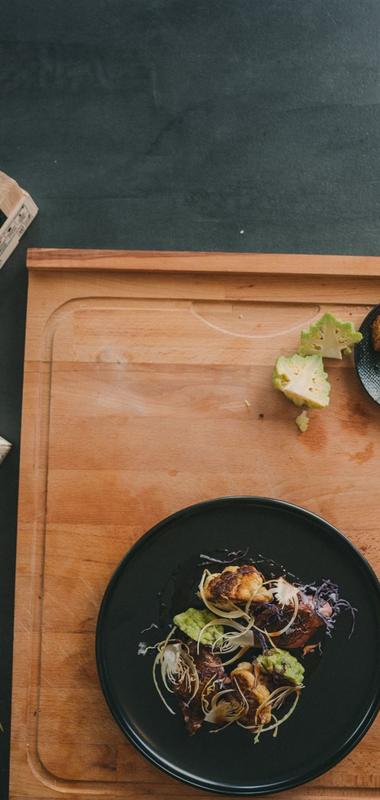 HOW TO PREPARE MINI-RED AND WHITE CABBAGE
It takes just a few minutes to prepare mini-red and white cabbages: simply remove the outer (hard) leaves and cut out the core, which is often too fibrous.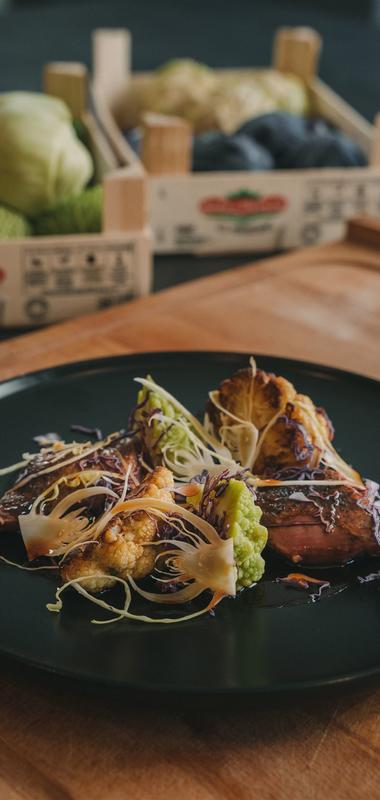 HOW TO COOK MINI-RED AND WHITE CABBAGE
Depending on your recipe, mini-red and white cabbages can be cooked in different ways but don't forget that they are also excellent raw:
20 mins
In a pressure cooker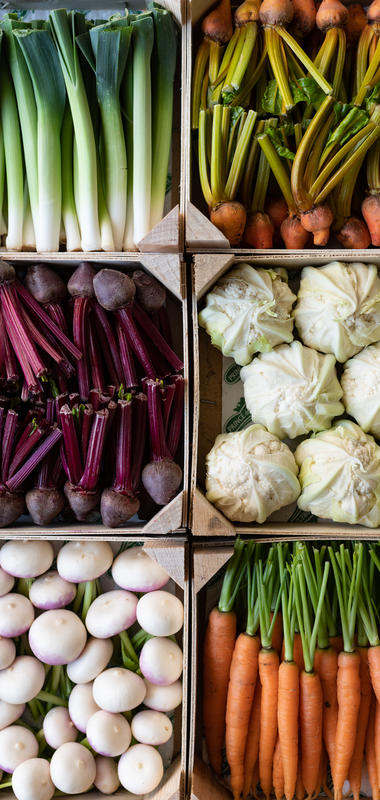 HOW TO STORE MINI-RED AND WHITE CABBAGE
They can be stored for more than a week in the salad drawer of your refrigerator. Be aware, though, that their smell gets stronger as they get older, especially if they are damaged. Remember to put them in an airtight bag or box so they don't share their aroma with the rest of the fridge!
Cooking suggestions
To retain the maximum of their nutrients, it is best to eat mini-red and white cabbages raw or steam them while keeping them crunchy. In general, slightly acidic seasonings are good with these cabbages and this is quite easily explained. Lemon and other citrus juices and vinegars block harmful aroma changes due to enzymatic degradation that occurs as soon as they are cut
Chef's tip
It's simple to cook mini-red and white cabbage! And they are perfect in dishes to ward off winter frosts!
Nutrition
The health benefits of mini-red and white cabbage are numerous. They are high in vitamin C and K and also a source of vitamin B9 (folic acid). They are different from other brassicas because of their higher flavonoid content, particularly cyanidins.
| | |
| --- | --- |
| Energy (kj/kcal) | 105/25 |
| Fat (g) | 0.45 |
| of which saturated fat (g) | 0.14 |
| Carbohydrate (g) | 3.04 |
| of which sugar (g) | 2.79 |
| Dietary fibre (g) | 2.4 |
| Protein (g) | 1.03 |
| Salt (g) | 0.098 |
| Vitamin C | 27.3 |
| Folic acid (B9 in µg) | 38 |
| Vitamin K (µg) | 109 |