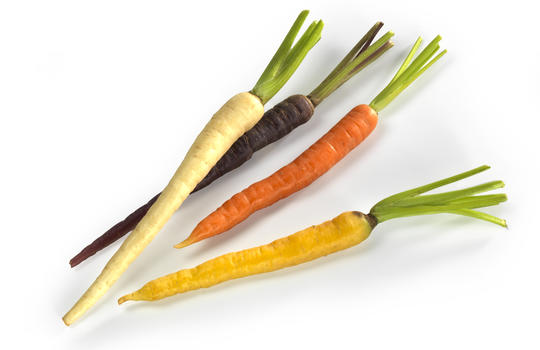 Did you know?
Prince de Bretagne's mini-vegetables are grown by specialised producers. These are often especially selected varieties. But producing mini-vegetables is also down to the growing conditions that are used: denser planting, constant care during their growth and careful harvesting at a young stage are all secrets behind mini-vegetable production. Like the entire Prince de Bretagne range, mini-vegetables are, of course, produced in Brittany.
Mini-vegetables have two big advantages: their aesthetics and their flavour. Because they are harvested very young, they offer crunch and a remarkably fine taste.
Prince de Bretagne's market gardeners produce: mini-carrots in different colours, mini-beets in different colours, mini-cauliflowers of different colours, mini-Romanesco, mini-red and white cabbages, mini-kale, mini-turnips and mini-leeks.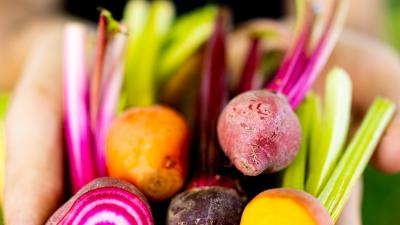 Cooking tips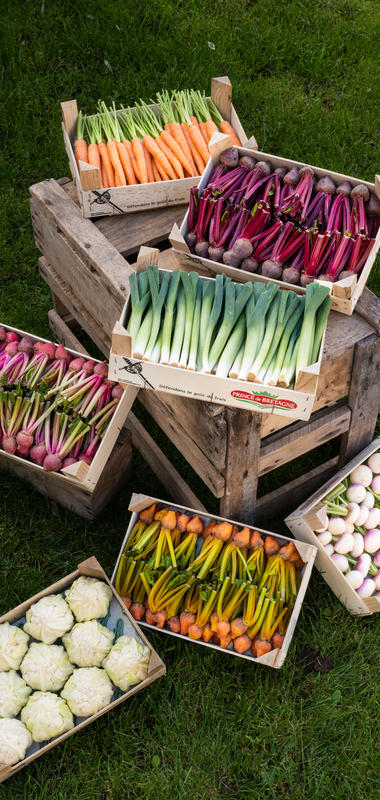 HOW TO CHOOSE MINI-VEGETABLES
Choose them firm with small, fresh tops or leaves!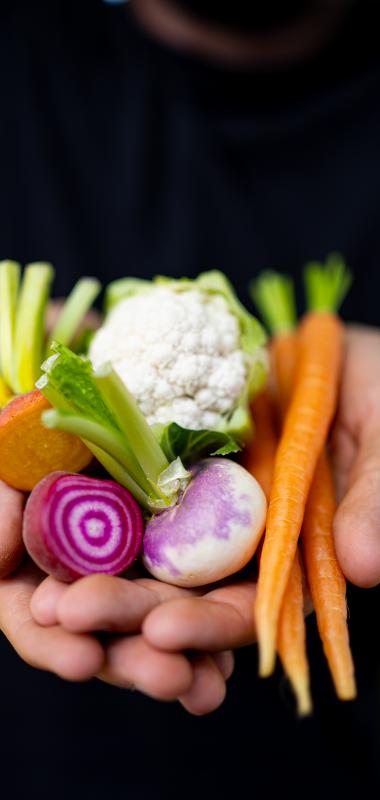 HOW TO PREPARE MINI-VEGETABLES
Most mini-vegetables don't need to be peeled. If you want you can simply run them under the tap before use. Their skins are very fine and pleasant. Some of them can be served raw as an aperitif or cooked!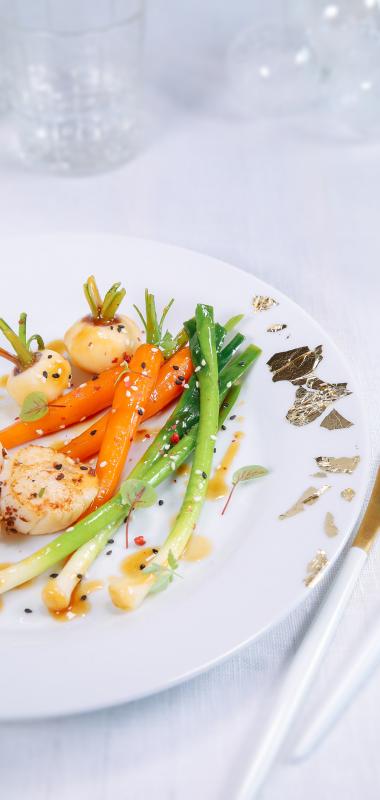 HOW TO COOK MINI-VEGETABLES
Several methods:
Microwaved mini-vegetables: Take a suitable container and add a little water. Cooking times vary according to the power of the microwave and the amount of vegetables. The best idea is to cook them in 3-minute blocks and prick with a knife to check doneness.
Steamed mini-vegetables: In the steamer basket of a pressure cooker. A bit risky because you can't watch the cooking process. Try 3 minutes.
Boiled mini-vegetables: Salt the cooking water, add the mini-vegetables and cook for 6 to 10 minutes depending on the vegetable. Check doneness with the tip of a knife.
Pan-fried mini-vegetables: In a little butter or oil.
Braised mini-vegetables: Melt a little butter in a pan, add your mini vegetables and barely cover with water. Cooking is quick and your mini-vegetables will be slightly 'glazed', in other words have a shiny appearance due to the butter.
To check the cooking of mini-vegetables, stick the tip of a knife into their flesh.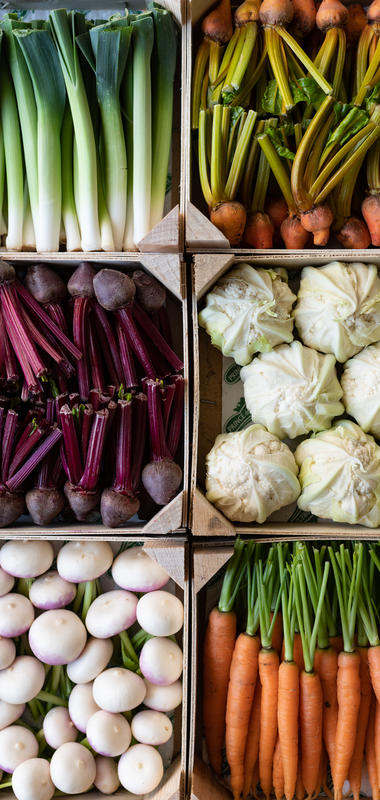 HOW TO STORE MINI-VEGETABLES
Store your mini-vegetables for three or four days in an airtight container in the salad drawer of the fridge. The best approach is to eat them right after buying them!
Cooking suggestions
Mini-vegetables are the kings of the festive season: they look so great on the plates!
Prepare flavoured butters by mixing spices with 100g of butter. Wrap the mixture in cling film, roll well to form a cylinder, refrigerate and cut into slices before serving.
Breton style: A teaspoon of seaweed tartare or dried seaweed.
Mediterranean style: Chopped pink garlic and a teaspoon of fennel seeds.
Moroccan style: A teaspoon of raz el hanout.
With mini-vegetables, you can explore the decorative side of food: cut cabbages in half to highlight their structure, add a cabbage leaf, retain the carrot and turnip tops etc.
Chef's tip
These mini-vegetables are very tasty and will add originality to your plates! Serve them whole raw or cooked, it's a shame not to highlight these beautiful mini-vegetables!