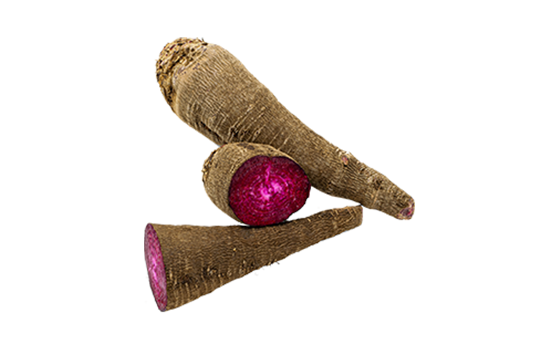 Did you know?
Crapaudine is the oldest variety of beet still in existence since its origins can be traced back to around the year 1000.
It had long been forgotten because its skin put people off. But it is back in fashion thanks to some chefs who love its very fine-tasting flesh. Very tasty and particularly sweet, it is recognisable thanks to its pink concentric circles on a purplish red background.
These beets are harvested by hand by Prince de Bretagne's market gardeners.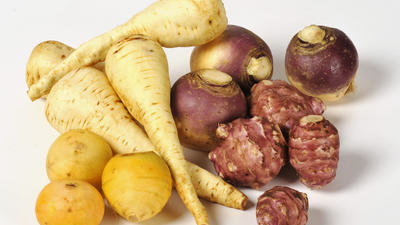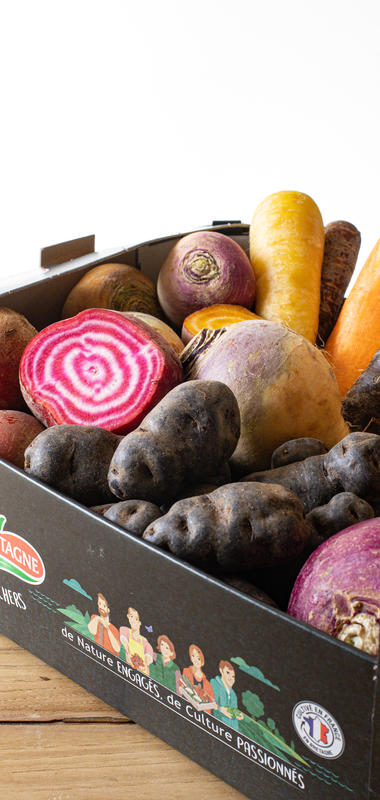 HOW TO CHOOSE CRAPAUDINE BEET
Choose firm beets whose skin is not too dry when raw. If they have leaves, even better. Cooked, the skin should be smooth, with no black spots or cracking.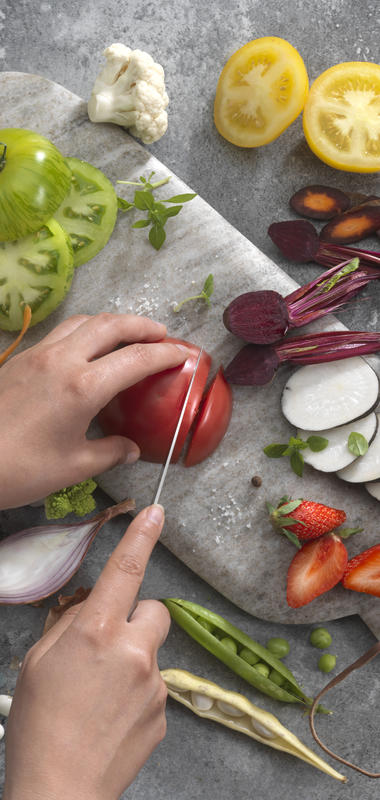 HOW TO PREPARE CRAPAUDINE BEET
This beetroot is notable for the appearance of its black, cracked skin reminiscent of a black winter radish. Its red, sweet and firm flesh is of excellent taste quality.
Use a peeler to remove the skin before grating for a delicious raw vegetable. If you choose to cook them, leave them whole to retain their beautiful colour. Simply run them under a tap, dry them and retain a small part of the stalk.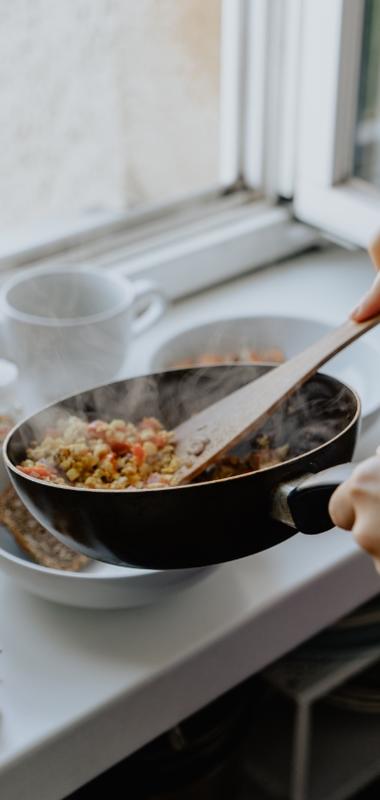 HOW TO COOK CRAPAUDINE BEET
2 hours 30 mins
In boiling water
1 hour to 1 hour 30 mins
In the oven
25 mins
Steam cooking (pressure cooker)
Like red beetroot, Crapaudine beets can be eaten raw, grated or cooked.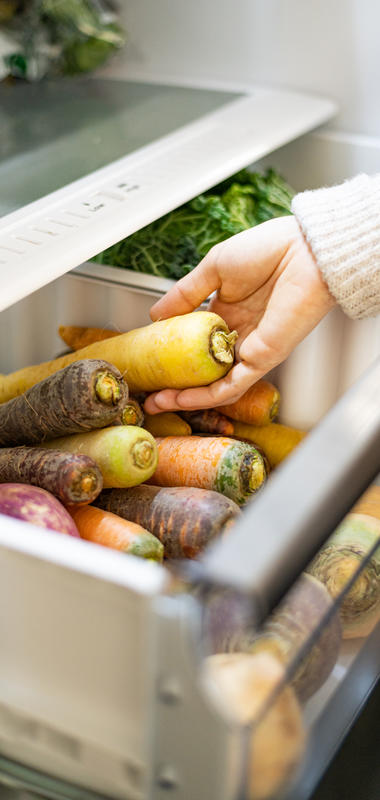 HOW TO STORE CRAPAUDINE BEET
It is advisable to store them in a cool, dark place such as a cellar or pantry or in the salad drawer of the fridge.
Cooking suggestions
As an aperitif, you can combine them with apples and goat's cheese on kebab sticks or finely slice them and make beetroot crisps.
As a starter, they are great with a salad of lamb's lettuce and Saint-Marcellin cheese.
Crapaudine will liven up leeks in vinaigrette and eggs mayonnaise, and you can also surprise your guests by including it in carrot aspic.
Chef's tip
To check beets are cooked, rub the skin around the stalk. If it comes off easily, it means your beet is done.
Nutrition
Crapaudine beets contain powerful antioxidants.