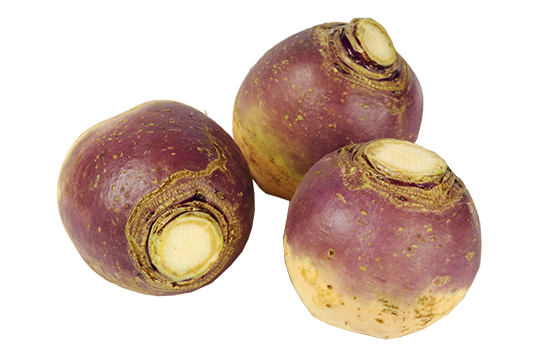 Did you know?
Swede (also known as rutabaga) was discovered at the end of the Middle Ages and originates from Sweden in northern Europe. It was long considered a famine food and was very popular during World War II. This winter vegetable is now used by chefs in the very best restaurants.
From the Brassicaceae family (the brassica family), it differs from its turnip and radish cousins through its slightly sweet nutty taste. Swedes are sometimes confused with turnips but their flesh is more yellow. It has a fairly pronounced taste, powerful aromas and earthy notes.
They are harvested by hand by our market gardeners and sold loose. We also sell organic swede in trays.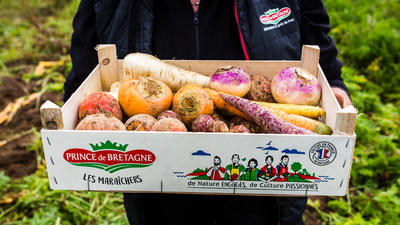 Cooking tips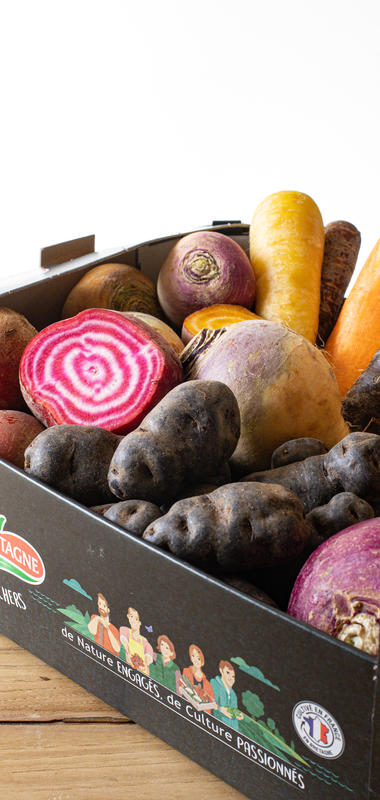 HOW TO CHOOSE SWEDE
When buying swede, look for small or medium sized roots, as larger ones can be a bit stringy. Make sure they're heavy, with smooth, blemish-free skin.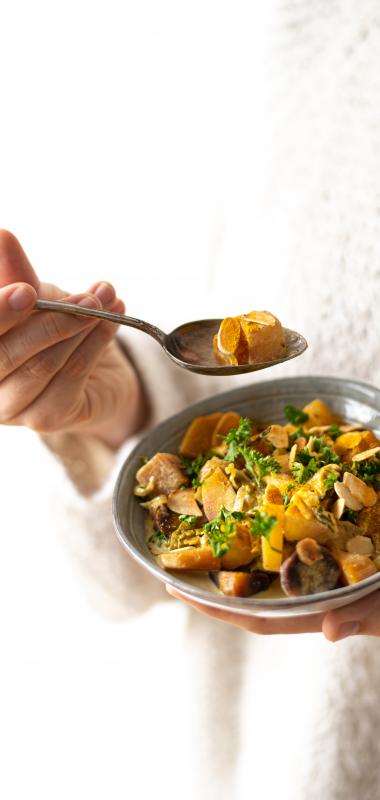 HOW TO PREPARE SWEDE
Forget preconceived ideas: swede is a really interesting vegetable that is easy to prepare and has a pleasant flavour.
Before consumption, swede must be washed and peeled, its skin being very thick and bitter.
It can be eaten both raw or cooked. Raw, cut it into carpaccio, or grate it to garnish a coleslaw. You can also cut it into sticks to dip in a fromage blanc sauce. Its aroma reflects the intensity of its taste which can be rather zesty when eaten raw.
It is mostly eaten cooked. Traditionally it is cooked as a gratin or in stews, but swede can also be cooked as crisps, revealing a caramelised taste. Allow yourself to be tempted by swedes as there is a plethora of interesting recipes available.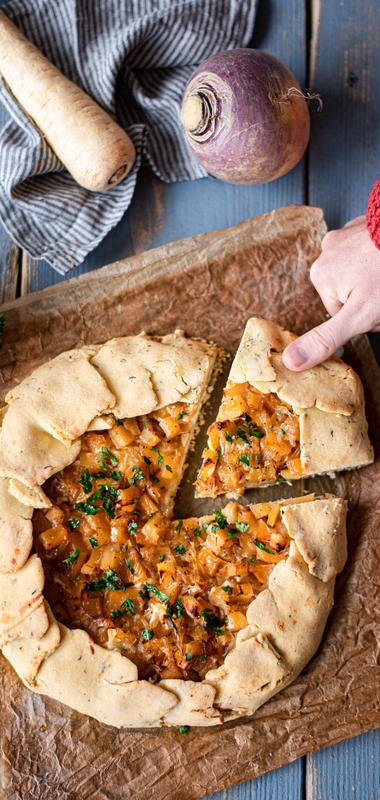 HOW TO COOK SWEDE
Cut the swede into 5mm slices or small dice. It's important to cut it into small pieces before cooking as it reduces the cooking time and ensures the swede is fully cooked.
It can be cooked in a number of ways::
15 mins
Steam cooking (pressure cooker)
20 to 30 mins
In the oven
20 to 25 mins
In boiling water
For soups, stews and purees: 20-25 mins in boiling water or steam for 15 mins in a pressure cooker.
For a crunchy accompaniment: dice and steam for 15 mins in just a little water or pan-fry with a little olive oil and butter (stir often).
Small diced swede can be roasted with oil, butter, thyme, Brittany pink garlic and Traditional shallots or Roscoff onions. Swede is also excellent roasted with honey and spices.
Swedes also make good crisps: peel the swede and cut it into 2 to 3mm slices. They should then be fried (the best oil to use is grape seed oil). Once they are coloured (one to two minutes), drain them, put the crisps on absorbent paper and season with fleur de sel. Serve immediately as a garnish or aperitif.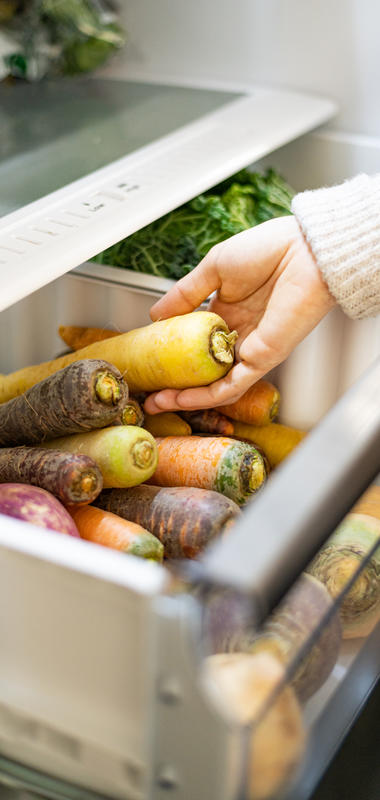 HOW TO STORE SWEDE
Like all root vegetables, swede needs to be stored in a dark place.
In a cellar, it can be kept for several weeks.
In the salad drawer of the fridge, swede can be kept for around 10 days.
Cooking suggestions
Swede has turnip-like flavours that won't appeal to everyone. A trick to make it more enjoyable is to add a touch of sweetness to your recipes: like in a lamb and dried apricot tagine or a sweet and savoury crumble etc.
While swede can replace turnips in many recipes, the main difference is their cooking time. Swede needs to be cooked much longer.
Chef's tip
Vary your cooking methods and seasoning: swede can be cooked in stock (chicken or spices) or season your pan with a few drops of hazelnut or sesame oil.
Nutrition
Swede is one of the so-called 'forgotten' vegetables. However, it is a source of vitamin C. Which is a good reason to bring it back!
| | |
| --- | --- |
| Energy (kj/kcal) | 109/26 |
| Fat (g) | 0.18 |
| of which saturated fat (g) | 0.029 |
| Carbohydrate (g) | 4.26 |
| of which sugar (g) | 3.95 |
| Dietary fibre (g) | 1.8 |
| Protein (g) | 0.93 |
| Salt (g) | 0.013 |
| Vitamin C (mg) | 19 |