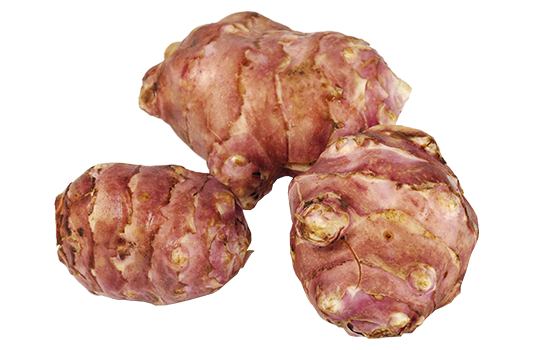 Did you know?
Originating in North America and widely consumed during World War II before being forgotten about, Jerusalem artichokes returned to the forefront a few years ago and since then have continued to attract new consumers. They get their name from their taste, similar to our traditional artichokes, and they are very easy to cook.
It's a rustic vegetable which is particularly invasive due to the height of its stems (up to 2.5m) and its ability to multiply. We eat the tubers of the plant. Tubers are harvested by hand by Prince de Bretagne's market gardeners and sold loose. Organic Jerusalem artichokes are sold in wooden trays.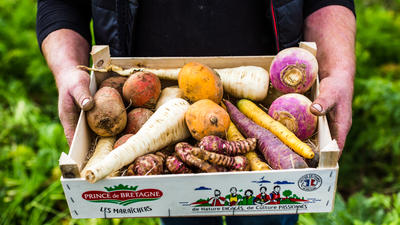 Cooking tips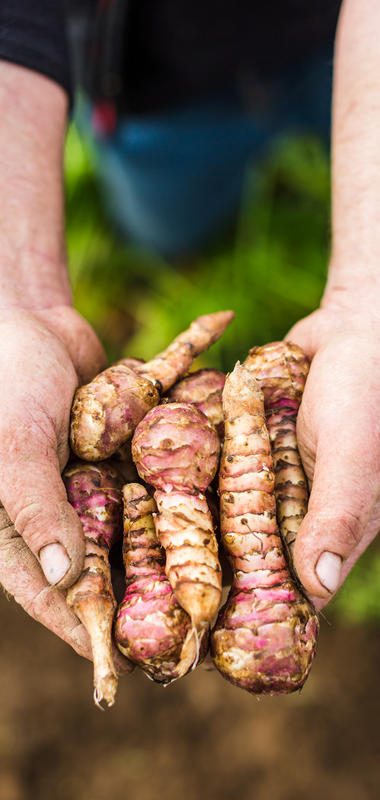 HOW TO CHOOSE JERUSALEM ARTICHOKES
Choose fleshy Jerusalem artichokes without too many protuberances as this will make peeling easier. The tubers should also be very firm. Indeed, Jerusalem artichokes do not keep for long once unearthed and soften very quickly. They should not be left in the open air but in the salad drawer of the fridge.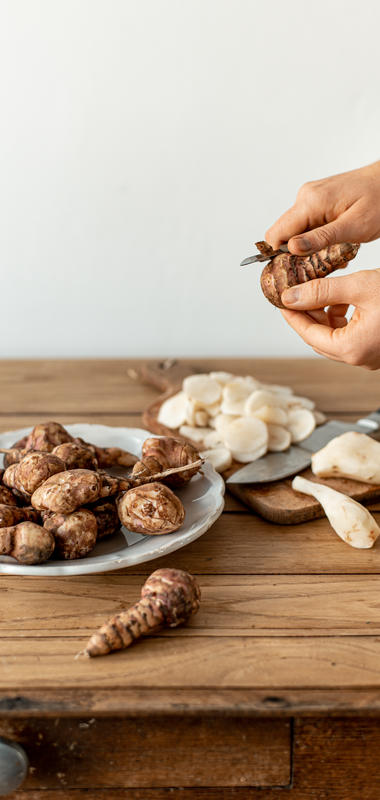 HOW TO PREPARE JERUSALEM ARTICHOKES
Jerusalem artichokes take only a few minutes to prepare: you just need to rinse them under water and then carefully brush their rough edges.
They can also be peeled like potatoes when cooked or raw. It is easier to peel them after cooking! It is possible to remove the skins beforehand with a peeler. Once peeled, sprinkle generously with lemon juice to prevent oxidisation. Tubers can also be soaked in water to which lemon juice or vinegar has been added.
Note: the skins are edible (for recipes requiring long cooking) and add a more characteristic flavour.
Young Jerusalem artichokes can be eaten raw but their strong flavour means more people prefer them cooked. Raw finely chopped or grated Jerusalem artichokes can be seasoned with hazelnut oil and apple cider vinegar to add pep to raw vegetable salads.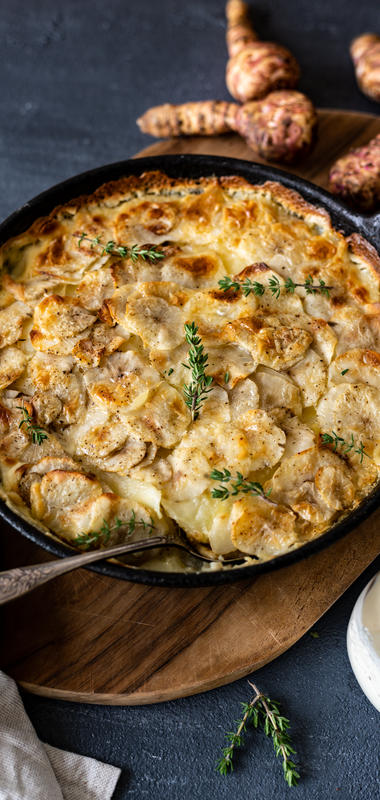 HOW TO COOK JERUSALEM ARTICHOKES
Like potatoes, Jerusalem artichokes can be cooked and served cold in a salad or served hot in mash and gratins and even pan-fried etc.
When cooking, keep an eye on cooking times as these will vary according to the freshness and size of the tubers. Freshly harvested tubers will be firmer and therefore require longer cooking. The tip of a knife will allow you to check whether they are cooked (neither too soft nor too firm). Be careful, as overcooked Jerusalem artichokes tend to disintegrate.
Cooking examples:
20 to 30 mins
In boiling salted water
20 to 30 mins
Steam cooking (with or without their skins)
15 mins
In a wok or pan-fried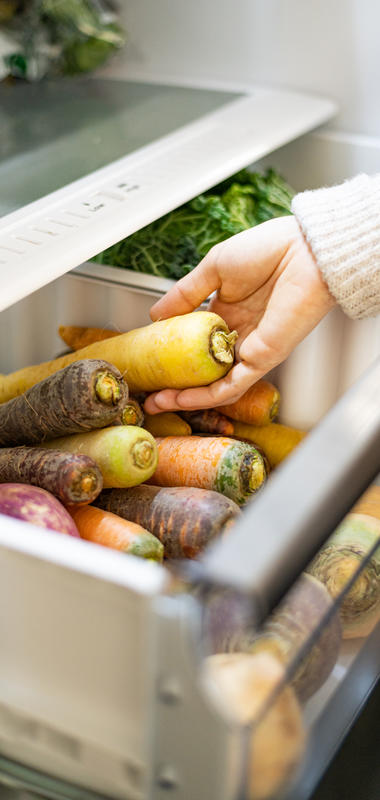 HOW TO STORE JERUSALEM ARTICHOKES
The tubers don't keep well once out of the soil. Jerusalem artichokes need moisture, otherwise they quickly wither. It is therefore advisable to keep them in the salad drawer of the fridge for a few days at most.
Cooking suggestions
Jerusalem artichokes can be cooked in a thousand and one ways: roasted, stewed, steamed, boiled etc.
They combine very well with potatoes and Potimarron squash to make a smooth puree with a subtle taste. Jerusalem artichokes can be integrated into creamy or seasonal vegetable soups, quiches, savoury cakes etc. With a flavour similar to globe artichokes, Jerusalem artichokes can also be used in salads with grilled bacon, for example.
Their melting texture is also appreciated in gratins with cheese and cream or sautéed in a pan with a little butter and herbs.
Chef's tip
This vegetable has everything to please children because its flavour is slightly sweet. To make a Jerusalem artichoke puree: peel the tubers and then cook them for about 20 minutes in milk. Now blend the tubers, add butter and season. Prepared like this the puree provides all the subtle flavour of Jerusalem artichokes. For adults, Jerusalem artichokes are really good in spicy dishes: in tagines, for example, with a hint of chilli.
Nutrition
Jerusalem artichokes are a source of potassium and folic acid.
| | |
| --- | --- |
| Energy (kj/kcal) | 346/82 |
| Fat (g) | 0.7 |
| of which saturated fat (g) | 0 |
| Carbohydrate (g) | 9.6 |
| of which sugar (g) | 9.6 |
| Dietary fibre (g) | 2.2 |
| Protein (g) | 1.8 |
| Salt (g) | 0.09 |
| Potassium (mg) | 452 |
| Folic acid or vitamin B9 (µg) | 44.3 |