Committed to organic agriculture since 1997
All Prince de Bretagne's organic vegetables have been cultivated and monitored with the greatest respect for organic farming specifications for more than 20 years!
OUR OBJECTIVE: Increasing our organic production by growing the share of organic vegetables to 20% of our total volume by 2030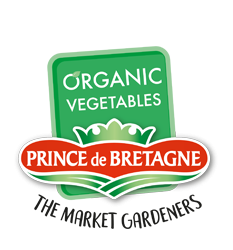 + 60
different vegetables

100%
Breton

1
fair remuneration for producers

1
research station dedicated to organics
151
passionate and independent market gardeners

No.1
organic vegetable producer group

1
dedicated seed production facility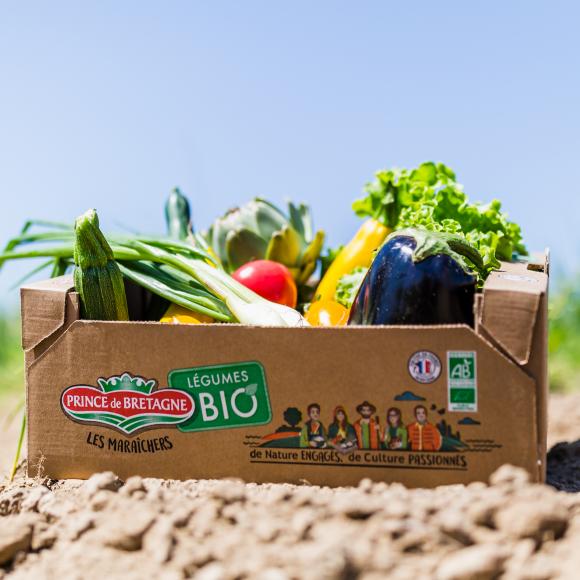 Strict compliance with the European specifications, but not just that!
Compliance with the specifications and external monitoring by independent certification bodies is conducted at all levels of the network (market gardeners, cooperatives, packing stations etc.) means that Prince de Bretagne's organic vegetables can display both the AB and EU organic logos.
What are the implications for our producers?
Organic agriculture is based on environmentally friendly cultivation practices, which means pesticides and synthetic chemicals are not allowed and green manures are used, alongside mechanical or manual weeding, crop rotations and even respect for seasonality. There are so many ways in which this type of agriculture is more respectful of natural cycles.
It involves:
A conversion period of 2 to 3 years to give the soil time to regenerate
Long crop rotations including legumes, green manures and organic fertiliser to nourish the soil and subsequently nourish plants
Soil-grown field crops
No synthetic chemical products are allowed to protect crops, which is why in organics we can lose the entire harvest
Organic seeds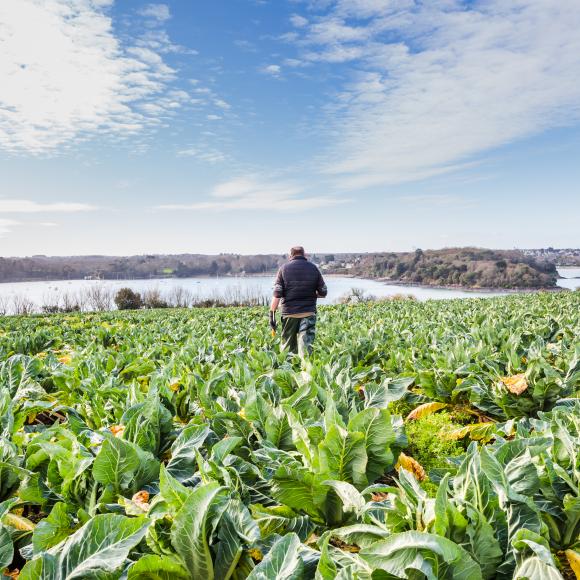 Our own research and experimentation station dedicated to organics
An experimentation station dedicated to organics is located in Pleumeur Gautier, Côtes d´Armor. It conducts full-scale trials for both field and protected crops, providing producers with solutions to the technical problems they face.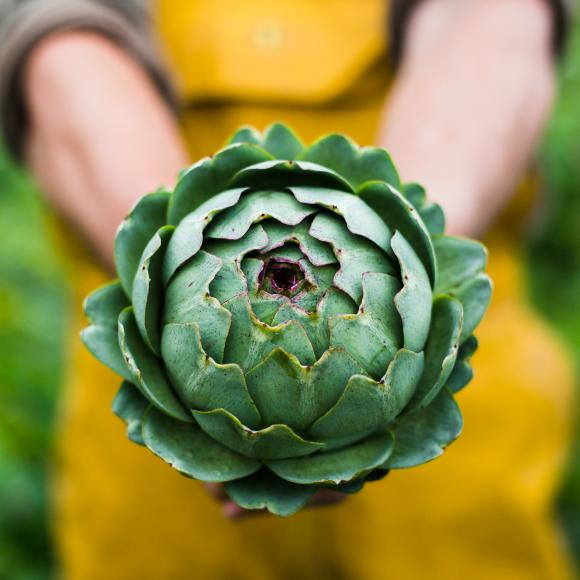 Our own seed creation facilities
OBS, Organisation Bretonne de Sélection, provides Prince de Bretagne's organic producers with access to their own local seeds.
The organisation, based in northern Finistère, also has a library of historic seeds which represents an invaluable treasure trove of which we are very proud.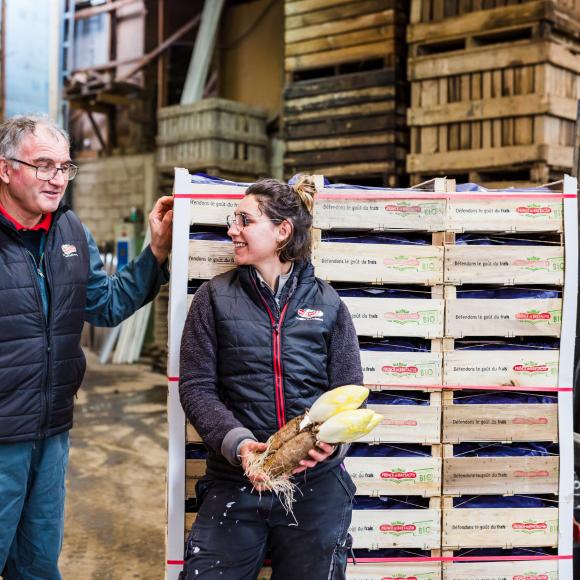 Supportive producers
For Prince de Bretagne producers, it is essential to be united because each of them brings something to the party, their energy, their experience etc. They understand that progress is not achieved through imposing things but by showing solidarity with each other and developing agricultural practices that are even more respectful of the environment.
In addition, our cooperative organisation offers human, technical and financial support to producers undergoing conversion.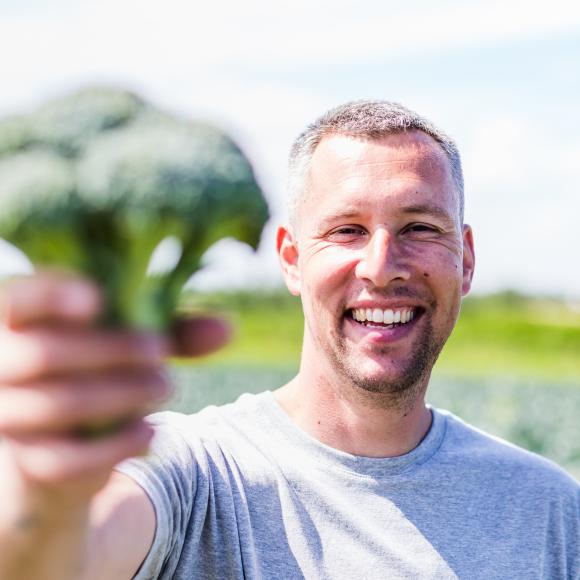 Fairer remuneration
Selling their vegetables through the clock auction allows producers to set a minimum price below which they do not want to go below because of the risk of not being paid for their work. It is a unique system in the fresh vegetable sector in France and a guarantee of sustainability for the Breton agricultural community.
+ 20 years of commitment
We have been producing organic vegetables since 1997. It has therefore been more than 20 years since Prince de Bretagne's market gardeners turned to organic farming. Buying our products is therefore a guarantee of know-how and long-standing commitment; it's a long way from any opportunistic approach!
100% Breton production
Buying Prince de Bretagne's organic vegetables comes with a guarantee that you are buying seasonal, Breton produce and promoting direct and indirect jobs in the region.
A large range
Market gardeners complement each other as each of them grows between 3 and 10 different vegetables to provide suitable crop rotations. This means that more 60 different types of vegetables are marketed under Prince de Bretagne's organic brand.
More sustainable packaging
The majority of our organic vegetables are sold loose. For those that are packaged, we are in transition to more environmentally friendly packaging materials.
Several years ago we developed a 100% cardboard tray for organic vine tomatoes and in 2019 we decided to no longer film our organic cucumbers.