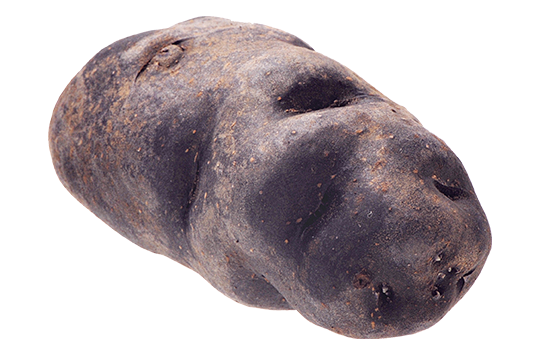 Did you know?
Vitelotte potatoes get their name for their characteristic purple-black colour. This colour is due to anthocyanins, natural pigments that are also found, for example, in blueberries and aubergines. Although little grown today, this ancient variety is making a comeback due to both its taste qualities and its originality.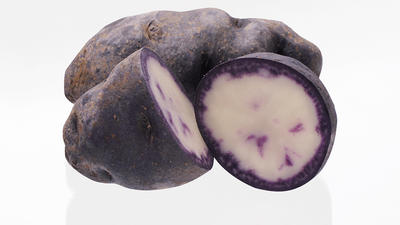 Cooking tips
To cook potatoes evenly, pierce them with needles. The heat will penetrate more quickly!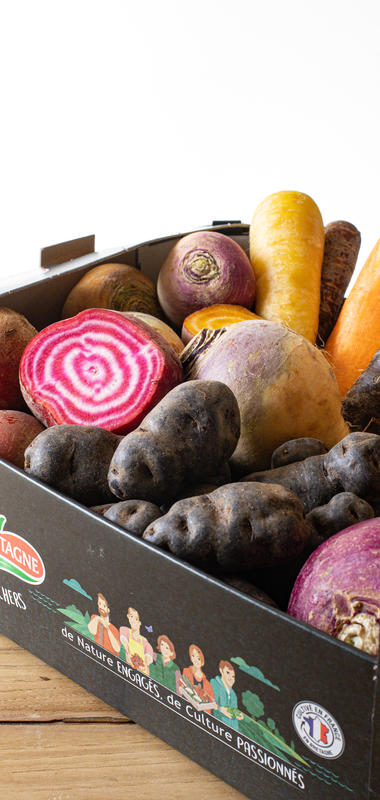 HOW TO CHOOSE VITELOTTE POTATOES
Select Vitelotte potatoes of the same size so that they cook evenly. The skins should be blemish free with no signs of germination.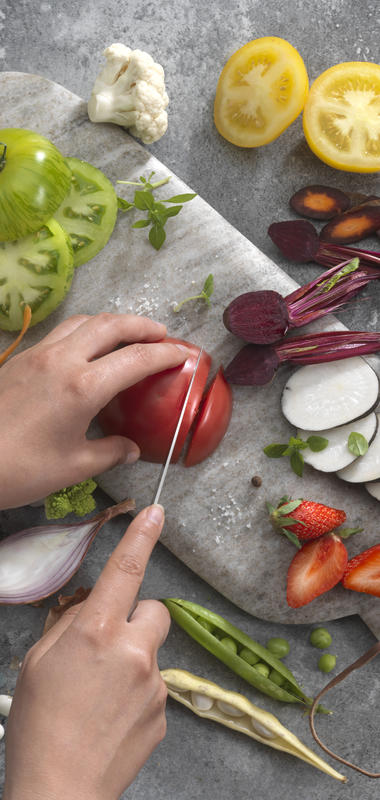 HOW TO PREPARE VITELOTTE POTATOES
Vitelotte potatoes have thick skins that are difficult to peel when raw. It is best to cook them before peeling.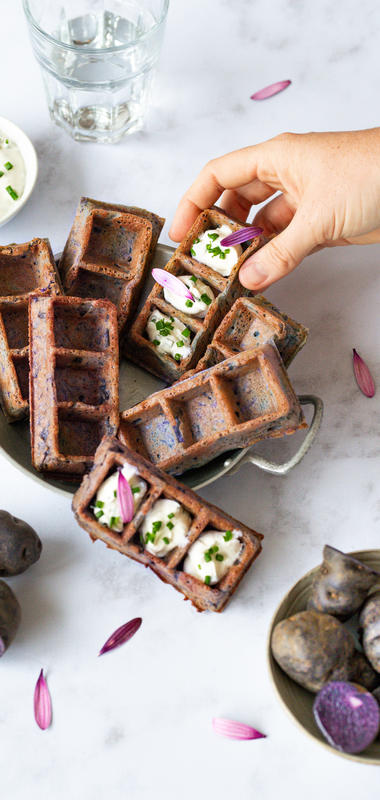 HOW TO COOK VITELOTTE POTATOES
20 to 25 mins
In boiling water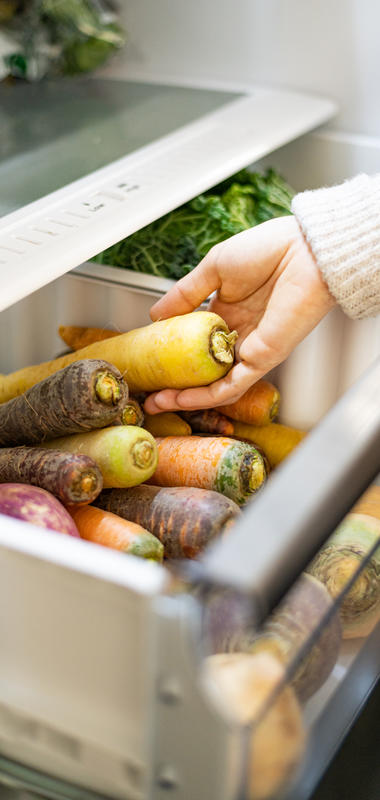 HOW TO STORE VITELOTTE POTATOES
Potatoes really don't like the light as it activates their germination. Store them in a cool, dry place away from any light source, for example, a cool and ventilated cellar.
Cooking suggestions
These potatoes are floury and a very tasty accompaniment to your salads and a way to colour your mashed potatoes.
You can also pan-fry them, bake them in a gratin in the oven, cook them as fries, chips or potato galettes etc.
Their colour and nutty taste are great for impressing your guests!
Chef's tip
Just like classic potatoes, Vitelottes can be eaten in 1,001 different ways, depending on your mood, cravings and the occasion. So don't hesitate to switch it up. Whatever you choose, you won't be disappointed with the effect these curious purple potatoes have on your guests!