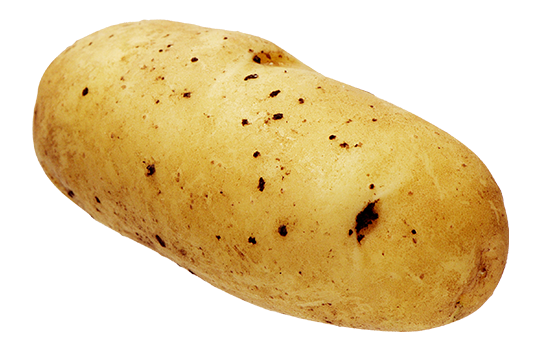 Did you know?
Ratte is a traditional potato variety originating around the city of Lyon and the departments of Ardèche and Haute-Loire. We don't know its exact origin or age but the oldest traces of this variety have been found in ancient horticultural treatises from the 1870s.
It is a firm-fleshed variety much appreciated by everyone and very popular with chefs.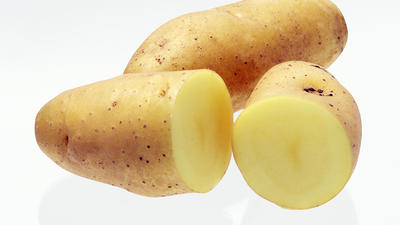 Cooking tips
To cook potatoes evenly, pierce them with needles. The heat will penetrate more quickly!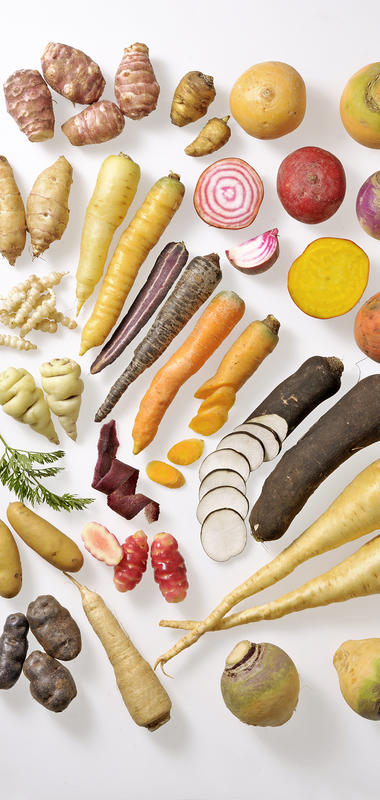 HOW TO CHOOSE RATTE POTATOES
Select Ratte potatoes of the same size so that they cook evenly. The skins should be blemish free with no signs of germination.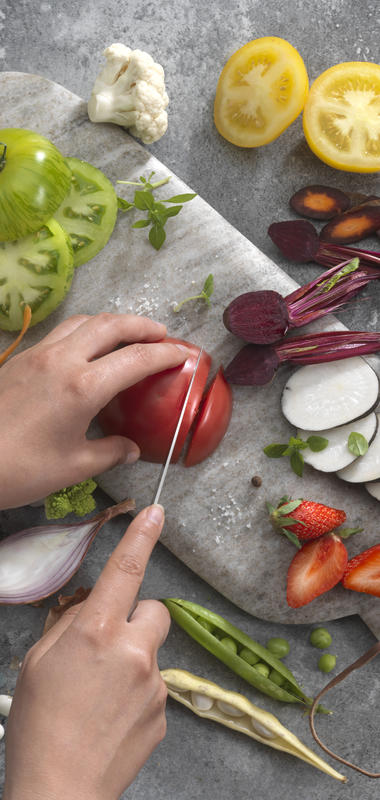 HOW TO PREPARE RATTE POTATOES
Ratte potatoes are delicious just as they are, simply pan fry them. They stand up well to cooking, do not burn and stay firm. After brushing them to remove the skin, cut the larger potatoes into chunks. Cook them in a pan with oil and a little garlic, season with salt just before serving.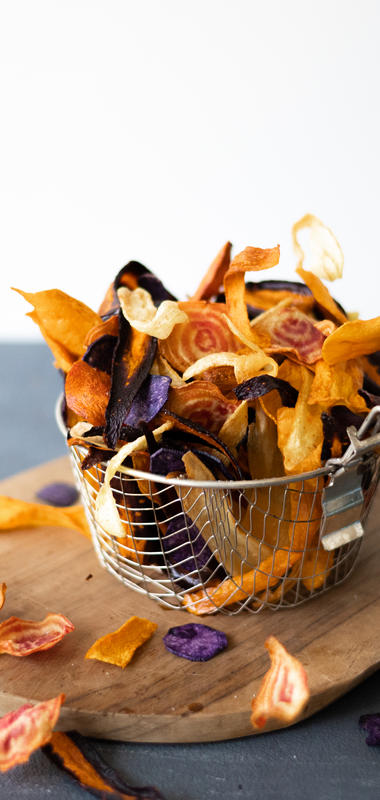 HOW TO COOK RATTE POTATOES
20 to 25 mins
In boiling water
Culinary wise, Ratte potatoes are a grade A 'firm fleshed' potato that stands up well to cooking. Ratte potatoes can be steamed, boiled, pan-fried, microwaved and baked in the oven.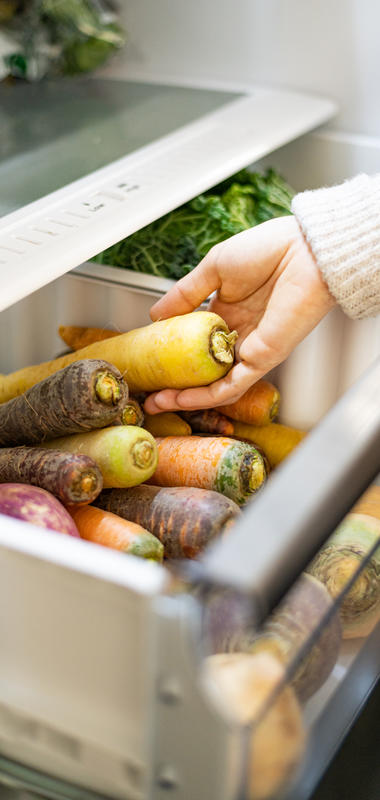 HOW TO STORE RATTE POTATOES
Potatoes really don't like the light as it activates their germination. Store them in a cool, dry place away from any light source, for example, a cool and ventilated cellar, because potatoes are easily damaged.
Cooking suggestions
Sauté Ratte potatoes in a little olive oil with crushed garlic and fresh thyme, for example, and serve them with roasted or grilled meats.
Chef's tip
It's best to cook potatoes in their skins to prevent vitamins from dissolving in the water. You can eat them with their thin, flavourful skin to get the most out of the nutrients. If you want to peel them, do so while they are piping hot. When cooled, the skin sticks to the flesh and becomes more difficult to remove.
Nutrition
Ratte potatoes are quite high in carbohydrates and also contain protein, fibre, minerals, some B vitamins and a little vitamin C.