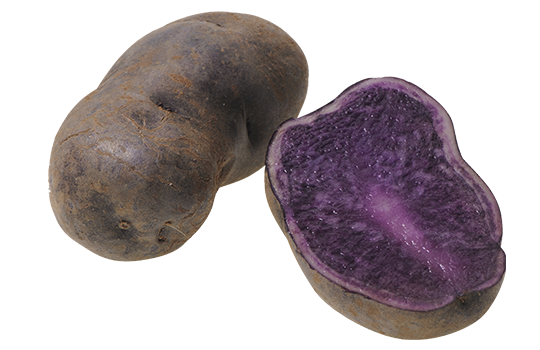 Did you know?
Like all potato varieties, Bleu d'Artois are from the ancestral variety of potatoes brought back from Chile in the 15th century. They appeared in the coastal Cotentin area of Normandy at the beginning of the 20th century and subsequently are also known as 'Bleu de la Manche' ('Channel blues'). They were grown in Normandy's Orne and Calvados departments until the 1950s and are back in fashion because this traditional, rustic variety (resistant to poor weather conditions) presents an intense and deep blue flesh.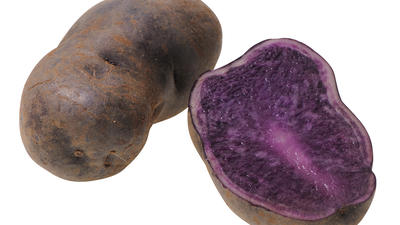 Cooking tips
To cook potatoes evenly, pierce them with needles. The heat will penetrate more quickly!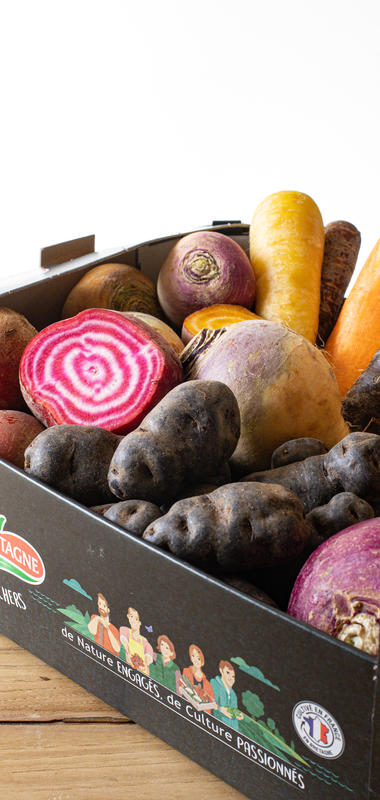 HOW TO CHOOSE BLEUE D'ARTOIS POTATOES
Select Bleue d'Artois potatoes of the same size so that they cook evenly. The skins should be blemish free with no signs of germination.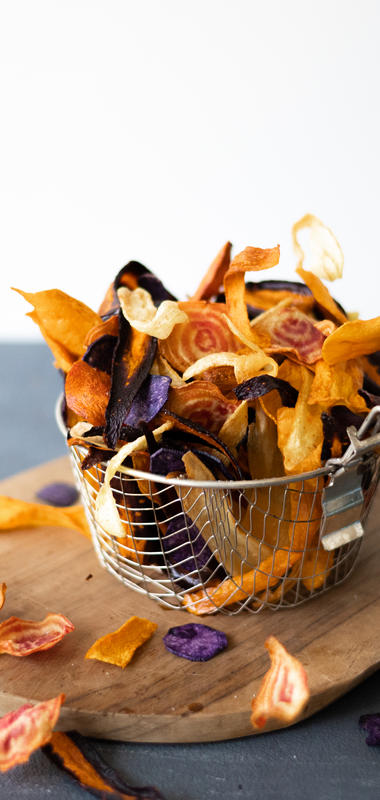 HOW TO PREPARE BLEUE D'ARTOIS POTATOES
The skin of this variety is already an asset: it brings colour to dishes and a note of originality to classic recipes. If you brush them well under running water, you don't need to peel them.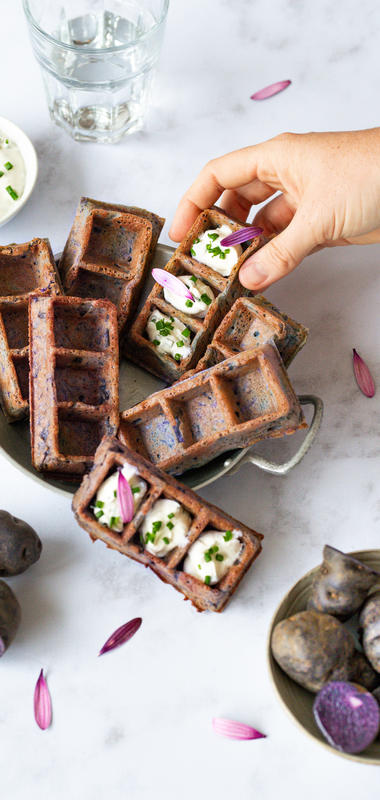 HOW TO COOK BLEUE D'ARTOIS POTATOES
20 to 25 mins
In boiling water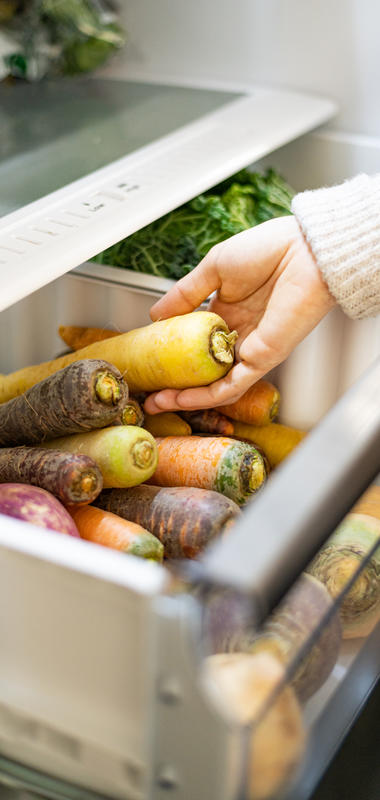 HOW TO STORE BLEUE D'ARTOIS POTATOES
Potatoes really don't like the light as it activates their germination. Store them in a cool, dry place away from any light source, for example, a cool and ventilated cellar.
Cooking suggestions
Bleue d'Artois potatoes reveal all of their potential when they are fried as chips or steamed or mashed.
Chef's tip
To retain the blue colour of this potato variety during cooking, it is advisable to cook them in vinegared water as the acidity helps fix the colour.
Nutrition
Bleue d'Artois potatoes are quite high in carbohydrates: 16 to 20%, depending on their degree of ripeness. They also contain protein, fibre, mineral salts, some B-group vitamins and a little vitamin C.