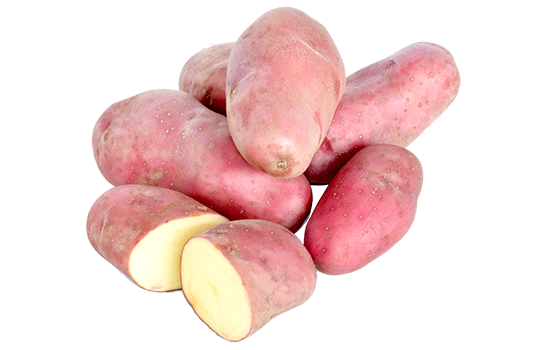 Did you know?
Roseval potatoes are a firm-fleshed variety created in Brittany in the mid-twentieth century from a cross between Rosa potatoes, which have a pinkish-red skin, and yellow-skinned Vale potatoes. The mild yellow flesh of Roseval sometimes has slight pink grooves. From Roseval, the Chérie variety was created.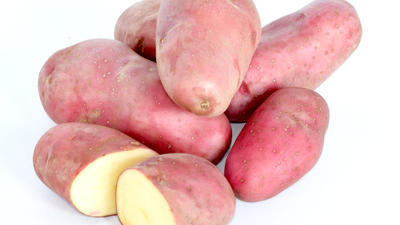 Cooking tips
To cook potatoes evenly, pierce them with needles. The heat will penetrate more quickly!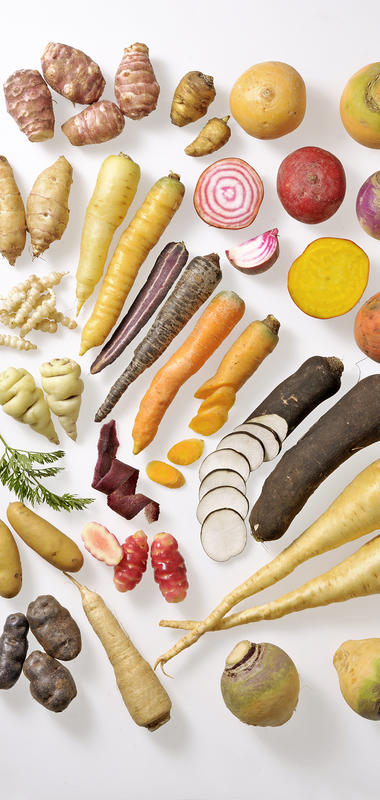 HOW TO CHOOSE ROSEVAL POTATOES
Select Roseval potatoes of the same size so that they cook evenly. The skins should be blemish free with no signs of germination. Choose potatoes with no scratches or stains. There's no need to look for round, plump potatoes as this variety is naturally thin and clavate (club-shaped).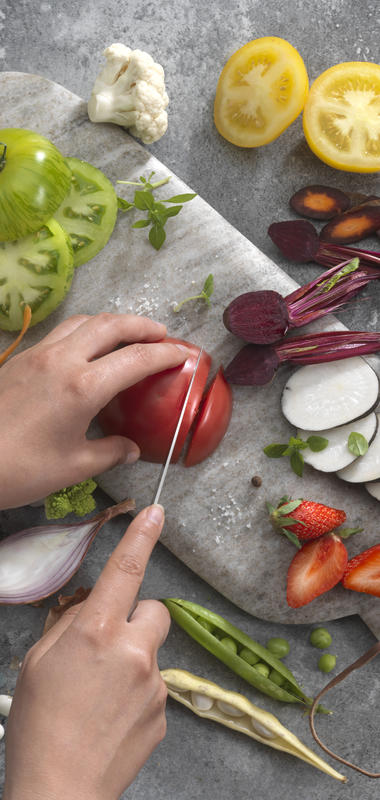 HOW TO PREPARE ROSEVAL POTATOES
The skin of this variety is already an asset: it brings colour to dishes and a note of originality to classic recipes. If you brush them well under running water, you don't need to peel them. Roseval potatoes are ideal for steaming or boiling, even the long ones. But it all depends on the texture you are seeking. The firm flesh of Roseval potatoes stands up very well to cooking.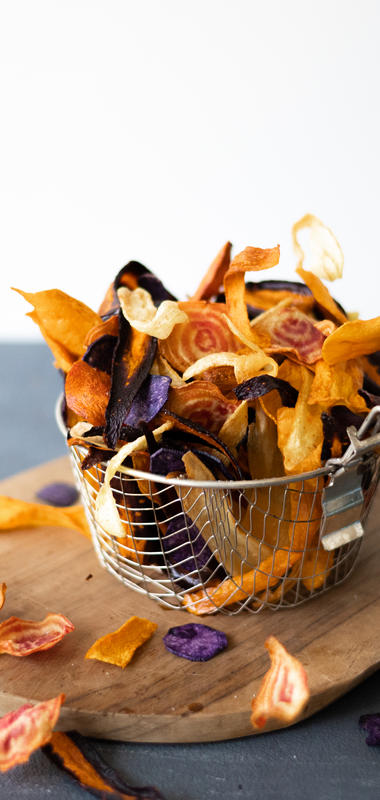 HOW TO COOK ROSEVAL POTATOES
20 to 25 mins
In boiling water
The firm flesh of Roseval potatoes stands up very well to cooking.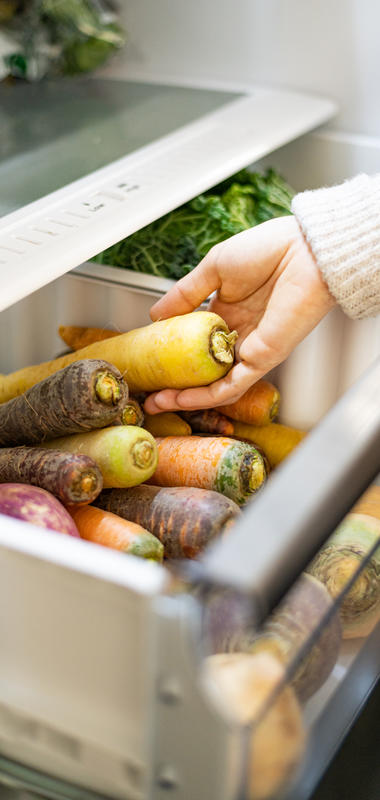 HOW TO STORE ROSEVAL POTATOES
Potatoes really don't like the light as it activates their germination. Store them in a cool, dry place away from any light source, for example, a cool and ventilated cellar.
Cooking suggestions
Roseval potatoes are good for frying and gratins. Their fine sweet flavour means they go well with all dishes and makes them a popular variety for gourmets. Tartiflette, gratin dauphinois, pan or oven-fried, warm in a salad with fines herbes or red onions, as an accompaniment to a raclette. There are so many possible variations!
Chef's tip
You can rescue a dish that is too salty with a potato! Reheat the dish after adding a peeled and halved potato. It will absorb the excess salt.
Nutrition
Roseval potatoes are quite high in carbohydrates: 16 to 20%, depending on their degree of ripeness. They also contain protein, fibre, mineral salts, some B-group vitamins and a little vitamin C.