Mara des Bois strawberries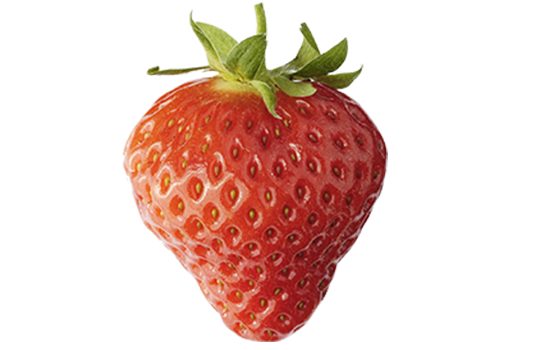 Did you know?
Strawberries are part of the Rosaceae family. Originally from the Americas, strawberries first appeared in Brittany in the 18th century and obviously had an impact, with Brittany becoming France's first strawberry production area in the 1930s. The strawberries we eat today are the result of a cross between two species, one introduced in Europe in the 16th century and the second in 1714, from Chile, by a man named Mr Frézier.
Strawberries are not a fruit! What we eat is actually the flower receptacle. It bears the fruits of the strawberry plant, called achenes, which are the little yellow dots on the surface of the strawberry.
Mara des Bois is an everbearing (perpetual) variety similar to wild strawberries and give off a wonderful aroma.
Our strawberries are grown as a protected crop and are naturally pollinated by bumblebees. Biological control is also used, with predatory insects used to naturally combat aphids and thrips.
Our Prince de Bretagne strawberries are a real guarantee of freshness! Our strawberries are harvested and packaged directly by hand on the farm. Strawberries are actually sold during harvesting ready for shipping on the same day. Prince de Bretagne strawberries therefore arrive in-store the day after harvest, so the delay between harvest and sale is less than 24 hours.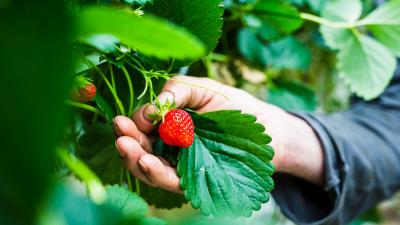 Cooking tips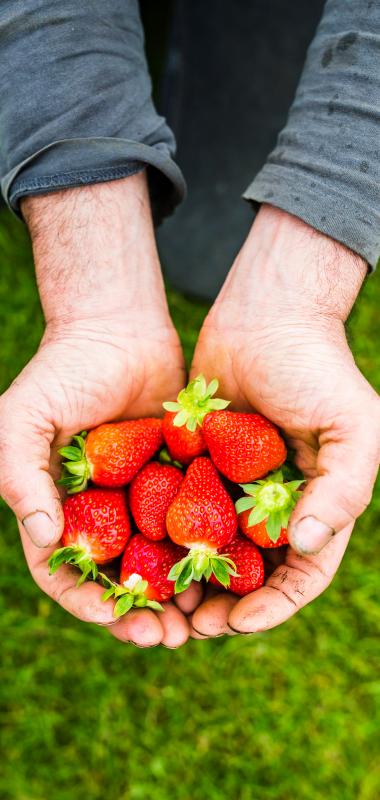 HOW TO CHOOSE MARA DES BOIS STRAWBERRIES
Ripe strawberries are uniform in colour and shiny, and the calyx (the green leafy collar on the top of the berry) should be very green and fresh looking. Mara des Bois strawberries have a pronounced musky fragrance.
Also remember to check that there are no crushed strawberries at the bottom of the tray. This isn't usually a problem with our strawberries because they have been placed carefully one by one by the picker.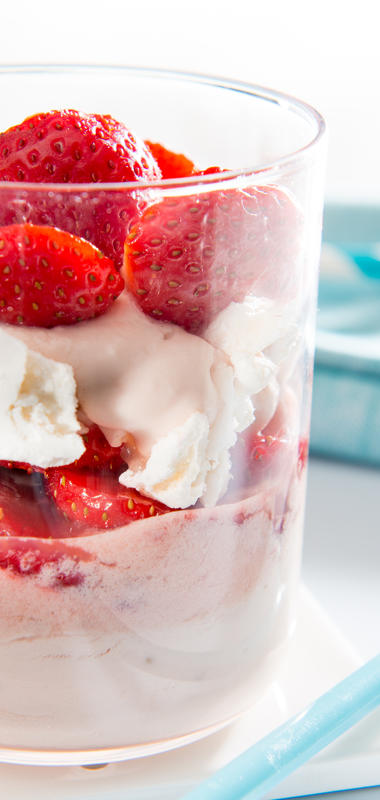 HOW TO PREPARE MARA DES BOIS STRAWBERRIES
Start by washing the strawberries in a colander under running water. Most importantly, be careful not to let them soak in water. They will absorb the water and lose their flavour.
Don't wash strawberries until you are ready to prepare or eat them as they will keep better like this.
Now remove the green calyx or collar using the tip of a knife (don't be tempted to do this before!). Then, depending on your recipe, cut your Mara des Bois strawberries (diced, quartered etc.) or leave them whole.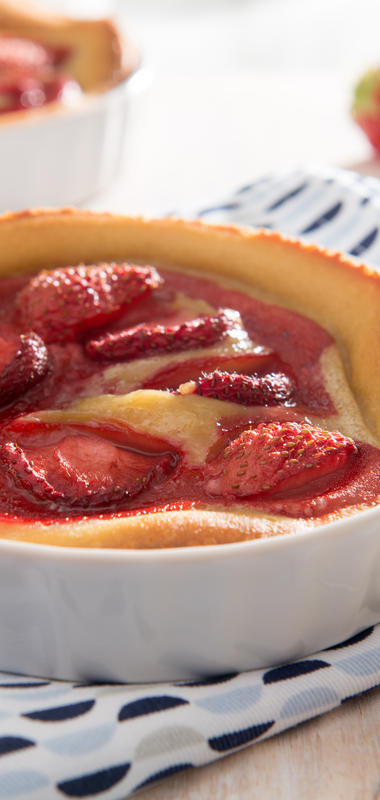 HOW TO COOK MARA DES BOIS STRAWBERRIES
Strawberries are often eaten raw. But they are also suitable for quick cooking:
to make coulis and jams, the strawberries must be cooked at a low temperature. Allow 10 to 15 minutes in a saucepan for a coulis, 25 minutes for jam.
You can also heat them in the oven, protected under a dough crust (puff, doughnut or brick pastry etc.) or in a papillote of greaseproof paper. Then cook for 5 minutes (gas mark 9, 240°C or 465°F).
Strawberries can also be quickly pan-fried in butter.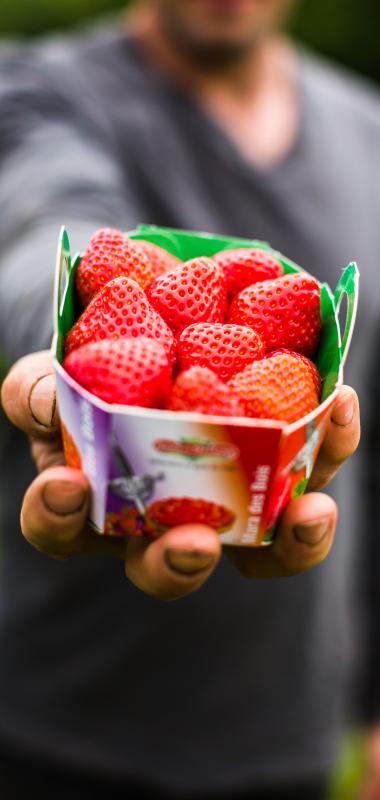 HOW TO STORE MARA DES BOIS STRAWBERRIES
Ideally, enjoy Mara des Bois strawberries on the day you buy them.
To store strawberries, avoid the refrigerator which can spoil their taste and select a cool place. They can be kept for 48 hours in a cool place, whole and unhulled in their tray.
If you have bought more strawberries than you can eat, make jams, coulis or ice cream. Avoid freezing.
Cooking suggestions
Sweet, slightly acidic and very fragrant, Mara des Bois strawberries can be enjoyed in many ways: plain, in fruit salads, in pies, in mousses, in tiramisu, in smoothies, in sorbets, in jam etc.
Their flesh is moderately firm, light red and juicy.
You can also cook them for a savoury dish with tomatoes or peppers, for example.
Chef's tip
You don't need to add sugar to Mara des Bois strawberries as they are naturally sweet with an aroma of wild strawberries.
Nutrition
Strawberries are high in vitamin C and folic acid (vitamin B9). They are also a source of manganese.
| | |
| --- | --- |
| Energy (kj/kcal) | 148/35 |
| Fat (g) | 0.18 |
| of which saturated fat (g) | 0.018 |
| Carbohydrate (g) | 6.14 |
| of which sugar (g) | 4.73 |
| Dietary fibre (g) | 1.5 |
| Protein (g) | 0.65 |
| Salt (g) | 0.052 |
| Vitamin C (mg) | 67.4 |
| Manganese (mg) | 0.3 |
| Folic acid (B9 in μg) | 70.5 |