Packed
by our market gardeners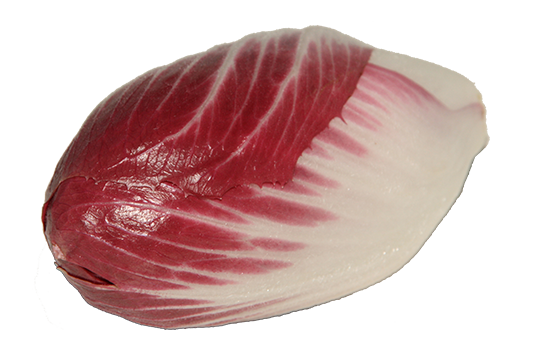 Did you know?
Endives are part of the Asteraceae family. The term 'endive' appeared at the beginning of the 14th century. It comes from the Latin 'intibum' and the Greek 'entubion', meaning 'wild chicory'. Forcing chicory to obtain endives involves growing already established roots in the dark. It was not until around 1830 that the white endives that we know of today made an appearance.
While there are several varieties of endive there is little difference in taste between them. Created from a natural cross between three chicories: the northern Witloof (which is none other than the famous endive), Verona originating in Italy (commonly called 'Treviso') and Chiogga (another chicory from the Venetian region), Carmine brings a colourful touch to your plates! Although cultivated in a similar fashion to endives, Carmines are salad items, intended to be eaten raw.
Carmines are first sown in open fields in spring. In the autumn, producers harvest the roots which are then transplanted to dark cellars to produce leaves, which when mature, become the Carmines as we know them. Carmines are prepared on the farm one by one using a knife before being packed directly by Prince de Bretagne's market gardeners. Carmines, like other Prince de Bretagne endives, are packed directly on the farm to ensure maximum freshness.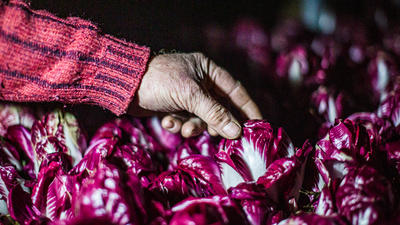 Cooking tips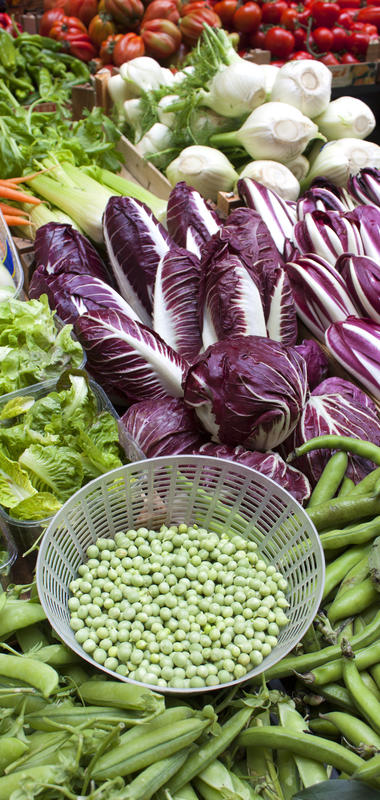 HOW TO CHOOSE CARMINE ENDIVES
Choose Carmines with firm leaves and no marks.
Carmines should be bright red to deep Carmine or Imperial red on the entire outer and inner leaf blade and perfectly white on the outer side of the petiole.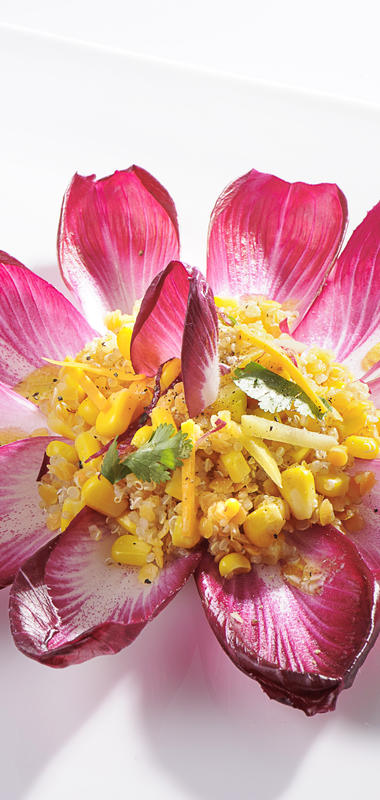 HOW TO PREPARE CARMINE ENDIVES
Start by cutting the base, then remove the outer leaves.
To limit bitterness you can remove a small cone of the base.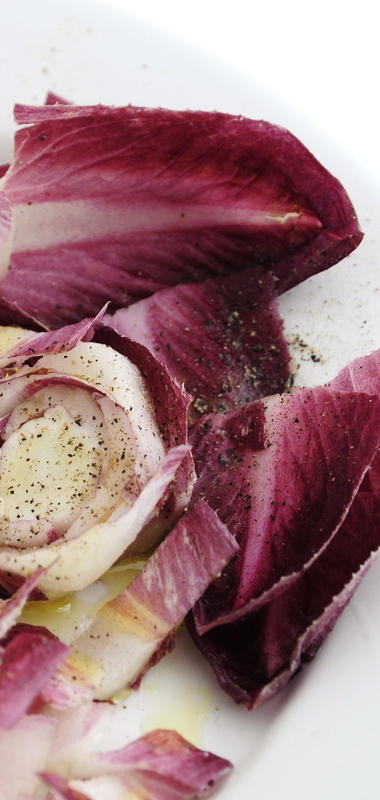 HOW TO COOK ENDIVES
Carmine endives are a salad item intended to be eaten exclusively raw. They have a slightly sweet and nutty taste, with a very discreet bitterness.
Carmines can be used in all raw endive recipes.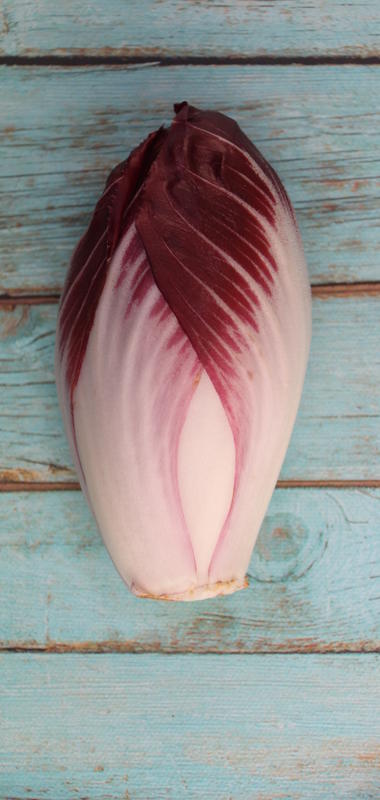 HOW TO STORE CARMINE ENDIVES
Carmines can be stored for up to 6 days in the fridge. Keep them out of the light, otherwise they will turn green and bitter.
Cooking suggestions
Carmines are delicious in salads, plain or with apples, nuts, blue cheese, grapes or even combined with cabbage, clementine, oranges, avocado, beetroot etc. The combinations are endless!
You can also use the leaves as aperitif 'toasts', topping them with a little fromage blanc, smoked salmon and a drop of lemon juice, for example.
Chef's tip
The slightly bitter side of Carmines combines well with Asian flavours. Try, for example, a sweet and sour salad with chicken marinated in honey, cucumber, slices of Carmine, grated coloured carrots and sesame seeds, all seasoned with soy sauce, white vinegar and sesame oil.
Nutrition
The health benefits of Carmine endives are numerous. They are high in vitamin K and a source of folic acid.
| | |
| --- | --- |
| Energy (kj/kcal) | 88/21 |
| Fat (g) | 0.2 |
| of which saturated fat (g) | 0.034 |
| Carbohydrate (g) | 3.15 |
| of which sugar (g) | 2.2 |
| Dietary fibre (g) | 1 |
| Protein (g) | 1.1 |
| Salt (g) | 0.005 |
| Folic acid (B9 in µg) | 44.1 |
| Vitamin K (µg) | 231 |