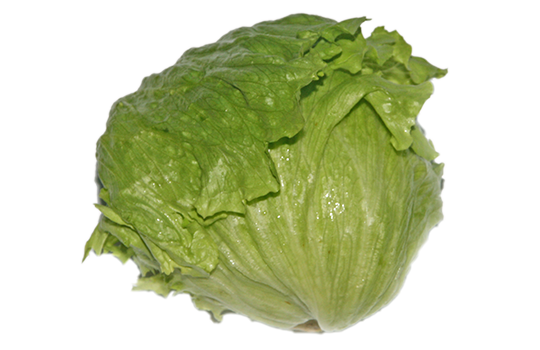 Did you know?
Where does Iceberg lettuce get its name?
Very well known in the United States, in the 1930s Iceberg lettuces were transported by railroad from the country's east coast to the west coast.
The loads of lettuce were covered with crushed ice for better conservation. These little mountains of ice looked like icebergs!
Iceberg is a variety of Batavia lettuce. Its light green, dense and tight leaves give it the shape of a ball. It is tasty and offers a highly original crispy texture. Planted from mid-February to August, Prince de Bretagne's Iceberg are harvested by hand from the beginning of May to the end of October. Producers take the greatest care with these lettuces, each Iceberg is picked by hand, then placed on a conveyor belt which conveys them into a trailer, where the market gardeners place them in the appropriate packaging, sometimes just as they are, sometimes in plastic bags according to the distributor's requirements. They are delivered to packing stations (for quality control) within 2 hours of harvest and then shipped to our customers.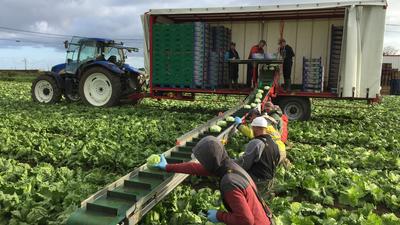 Cooking tips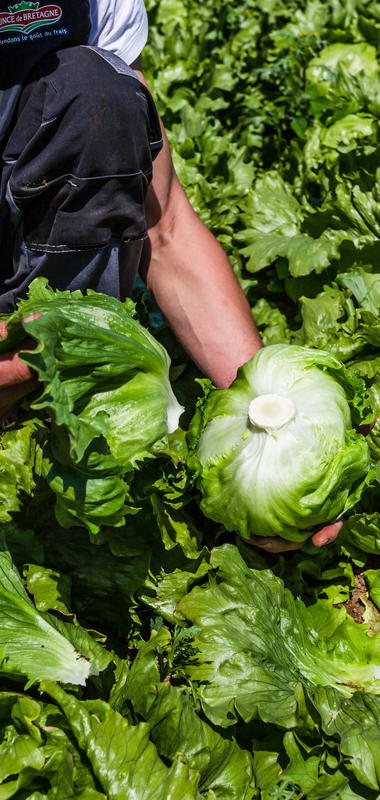 HOW TO CHOOSE ICEBERG LETTUCE
Iceberg lettuce offers a very tight head, crispy leaves and a tender heart. Choose lettuce with light green leaves that are intact, with no withered or stained leaves. Crispy, refreshing and easily portioned, it is an economical choice.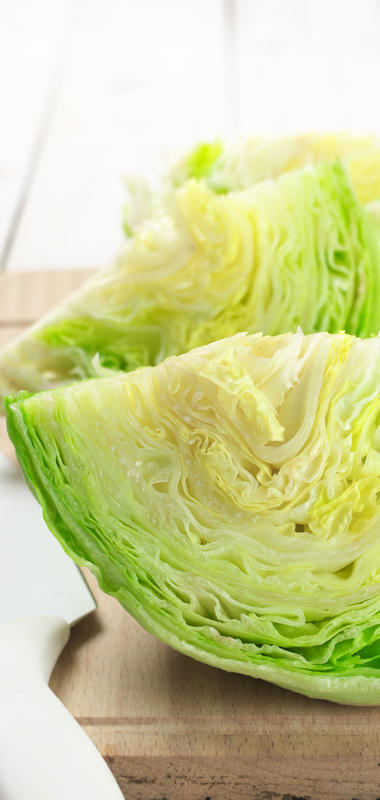 HOW TO PREPARE ICEBERG LETTUCE
This crispy salad can be eaten entirely, from the first leaf through to the very last. To prepare it, start by removing the core. All you need to do is tap the core with 3 sharp strokes on the worktop, then twist it by hand and pull it out. Run the lettuce under the tap and the leaves come off by themselves!
Iceberg is not like other lettuces, with this variety of Batavia offering incomparable qualities. You can finely chop it to decorate a dish, slice it for a salad, use whole leaves to make a pretty vegetable-based salad bowl etc. Their fairly neutral taste, makes Iceberg lettuce the queen of sandwiches, wraps and burgers.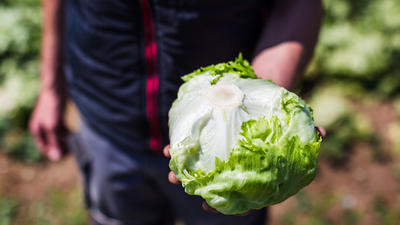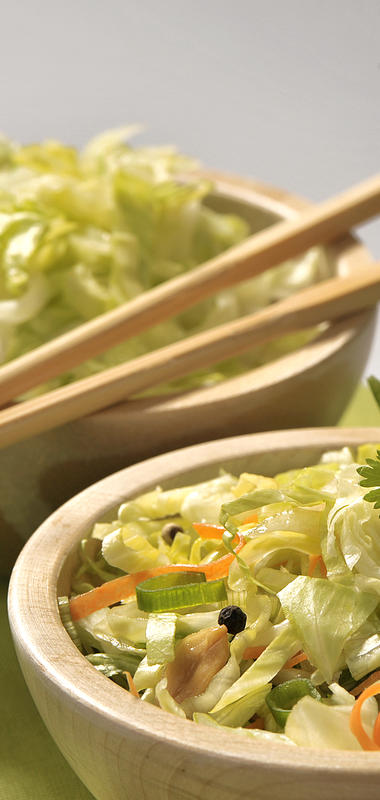 HOW TO COOK ICEBERG LETTUCE
Since Iceberg is a fairly solid lettuce, it holds up well to cooking. You can braise it, pan fry it and bake it with meat or fish. Forget everything you know about cooked lettuce! Iceberg, with its crispy and crunchy texture, is also a perfect vegetable for cooking.
It is delicious braised, in soup or mixed with other ingredients in a gratin, providing a delicate taste and a fondant texture. Chopped, it gives colour and flavour to quiches and omelettes.
Allow 2 to 3 minutes for steaming, 5 minutes for simmering or 7 to 9 minutes for pan-frying.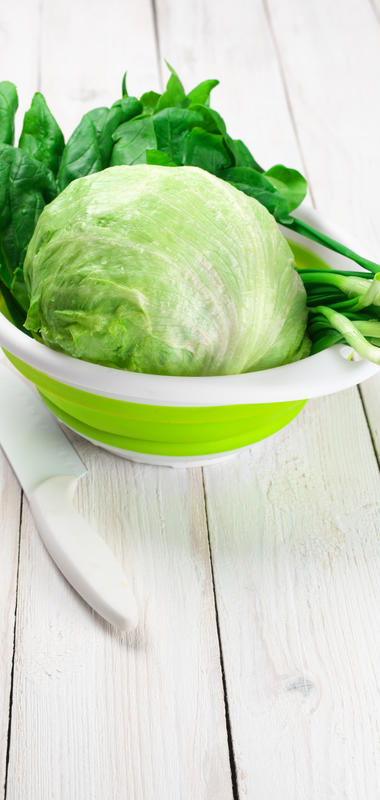 HOW TO STORE ICEBERG LETTUCE
Iceberg is easy to use, economical and ready to eat. It keeps well for a few days in the refrigerator, so it can be consumed in several batches. Iceberg keeps much better than other lettuces: it can easily be kept for 8 days in the fridge. You can cut part of your Iceberg lettuce and the rest will keep very well for the next day.
Cooking suggestions
Iceberg lettuce can be used in many ways, here are 5 ideas:
Put it everywhere, since you can use a small piece of your Iceberg lettuce every day: with a hamburger, finely sliced in soup, as a decoration on kebab skewers, in sandwiches etc.

Use a large Iceberg leaf as a bowl to present your mixed salads. Why not a Caesar salad to celebrate its American origins?

As a very original base for a variety of starters: cut 2-3cm thick slices from your Iceberg lettuce and build your ingredients from there.

As a simple green salad: cut your Iceberg into strips and prepare the vinaigrette of your choice. Iceberg highlights the flavours combined with it, so try a raspberry vinaigrette, it's divine!

In hot dishes: Iceberg stands up well to cooking so you can braise it, pan fry it or bake it with meat or fish.
Chef's tip
Iceberg lettuce is really the all-round salad item and very practical for everyday use! Its large, crisp and slightly curved leaves can also be used to roll around spring rolls and serve as a base for a light and gluten-free wrap!
Nutrition
Iceberg lettuce is high in vitamin K and a source of folic acid (vitamin B9).
| | |
| --- | --- |
| Energy (kj/kcal) | 75/18 |
| Fat (g) | 0.18 |
| of which saturated fat (g) | 0.023 |
| Carbohydrate (g) | 2.45 |
| of which sugar (g) | 1.48 |
| Dietary fibre (g) | 1.15 |
| Protein (g) | 1.01 |
| Salt (g) | 0.024 |
| Folic acid (B9 in µg) | 48 |
| Vitamin K (µg) | 56.4 |