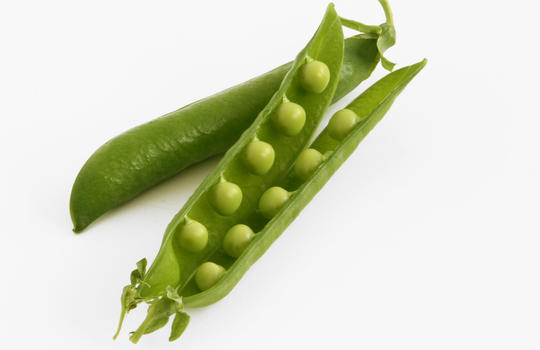 Did you know?
Peas are part of the Fabaceae family. The term 'pois' (pea) first appeared in the French language in the 12th century, derived from the Latin name of the plant 'pisum' while the term 'petit pois' appeared much later, in the 18th century. The Pisum genus was first domesticated around 10,000 years ago, mainly in Central Asia. For much of their history, peas were grown for dried grains, with fresh peas being a more recent phenomenon.
Prince de Bretagne's peas are sown from January until mid-June ready for sale from June to the end of August.
Given the delicate nature of peas and in order to guarantee quality and conservation, Prince de Bretagne's market gardeners pick and pack them by hand.
Cooking tips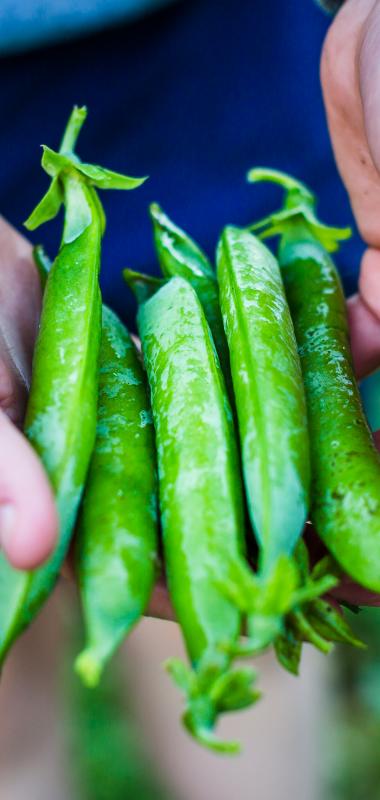 HOW TO CHOOSE PEAS
Our fresh peas are sold in their pods. Pods should be smooth, green and shiny. Avoid any pods that are turning yellow or lack firmness.
The actual peas should be soft and sweet and not floury.
1kg of fresh pods provides about 300g of peas, so buy around 1.5kg to serve four people.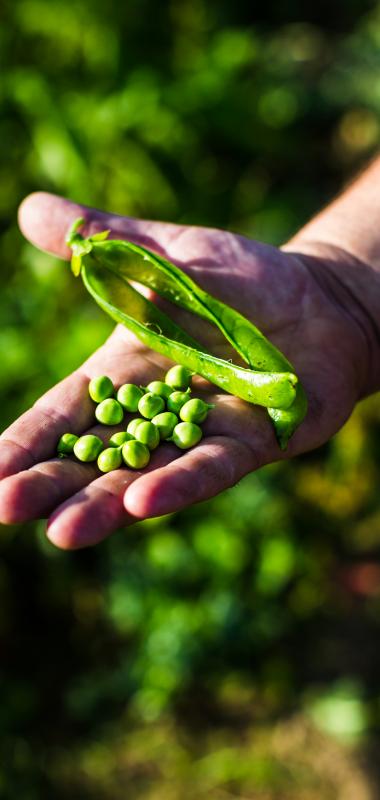 HOW TO PREPARE PEAS
Nothing is simpler than preparing peas. Simply pod them and give them a rinse.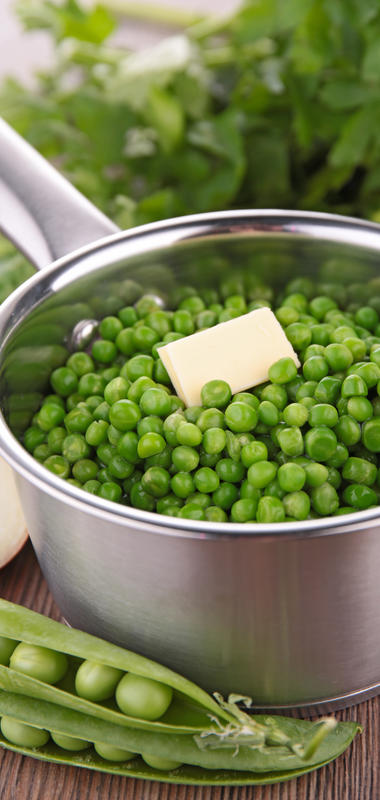 HOW TO COOK PEAS
Peas can be cooked in different ways:
12 to 18 mins
In boiling water
5 to 10 mins
In a pressure cooker
15 mins
In a casserole dish
Also try the 'classic' cooking methods:
What is known as English style: boiled then bound with butter.
What is known as French style: sweated with butter, onions and lettuce, then bound with butter or cream.
You can also sauté them over a medium heat in a pan or wok with spices and herbs and then cook them covered after adding stock or a sauce.
You can also enjoy them raw as an aperitif.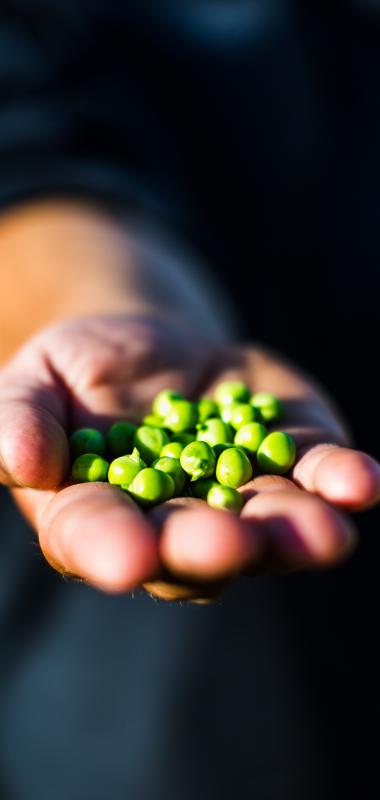 HOW TO STORE PEAS
Peas in the pod can be stored for up to 48 hours in the fridge. As soon as they are podded, they become even more delicate, so it's preferable to pod them at the last moment!
You should aim to avoid storage: pod and cook them as soon as you can.
You can also pod them and freeze them for use all year round. Frozen peas are particularly good in a velouté.
Cooking suggestions
Peas can be served as an aperitif (raw or as a spread), as a starter (in gazpacho, veloutés or salads) or as a main course to accompany meat or fish. For example, they pair really well with bacon.
They can also be spiced up with shallots, chilli, herbs, pesto or cooked Asian style with sesame oil and/or soy sauce.
Don't throw away your pea pods! Four anti-waste solutions: use them in pasta, as a filling for a gourmet gratin, make a soup or even a scented oil
Chef's tip
To check they are cooked, the tip of a fork should be able to pierce the skin, which is still crunchy.
Nutrition
The health benefits of peas are numerous. They are a source of fibre and manganese, and are also high in chloride, folic acid and vitamin K.
| | |
| --- | --- |
| Energy (kj/kcal) | 257/61 |
| Fat (g) | 0.87 |
| of which saturated fat (g) | 0.21 |
| Carbohydrate (g) | 4.7 |
| of which sugar (g) | 1.8 |
| Dietary fibre (g) | 5.8 |
| Protein (g) | 5.8 |
| Salt (g) | 0.018 |
| Chloride (mg) | 243 |
| Manganese (mg) | 0.32 |
| Folic acid (B9 in µg) | 65.6 |
| Vitamin K (µg) | 26 |