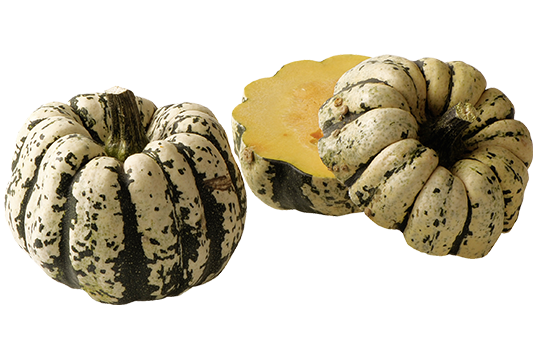 Did you know?
Patidou squash is a member of the Cucurbitaceae family. It flies under the radar a bit in Europe but is very popular with Americans. It has a creamy white colour streaked and speckled with dark green.
In the UK, it is also known as Sweet Dumpling which is appropriate as British chefs have been known to use it to make sorbets. We know little about its origins.
Patidou are grown in open fields and harvested by hand by Prince de Bretagne's market gardeners. They let them dry and finish ripening in the field. After a week, they are packed carefully in wooden crates. Patidou squash are stored directly on the farm and then sold in the months following harvest.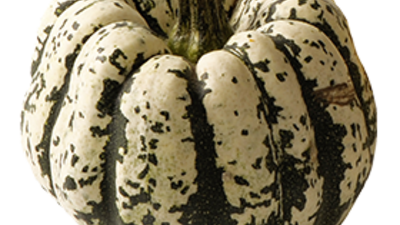 Cooking tips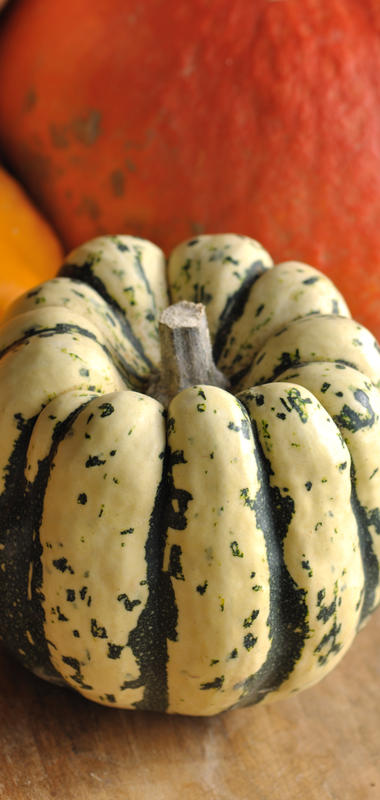 HOW TO CHOOSE PATIDOU
It's a rather plump little squash with ivory white skin and streaks of green.
Patidou should be firm and heavy, with no cracks in the skin. The stalk must be green in colour.
HOW TO PREPARE PATIDOU
The skin of Patidou squash is really good! This means you can choose not to peel it, in which case just give it a good rinse. If you really want to, you can pre-cook Patidou to remove the skin since this squash is a bit hard to slice.
Then, depending on your recipe, you can dice Patidou or hollow them out and stuff them whole. You can also remove the contents to make a soup and use the Patidou as a soup tureen.
Set the seeds aside! You can then grill them to add a touch of crunch to your breakfast muesli or salads.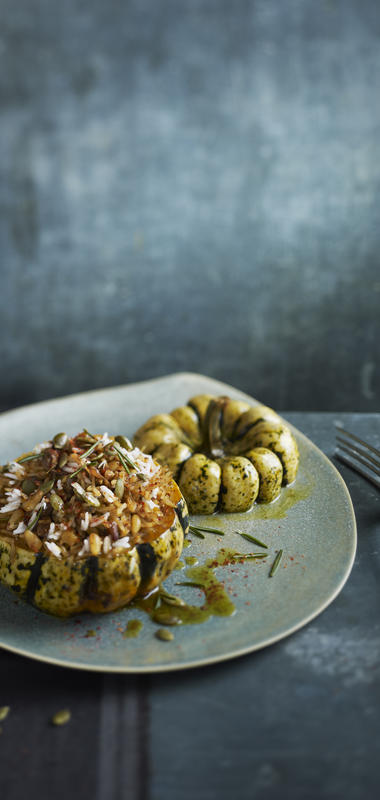 HOW TO COOK PATIDOU
Patidou squash are always eaten cooked. You can cook them before stuffing but, equally, stuff them and then cook them!
10 to 15 mins
Steam cooking
The flesh of Patidou squash is very sweet and gives off a sweet scent of chestnuts when cooked.
Cooking suggestions
Patidou squash are very easy to cook and lend themselves to many different recipes:
In savoury dishes, it is perfect in soups, quiches, gratins or souffles. You can also roast Patidou with honey and serve it as an accompaniment or mash it etc.
You can also incorporate it into your desserts: tarts, cakes, muffins, sorbets etc.
Chef's tip
The flavour of Patidou is similar to that of sweet potatoes so you can use the same recipes and culinary pairings.