1 kg = 400-450 g of podded peas
Weight
No soaking needed
before cooking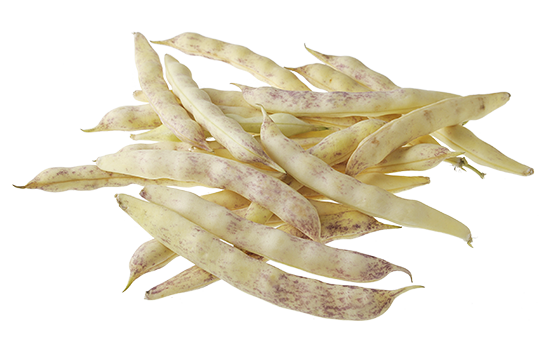 Did you know?
Brittany white haricot beans are part of the Fabaceae family and are therefore legumes. They have been grown in Brittany since the last century when, in 1928, a sailor brought Coco beans back from Latin America and sowed them in his garden. Brittany beans are grown outside the production zone defined by the PDO for Coco de Paimpol, although their production method and taste qualities are similar.
These beans are harvested entirely by hand and sold fresh in their pods in 10kg sacks.
Every year, starting in August, some 2,000 pickers maintain the tradition of harvesting the beans using the so-called 'plumage' technique. This refers to the similarity with removing the feathers from poultry, though in this case it's not a chicken on their knees but armfuls of foliage, with the pods separated by hand from the stems.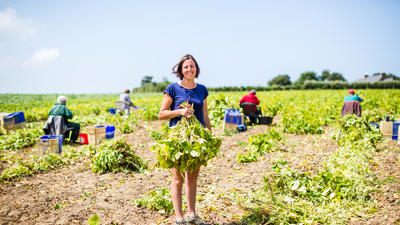 Cooking tips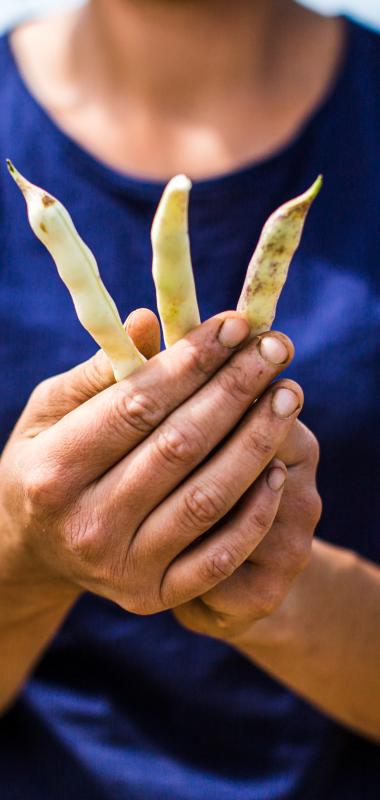 HOW CHOOSE BRITTANY HARICOT BEANS
Make sure the pods are strong with no sign of decay.
The pods should be straw yellow in colour with purple marbling and the seeds should be white and oval, almost round, in shape.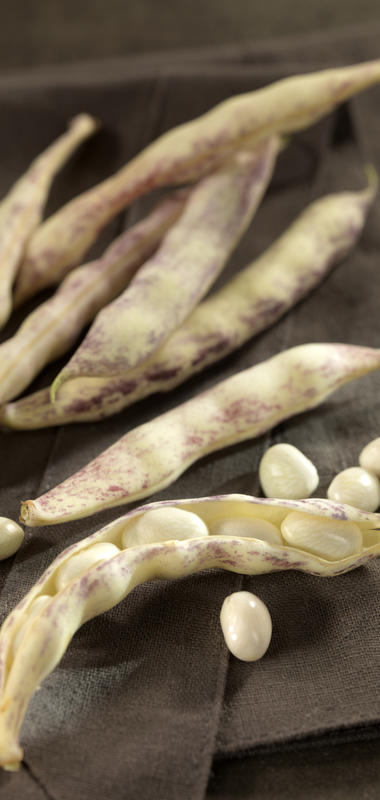 HOW TO PREPARE BRITTANY HARICOT BEANS
The first step is to remove the beans from their pods. It's a vegetable that does not require soaking before cooking, but the beans can be washed before cooking.
1 kg of Brittany haricots provides around 400/450g of beans, which is an ideal portion for 3 to 4 people.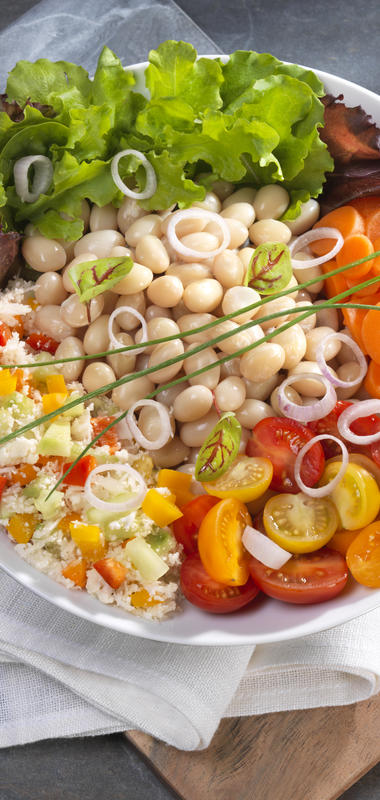 HOW TO COOK BRITTANY HARICOT BEANS
For cooking beans, allow:
30 to 40 mins
In boiling water
20 to 30 mins
Steam cooking (pressure cooker)
If you want to make creamed or crushed beans or a gratin, extend the cooking time.
Tip: only add salt 10 minutes before the end of the cooking time. If you add salt at the start of the cooking time, the beans tend to toughen up.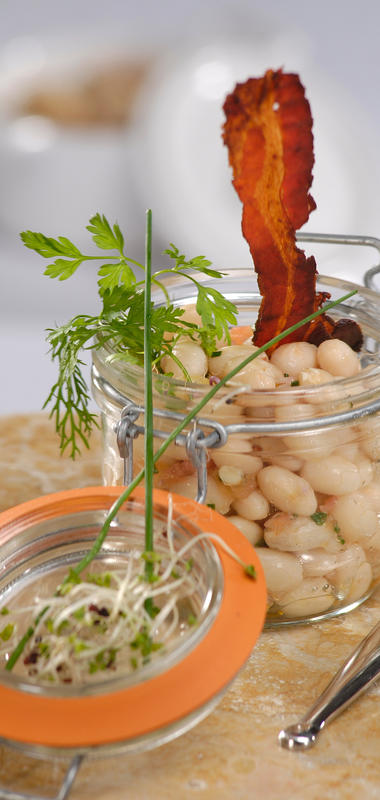 HOW TO STORE BRITTANY HARICOT BEANS
Pod the beans and cook them shortly after purchase.
Once cooked, keep your Brittany beans in their cooking water. They will keep for a few days in the fridge.
With no loss in quality, these beans can be frozen and enjoyed all year round.
Pairings and recipe ideas
Be daring with your pairing! Hot or cold, Brittany haricot beans are great with:
Shellfish (mussels, cockles and scallops)
Fish
Tomatoes
Peppers
Spicy charcuterie (andouille, chorizo etc.)
Sausages, as in the famous cassoulet stew!
Chef's tip
Switch it up!
Brittany haricot beans are just as good cold in salads or houmous as they are hot as an accompaniment, purée or soup. 
Nutrition
The health benefits of Brittany haricot beans are numerous. They are high in fibre and folic acid, and also a source of iron, magnesium and phosphorus.
| | |
| --- | --- |
| Energy (kj/kcal) | 652/155 |
| Far (g) | 1 |
| of which saturated fat (g) | 0.2 |
| Carbohydrate (g) | 20 |
| of which sugar (g) | 2.5 |
| Dietary fibre (g) | 8.9 |
| Protein (g) | 12 |
| Salt (g) | 0.01 |
| Iron (mg) | 3.2 |
| Magnésium (mg) | 64.5 |
| Phosphorus (mg) | 196 |
| Folic acid (B9 in µg) | 167 |