Prince de Bretagne shippers
POS
Explore the different POS in our catalogue, skirts, recipe sheets and furniture, and order from :
Laura VILA
Sales marketing project manager
laura.vila@princedebretagne.com
06 62 92 18 09
Download our POS
Catalogues
Discover our wide range of fresh fruit and vegetables in our product catalogue and our organic catalogue!
They are available in several languages in digital and/or paper version:
Product catalogue: French / English / German / Italian / Spanish 
Organic catalogue: French / English / German 
Sustainable development report
Prince de Bretagne is the brand of passionate and committed Breton market gardeners. The brand was created in 1970, some 50 years ago. Born from their fierce commitment to defend their terroir, vegetable traditions and constant quality, Prince de Bretagne's market gardeners are pioneers in the field of market gardening agroecology.
Prince de Bretagne's new Progress and Environmental and Social Responsibility report reaffirms the commitments of market gardeners who are celebrating the 50th anniversary of their collective brand this year.
Built on the 10 sustainable development commitments established by market gardeners in 2018, the report presents the ambitions and action plans implemented, supported by quantified indicators.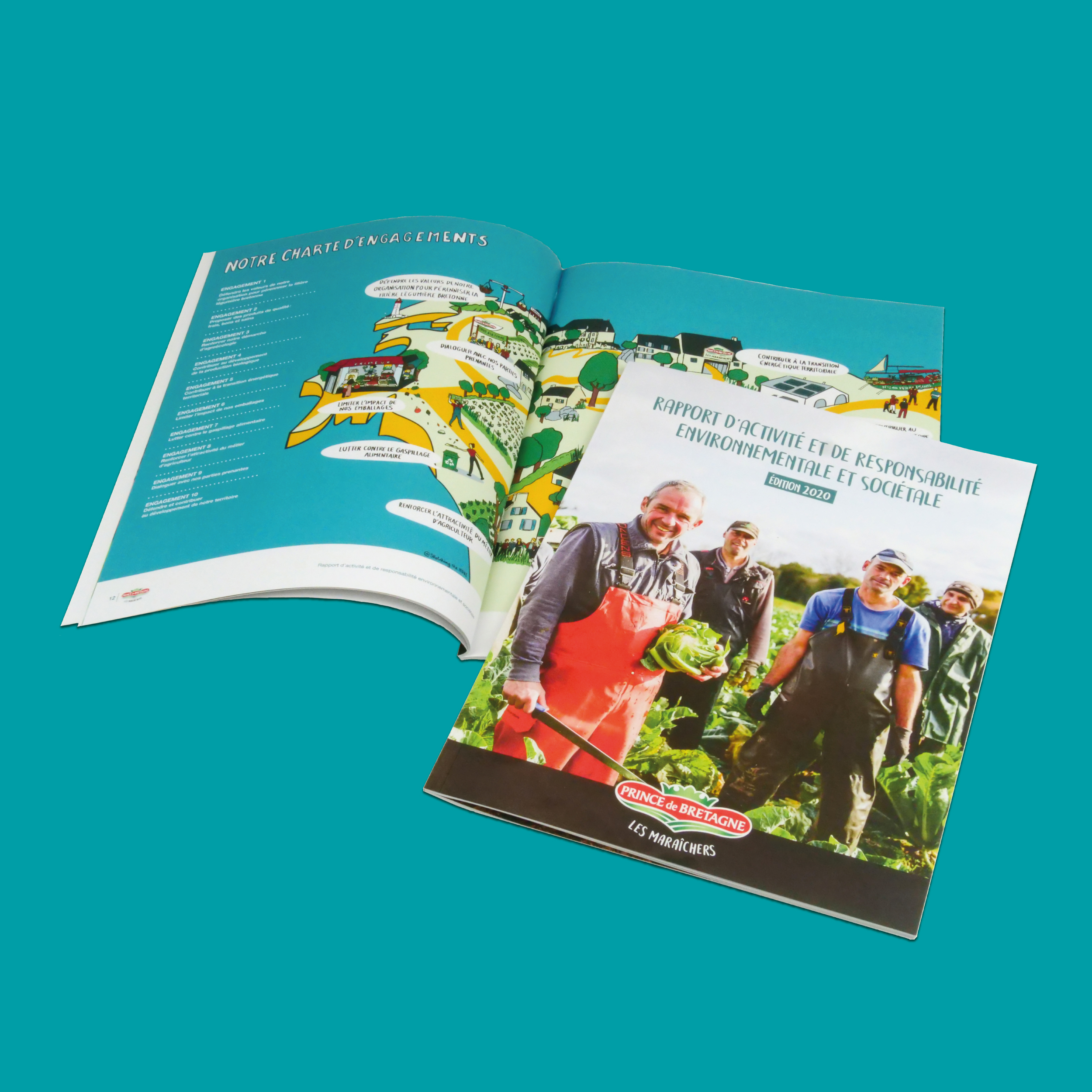 Visuals
Do you need visuals to highlight our brand and products?
Send us a detailed request for their use and your requirements (photos of producers, products, fields etc.).